Team Bonding Singapore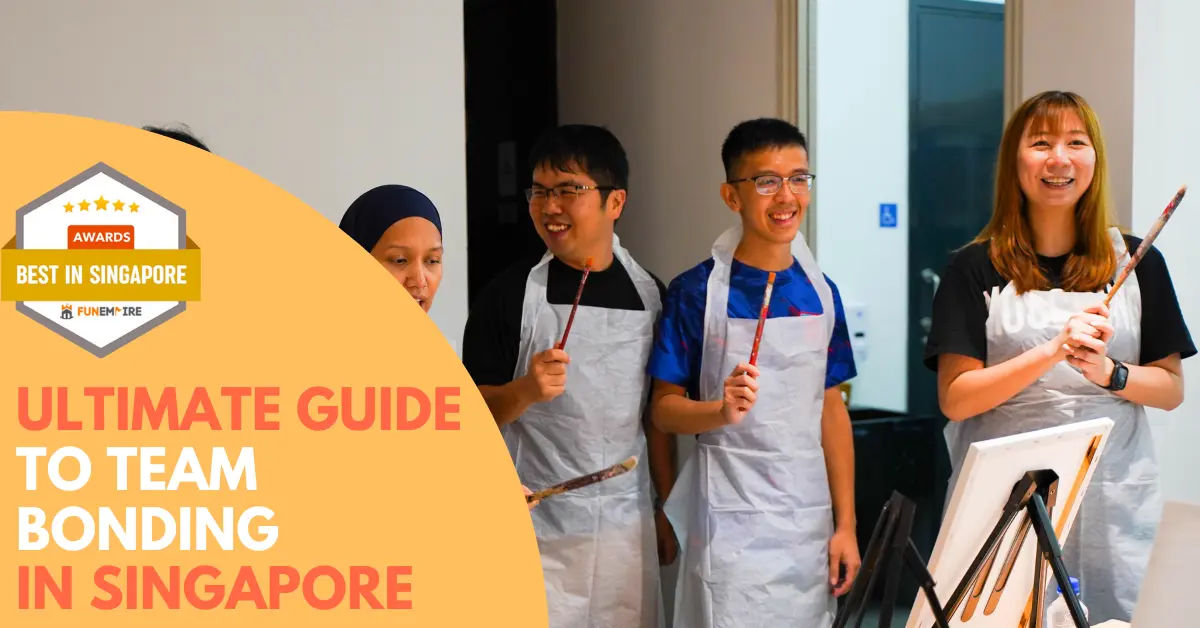 Team bonding activities are not only designed to enhance teamwork and camaraderie but also improve communication, collaboration, and trust among team members.
From the thrilling Amazing Race to engaging Cooking Class Challenges, exhilarating Laser Tag to adrenaline-pumping Cosmic Bowling, there are numerous fun options to choose from.
And when it comes to organizing unforgettable team building events, FunEmpire, the premier team bonding provider in Singapore, stands out with successful events and an impressive track record. With top-rated client reviews, they have earned their reputation as the best in the business.
So now, get ready for an unforgettable team building experience with FunEmpire!
What is Team Bonding?
Cultivating teamwork is a powerful method for elevating team performance. By providing corporate team building activities in Singapore that promote communication and collaboration, entire team can come together to foster a work environment of understanding. Team bonding in Singapore is important as it helps individuals learn more about their colleagues so they can readily collaborate as an effective unit.
Top 5 Tips For Organising A Successful Team Bonding Event
5 Awesome Benefits Of Team Bonding
1) Strengthened Teamwork
By engaging in team bonding activities in Singapore, teams can quickly learn how to work together and start building trust with each other. This helps to create a more efficient and productive working relationship within the group.
2) Improved Communication Skills
Communication is an essential part for any successful team and by engaging in the best team building activities, individuals can practice and improve their communication skills.
3) Enhanced Problem Solving Skills
Team building helps to foster creativity, team development, and problem solving skills within a group. Through the completion of challenging tasks, potential solutions for future problems can be easily identified.
4) Increased Collaboration
By participating in team building activities in Singapore, teams can learn to collaborate and work together more effectively. This will create a culture of collaboration within the team which is beneficial for future projects.
5) Improved Morale and Motivation
Team building helps to improve morale and motivation levels in the workplace by helping individuals feel valued. It can also increase job satisfaction as teammates learn how to work together more effectively.
Top Recommended Team Bonding Activities in Singapore
Picking the correct team building activities in Singapore is essential for ensuring that your participants have both a pleasurable and productive experience. Below, we highly recommend the following the best team building activities.
If you are looking for more team building activities, do check out our curated list of the Best Team Bonding Activities In Singapore as well!
Adventure Activities
1) Bullet Strike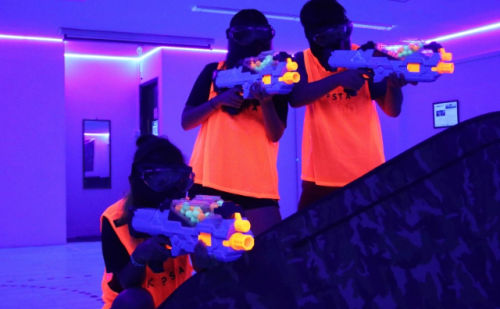 Are you searching for a thrilling and secure way to unite your group? Look no further than Nerf Gun! By using foam bullets, participants will engage in battle while completing engaging objectives. With face masks ensuring safety and soft ammunition which is gentle enough for team-building exercises, nothing unifies people like the exciting sport of Nerf Gun. Experience it today with your friends or colleagues!
2) Bubble Soccer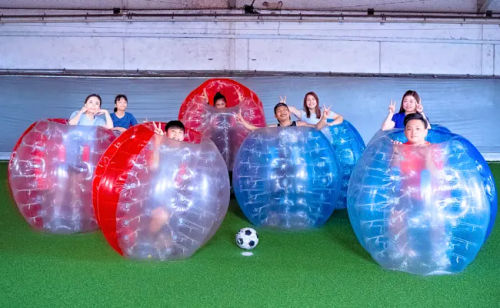 Are you searching for a thrilling and entertaining team-building activity in Singapore? Look no further than Bubble Soccer! Invite your colleagues or friends to join together for an incredibly hilarious, bumping match while stimulating productive teamwork. Rest assured knowing that safety is not a problem as everyone will be fully protected with their own individual bubble!
3) Saber Tag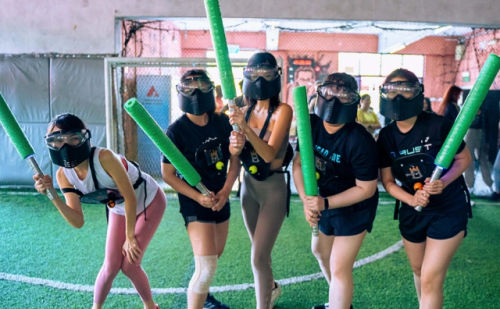 Ready your courage, hone your sword and confront powerful enemies to accomplish daring tasks such as Saber Wars and Defenders of the Galaxy! Test how well you communicate, coordinate and collaborate with each other while trying to become victorious. Take on a completely original saber combat experience that will revolutionize gaming as we know it!
4) Bullet Ball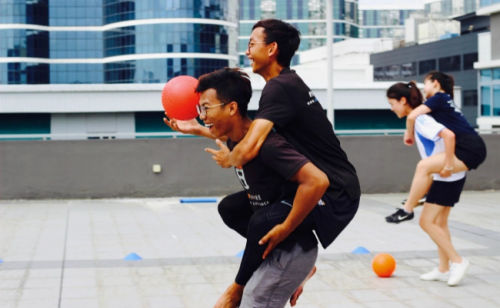 Get ready to embark on the most thrilling and adrenaline-filled experience of your life with Bullet Ball! FunEmpire has created this action-packed team building activity that you can enjoy in Singapore. Best yet, it won't cost a fortune—it will provide hours of fun without breaking your bank account! Put aside regular dodgeball because nothing compares to the excitement you'll get from playing Bullet Ball.
5) Ninja Tag
Put your ninja skills to the test and take on an unforgettable challenge – Ninja Tag! Gather up your buddies for a unique team-building activity that will absolutely amaze everyone. With foam daggers, scoring vests, and mission settings at the ready, this action-packed experience is sure to be one of a kind. Suit up in battle gear today – it's guaranteed to leave you feeling exhilarated like never before!
6) Combat Archery Tag
Are you ready to feel your heart pounding with excitement? Archery Tag is a mashup of dodgeball and archery that will make any audience jump up in anticipation. Two other teams go head-to-head as they try to eliminate each other by firing foam arrows while wearing protective masks. Don't miss this chance – come join us now and have the time of your life playing this thrilling game alongside friends!
7) Poolball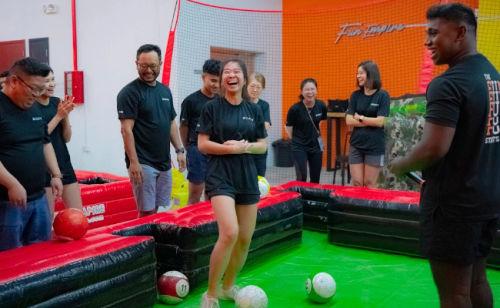 Challenge yourself and your friends to an unforgettable battle of skill on our spectacularly large pool table! Our collection includes Poolball Classic, as well as the strategic team-building game Poolball Sabotage. Whether you're hosting a small gathering or a grand event, this outsize billiards activity brings people together in camaraderie. So come along – give it your all and put your mastery of the sport to the test!
8) Giant Whack-A-Mole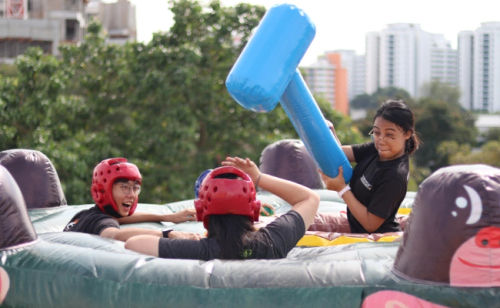 Don't miss your chance to partake in the unique fun of Giant Whack-A-Mole, an iconic arcade game that has arrived at Singapore. Invite your friends and coworkers for a corporate team building outing – it will be sure to bring out some healthy competition as you all aim to grab coloured balls from each other! This is no ordinary experience – don't let this opportunity pass by without seizing it. Get ready for an unforgettable adventure!
9) Laser Tag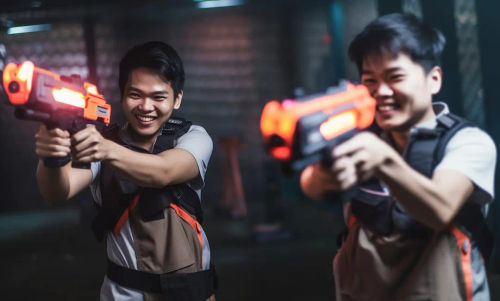 Searching for the perfect activity to bring your team together, regardless of age? Look no further than laser tag! Its inclusive nature and flexibility make it ideal for any group. Laser tag can be played both indoors or outdoors, so unleash your creative side by utilizing natural elements during missions. So what are you waiting for? Book now and get ready to unite as one in a thrilling adventure today!
10) SaberFit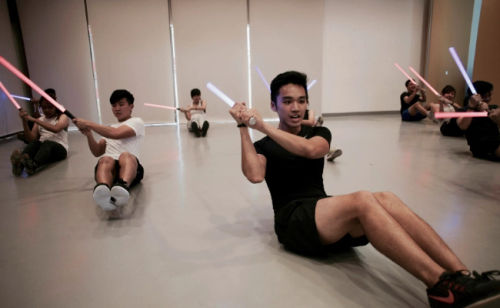 Get ready for an intense saber fitness workout that will push your team to their limits and bring out the true grit of each individual! Our exclusive class provides a combination of combat techniques, pair fighting, and teamwork – perfect for any upcoming Singaporean bonding event. Expect to be pushed harder than ever, forge new bonds with colleagues during this remarkable journey.
Creative Activities
11) Stitched Leather Workshop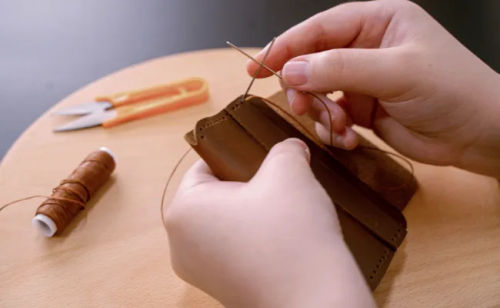 If you're enthusiastic about honing your leather hand-stitching craft, the Stitched Leather Workshop is an amazing place for you! Our comprehensive step-by-step instructions will help you construct a card holder with ease. All materials are provided; all we ask of our participants is enthusiasm and passion to learn.
With limited seating in our cozy workshop setting, don't miss out on this one of a kind and fun team building event – join us now so that together, we can uncover skills that last forever!
12) Clay Making Workshop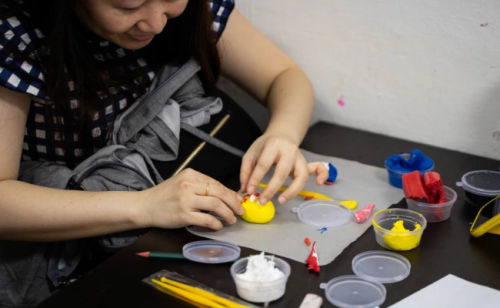 Make lasting memories with FunEmpire! Our workshops offer a warm and inviting atmosphere, complete with the supplies you need for your creative journey. Let us help you explore your talent and have fun as you craft mini clay figurines to take home – an unforgettable reminder of this special day!
13) Non-Stitched Leather Workshop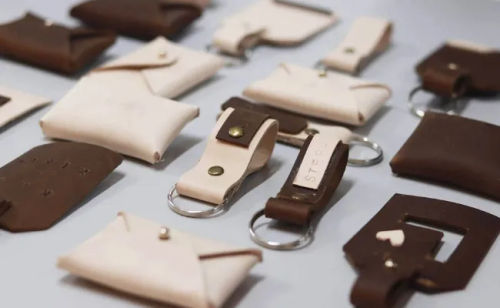 For a truly extraordinary bonding experience in Singapore, Leather Workshop is the place for you! Gather your team and craft special pieces such as coin pouches, key FOBs or luggage tags that can serve as memorable keepsakes. Join us at Leather Workshop to create something remarkable with your colleagues now!
14) Soy Candle Making Workshop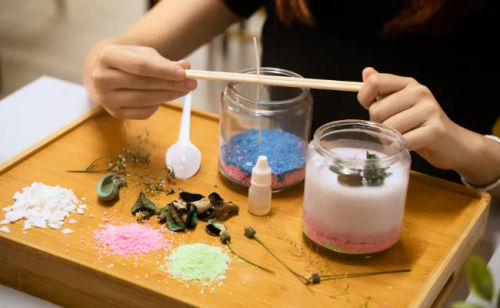 Unleash your creative spirit and start your candle-making journey with one of our beginner packages today! Make yours stand out from the crowd by incorporating colourful sands, finely crafted figurines or going full expert package; these are just some ways to make any vision a reality. So, what dream will you bring into existence?
15) Cooking Class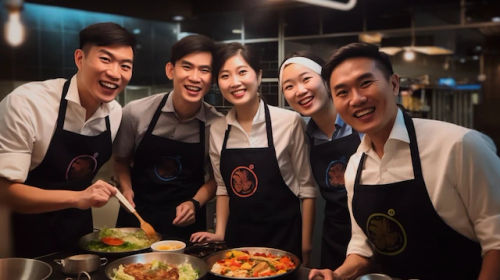 Join us for an unforgettable culinary journey and learn the art of cooking in our classes! Let your team savour the unique flavours of Singapore through a fun and interactive corporate team building activity, creating delectable local dishes. This creative experience will spark inspiration among all to create exceptional treats together!
16) Perfume Workshop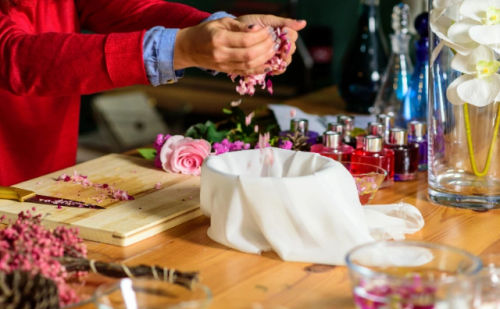 This team-building exercise is an incredible opportunity to gain insight into each other on the team. It involves exploring scents and aromas, with every individual at the end of the workshop receiving a personalized bottle conveying their own special scent! What better way to create lasting memories than this unique experience?
17) Terrarium Workshop
Are you searching for an energizing and gratifying team-building experience? Whether it's with your family, friends or coworkers, our thrilling terrarium workshop is the perfect indoor adventure to bring everyone together in unity.
Not only will everyone leave feeling closer than ever before, but each participant gets their own beautifully crafted terrariums that they can take home as a special reminder of the day! This one-of-a kind opportunity is quickly becoming Singapore's most beloved go-to great team bonding activity – don't miss out on this chance to build relationships with those around you!
18) Canvas Art Jamming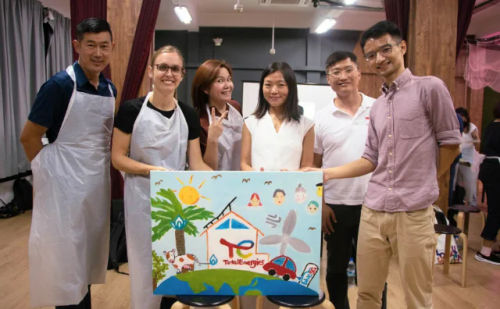 Tap into your creative side and unleash the artist within you by joining us at FunEmpire for our Art Jamming session! Whether it's with friends, family or co-workers, come bond over a unique painting experience that will give you an adrenaline rush.
All of the necessary supplies are provided plus aid from our professionals – no artistic ability is needed to participate. Afterward, you will leave feeling recharged and inspired after creating something extraordinary that reflects your creativity. Don't miss out on this team bonding activity to let your imagination run wild!
19) Tote Bag Art Jamming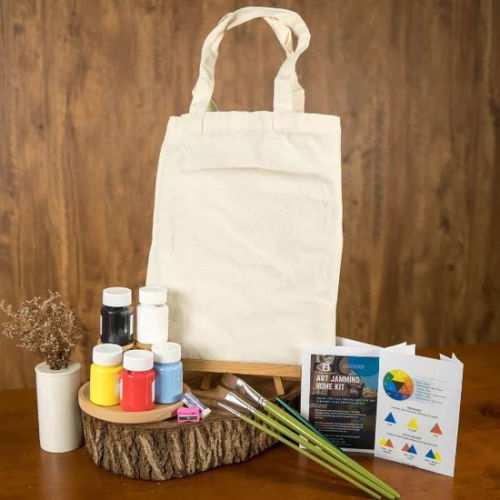 Are you ready to embark on a truly remarkable Art Jam venture? Then FunEmpire is the place for you! Here, we make it easy for everyone – from seasoned painters to those with no experience at all – to take their creative abilities up a notch.
All supplies are provided and anything goes; just arrive with an open mind and let your imagination run wild as you create something beautiful that could be yours or someone else's surprise present. Have fun while expressing yourself!
20) Gel Candle Making Workshop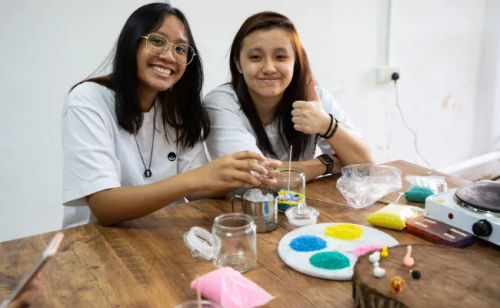 Ignite the creative spark of your corporate team with a Candle Making Workshop in Singapore! Each participant will have the opportunity to craft their own special candle, perfect for personal use or as part of company remembrance. Spark connection and collaboration through this fun and meaningful activity — crafting aromatic candles that can be cherished for years to come!
21) Balloon Sculpting Workshop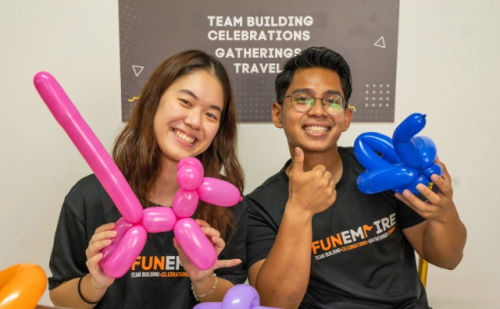 Unleash your creative side and learn how to make stunning balloon designs from the comfort of your own home, such as a pirate sword, butterfly, rainbow or flower!
Quest Activities
22) Amazing Race
Embark on an inspiring journey that you won't soon forget with FunEmpire's Hybrid Amazing Race and experience Singapore like never before. Our unique team bonding activity combines regular exploration as well as virtual activities, so that even from the comfort of your own home, Chinatown can be discovered! Delve into our country's history by uncovering its incredible landmarks – Begin your extraordinary voyage today!
23) Escape Room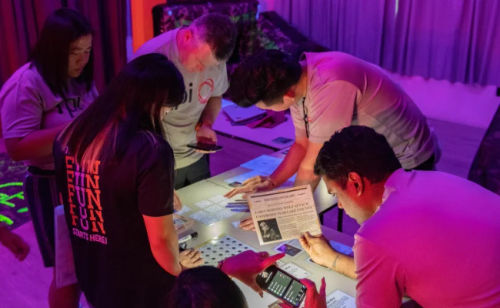 Assemble your team and foster meaningful bonds through an unforgettable escape rooms adventure! Singapore is filled with a variety of captivating themes that will be sure to please people of all ages. All team members must work together in order to solve riddles, solve puzzles, and mysteries – no one can do it alone! Unlock the secrets within these rooms for an exciting journey unlike any other. Ready for this thrilling experience? Come on down and unleash your inner detective today!
Leisure Activities
24) Giant Board Games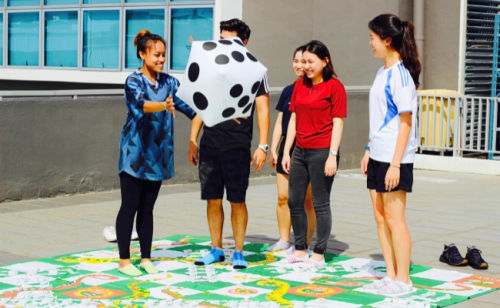 Add a touch of nostalgic fun to your next event! Giant board games like Jenga, Pick Up Sticks, Connect Four or Snakes & Ladders make the perfect icebreakers in Singapore – they'll let you and your guests relive those childhood memories while tackling even bigger challenges than before. Ready to experience a fun team bonding activity with an extra dose of vitality? Go ahead – bring back those treasured pastimes now!
25) Yacht Rental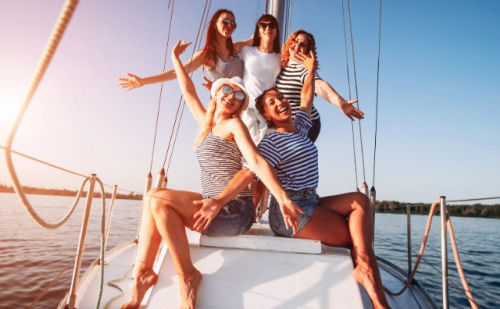 Make a remarkable, lasting day with your special someone that you'll always remember by renting a Yacht in Singapore! Take yourself away from the hustle and bustle of urban life to relax on board one of our extravagant yachts. From anniversaries to engagements or birthdays surprises or even corporate events – seize this unique chance to make amazing sea memories today!
26) Cosmic Bowling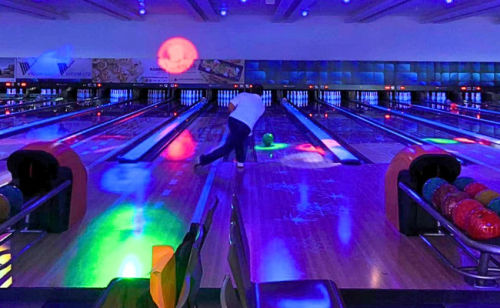 Spice up your regular bowling night with a dazzling trip to neon bowling! Get ready to be hypnotized by the glowing pins as you aim for a high score. The rules remain untouched, but an exciting surprise awaits – don't miss out on this exceptional experience that will have you begging for more and coming back again and again!
Virtual Games
27) Virtual Party Mania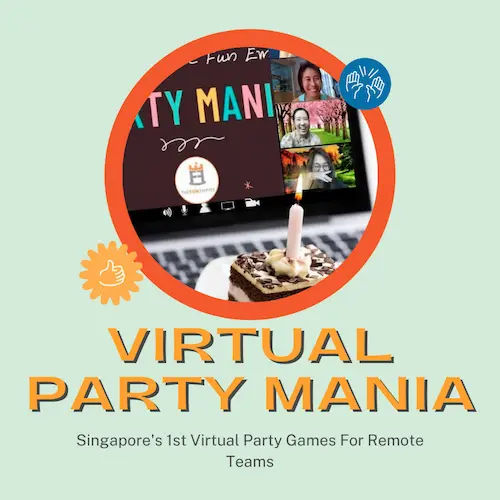 Looking to unify your team through some fun and laughter? Our online party and group team building games are the perfect way to do just that! Led by experienced facilitators, you will be guided through an unforgettable competition with chances to win awesome prizes in this team bonding activity. Enjoy a wonderful Singapore-based team building activity while creating long-lasting memories of joy and camaraderie – so don't hesitate: Start having fun now!
28) Virtual Game Show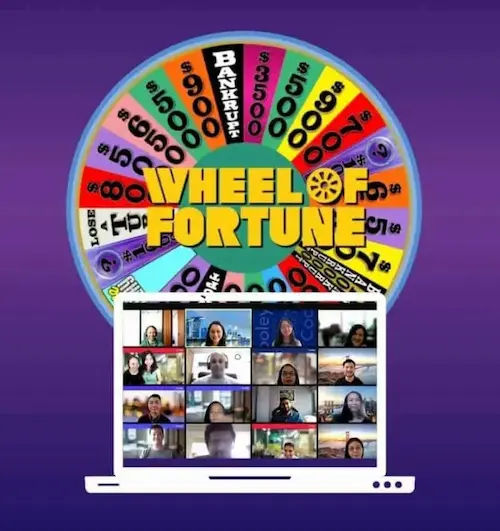 Are you looking for a captivating, budget-friendly team building activity? Look no further than The Game Show Challenge! It is the perfect way to put team members to the test with trivia games. From restaurants and board rooms in your office, to conference halls – this interactive game can be enjoyed by anyone at any location. With its upbeat ambience filled with laughter and jubilation among players – your colleagues are sure to have an unforgettable bonding experience with The Game Show Challenge today!
29) Virtual Squid Escape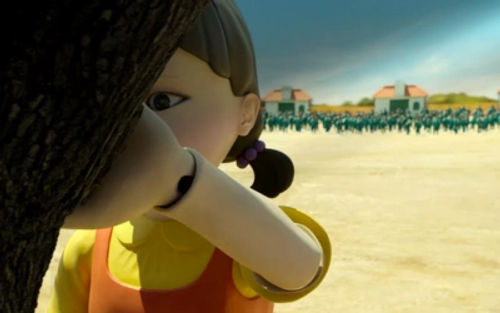 Are you and your friends ready for an extraordinary adventure? The Squid Game Escape Room provides a unique opportunity as you try to outwit the game's creators. To make it out alive, analyze complex puzzles, decipher secrets – all while uncovering vital details that could be your ticket to freedom! Will your group work together quickly enough before time runs out?
30) Virtual Escape Room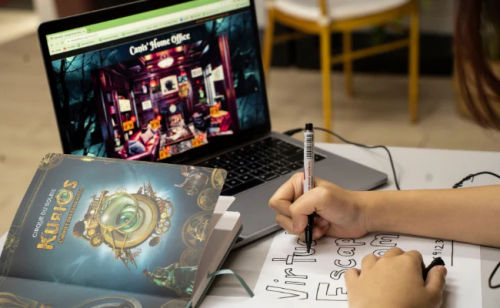 Ready yourself for a one-of-a-kind escapade! FunEmpire has crafted an exceptional, acclaimed platform that can cater to any occasion – large or small. Test your problem solving and collaborative capacity with family, friends, or coworkers from the cosiness of your own home! Whether it's a team building activity or just something new and engrossing – this escape rooms are most certainly it. Don't miss out on the opportunity to challenge yourselves in unprecedented ways now through this team bonding activity!
31) Virtual Food Quest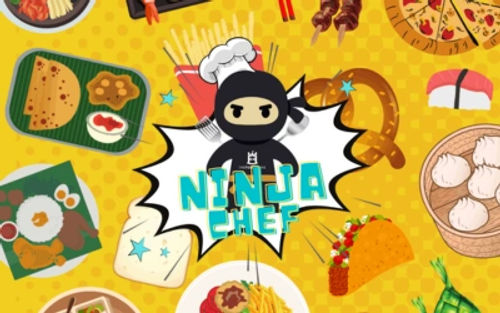 If you consider yourself to be a true gastronome, then show off your cohesive team's skills with FunEmpire's incredible Virtual Food Quest! Uncover the mouthwatering flavors of Singapore on this remarkable journey; it is certain to bring success. Let the culinary adventures begin!
32) Virtual Time's Ticking
Put your sleuthing skills to the ultimate test and experience an electrifying Escape Room challenge virtually! An ominous force is threatening a city, so you must act fast – it's up to you and a world-wide team of mystery solvers (no restriction on participants)to rescue everyone. Collaborate, find solutions for brain teasing puzzles expeditiously, and put a stop to this dreadful menace before time runs out!
33) Virtual Nightfall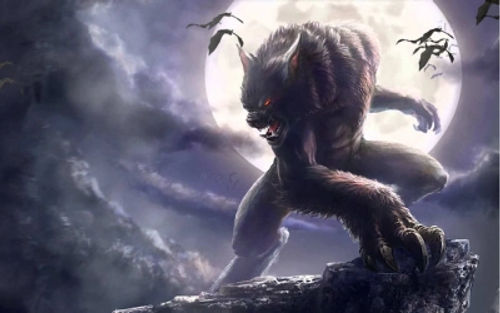 Embark upon an enthralling journey of Murderer and challenge your peers to this timeless game! This exhilarating experience encourages creativity through conversation, expression, and tact. All will be given a specific character varying from killer or detective to superheroes – it's time to discover if you are capable of succeeding in the battle between good versus bad. Seize this invigorating obstacle today!
34) Virtual Super Planet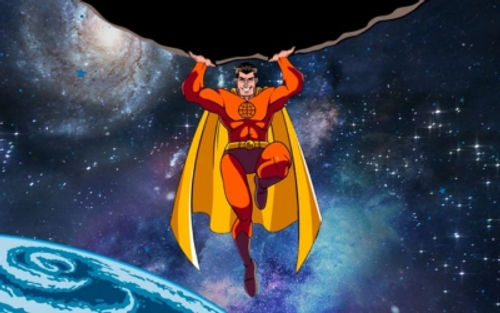 Are you ready to don your cape of heroism and save our planet? Unlock this thrilling Escape Room for Kids, display your amazing skills, solve fascinating puzzles and learn essential knowledge such as sustainability. Together with other children, you can be the hero that Planet Earth needs right now! Become a Superhero today by gearing up in heroic attire and help resolve current crises facing us all!
35) Virtual Travel Experience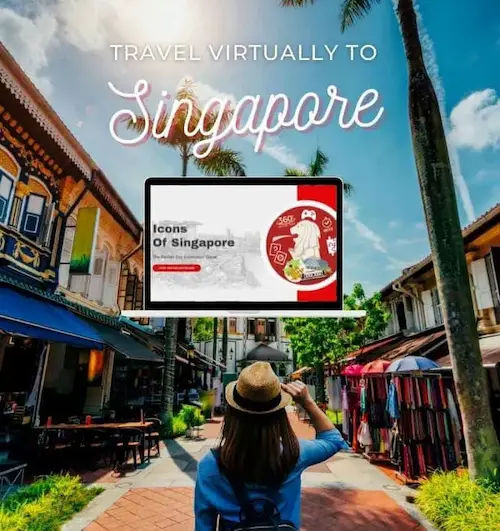 Prepare your cohesive team for the journey of a lifetime – join FunEmpire's Virtual Travel Experience! From energizing Treasure Hunts and Amazing Races to exciting Escape Room Experiences, you'll explore Singapore's extraordinary past. Don't miss out on this thrilling experience – sign up now!
36) Hybrid Amazing Race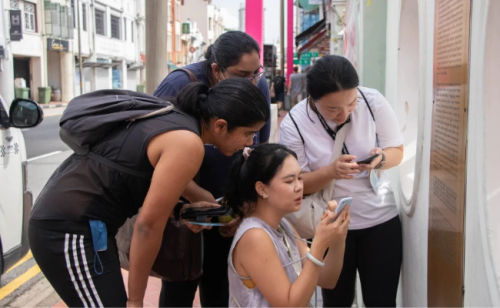 Round up your closest friends and colleagues for an exciting team-building event in Singapore! There are no limits to the size of the group, so bring as many participants as you'd like. Compete with other team members at your next gathering for a truly remarkable time – don't miss out on this unique experience! Foster relationships while staying safe; try this game today and participate in a thrilling and exciting team building activity that combines physical and mental challenges.
Virtual Workshops
37) Virtual Candle Making Workshop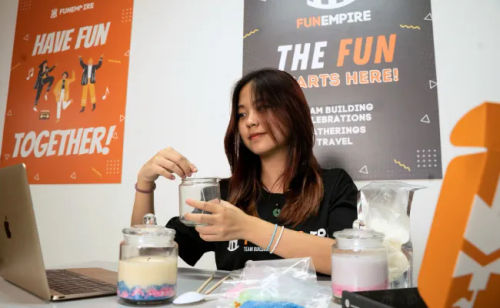 Upgrade your creativity and bond with friends at FunEmpire's Virtual Candle Making Workshop! Develop a captivating, fragrant soy candle along with a beautiful figurine made from our home kit materials. Now is the ideal moment to boost team spirit and promote unity; join us for Singapore's highest-rated fun team bonding activity today!
38) Virtual Terrarium Workshop
FunEmpire's award-winning digital workshops offer the perfect way to get creative and foster connection with friends, all from the comfort of home! Their Terrarium Home Kits are conveniently shipped directly to each participant so you can stay safe while having fun. Seize this incredible chance – start crafting now!
39) Virtual Canvas Art Jamming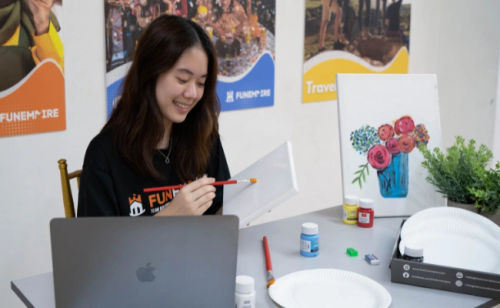 Let your creativity run wild with FunEmpire! Invite friends, family or colleagues to enjoy quality time painting and drawing together. All the materials you need for a successful art jam session are provided – no artistic experience necessary! Take this unique chance to express yourself artistically from the comfort of home. Don't miss out on this extraordinary journey and join us today!
40) Virtual Clay Making Workshop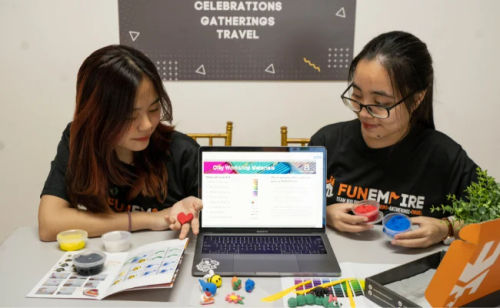 Transform collaboration into a creative, captivating art form with air-dry clay! Our toxin-free and lightweight product is versatile enough to create any item you can imagine. From figurines to charms – the possibilities are endless. What's more? Create meaningful gifts for your friends and family that they will cherish forever! Don't miss out on this one-of-a kind experience of unleashing your creativity – join us today!
41) Virtual Balloon Sculpting Workshop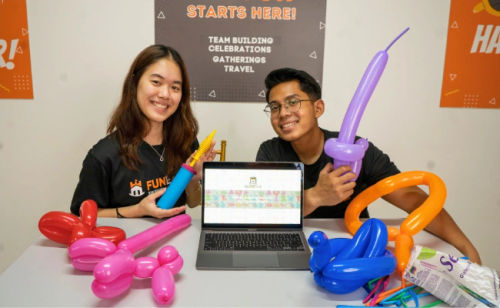 Unlock your creative potential with balloon sculpting – you can build incredible pirate swords, butterflies, rainbows and flowers right from the comfort of home! It's easier than ever to turn simple materials into awe-inspiring works of art by using just a few balloons and some imagination. Come find out what hidden artist lies within you – join us today in exploring this exciting endeavor!
42) Virtual Stitched Leather Workshop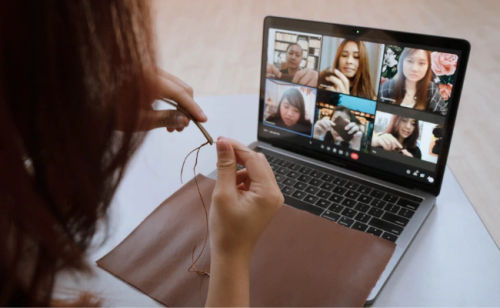 Unleash your creative potential and join us for an engaging live experience to learn the art of leather stitching! Our Virtual Leather Stitching Workshop will give you all the resources and guidance from experienced professionals, so that you can craft a custom card holder in no time. With our help, turn your ideas into reality today!
43) Virtual Non-Stitched Leather Workshop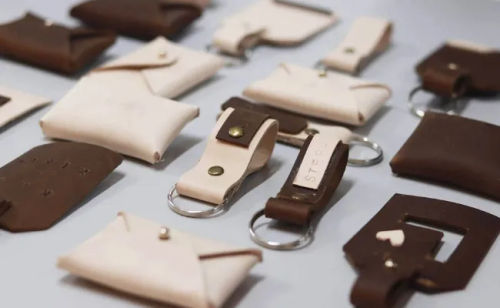 Let the journey begin! Join us for our virtual Leather Making Workshop and dive into a world of creative possibilities. Our experienced instructors will walk you through all the fundamental aspects of leather craftsmanship, empowering even novice crafters to create beautiful handmade items from home – perfect for any skill level wanting to unleash their inner artist.
44) Virtual Tote Bag Art Jamming
Let your inner artist shine and join us for an extraordinary Virtual Art Jamming session – creating a unique, one-of-a-kind tote bag! FunEmpire will supply all the materials required and be there every step of the way. Don't worry if art isn't normally your thing; this is an amazing opportunity to have fun exploring creative possibilities while making something special – either as a gift or just because you can! All that's needed is enthusiasm and imagination – so come on in!
Top 5 Venues For Indoor Team Bonding In Singapore
1) FunEmpire HQ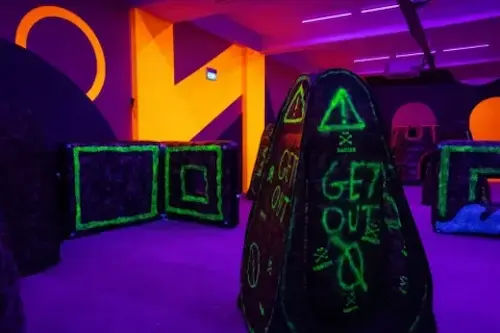 Host your upcoming event in the perfect private venue near Mattar MRT and make it even more special with some corporate team building activities from FunEmpire! Whether you're looking for a Gel Candle Making class or Poolball, this hidden spot in Singapore has no onlookers to distract attendees and will help your team reach new heights. Everyone can enjoy complete privacy at our inviting location while cherishing every moment of their experience together.
2) CharisTurf @ Eunos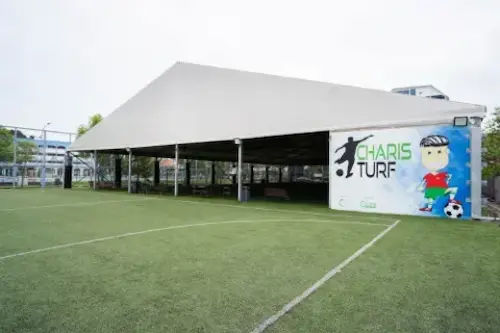 If you are on the hunt for an ideal spot to host your upcoming team-building event in Singapore, then CharisTurf @ Eunos is where it's at! This venue has ample space and parking that allows large groups of people to attend. Plus, there are a plethora of exciting team building activities in Singapore available such as dodgeball, soccer, volleyball and beyond – so there's something here for everyone! With CharisTurf @ Eunos offering all this and more, why would you look anywhere else?
3) Wing Fong Building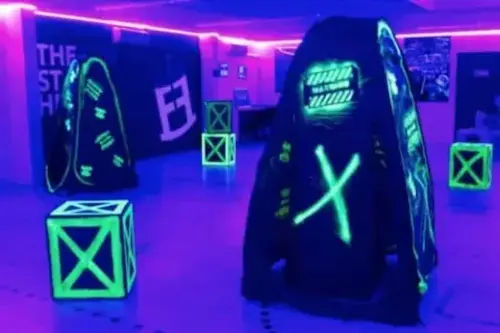 Stop your search for the ultimate destination to plan and host cool team building activities – Wing Fong Building on Guillemard Road is the answer! With 24/7 access and ample parking spaces, this expansive venue provides you with limitless possibilities.
Whether it's an energising game of dodgeball or classic capture the flag, bring all your team members together in one convenient location where they can work towards achieving success cooperatively. Don't miss out on this grand opportunity to create lasting bonds without any hassle!
4) The Cage @ Kallang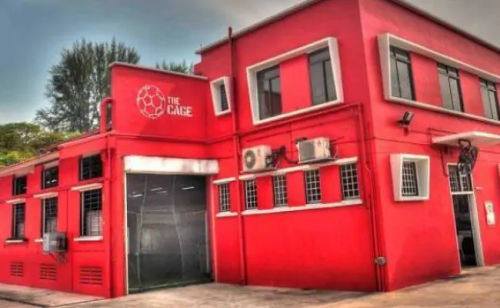 Don't miss out on the ideal venue for your upcoming corporate gathering – Kallang! We have all you'll need to make it a successful fun team building, from free and plentiful parking spaces, private pitches that are sheltered when weather isn't cooperating, plus experienced event planners at hand to guarantee every one of your needs is taken care of. Reserve now before time runs out!
5) FutsalArena @ Yishun
Escape from the monotony of day-to-day and experience Futsal Arena @ Yishun! While you enjoy a breathtaking view of Yishun Park, test your collaboration skills with corporate team building activities like Bubble Soccer or Laser Tag provided by FunEmpire. Who will be crowned champion among these invigorating competitions? Find out who reigns supreme at this fantastic arena today!
Team Bonding Singapore
Cultivating stronger relationships with your colleagues is essential to the success of every organization. With a plethora of options, Singapore offers engaging team building activities in Singapore that can be tailored to any group's needs – from indoor to outdoor!
Whether you are looking for adventure or an opportunity for everyone in the office to collaborate and solve puzzles, there will undoubtedly be something perfect for you.
Seeking an exhilarating activity or desiring to be imaginative? FunEmpire, Laser Tag Singapore, Combat Archery Tag Singapore and Terrarium Singapore have you covered!
Their services provide the perfect opportunity for a fun-filled and exciting event that will exceed all of your team's expectations. Don't wait any longer – make sure your next event is truly unforgettable with the help of these amazing providers!
Interested in related articles? Do Check out the links below!
Frequently Asked Questions
If you have any questions about Team Bonding in Singapore, you can refer to the frequently asked questions (FAQ) about the Team Bonding in Singapore below:
Additional Useful Links
If you are looking for other useful guides and articles about team bonding in Singapore, check them out below: