Team Building Activities Singapore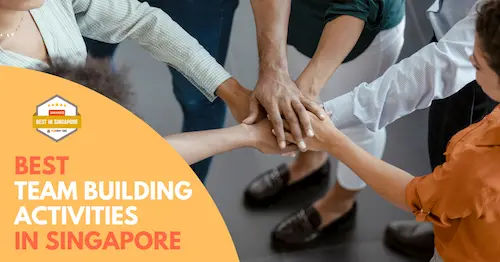 Team building activities in Singapore help foster better communication and collaboration between team members, build trust and understanding of each other's strengths and weaknesses, as well as create a more positive work environment.
The best team building activities in Singapore include Laser Tag, Amazing Race, Escape Rooms, Archery Tag, Giant Board Games, Poolball, Bubble Soccer, Art Jamming Workshops, and Candle Making Workshops.
Team building activities in Singapore can be broadly categorized into Adventure Activities, Quest Activities, Leisure Activities, Creative Activities, and even Virtual Activities.
With over 10+ years of expertise in providing team building activities here at FunEmpire, here is our list of the best team building activities in Singapore that you should try out today!
Key Consideration Factors
When looking for thrilling team building activities in Singapore, it's important to consider the following factors:
Purpose: What are the goals of your team building in Singapore? Is it to increase collaboration, foster communication and trust, or build leadership skills? Knowing the purpose of the activity will help you find an activity that is best suited for your team.
Group Size: Make sure to choose an activity that works with the size of your group. Some activities may be too complex for small groups, while others may become boring for larger ones.
Location: Activities that are held in the outdoors can be more fun and interactive than those done indoors, so consider the location when choosing your activity.
Budget: Some activities can be expensive, so make sure to pick one that fits your budget.
Now let's take a look at some of the best team building activities in Singapore!
Adventure Activities
1) Bubble Soccer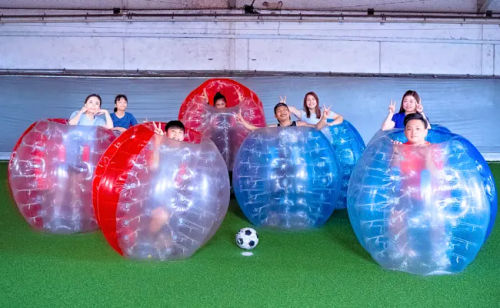 Are you looking for an excellent team building activity in Singapore that is both thrilling and amusing? Look no further than Bubble Soccer! Not only can you bump around safely with your fellow colleagues and friends, but also strategise collaboratively as a group. On top of all the fun to be had, de-stress while reaping the rewards of improved teamwork and team development – now isn't that an ideal way to bond together?
2) Laser Tag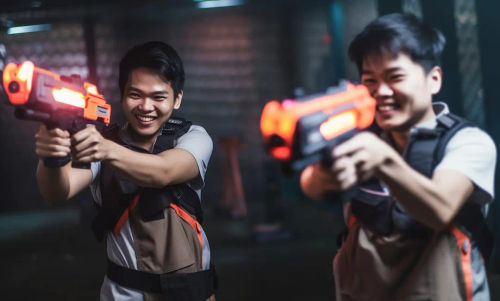 Laser tag in Singapore is the ultimate team-building game for everyone, no matter if they are young or mature. Participants can go on thrilling missions together that will create a special bonding experience and lasting memories! This great team bonding activity can be conducted either outdoor in order to take advantage of nature's beauty, or indoors – ensuring flexibility for any group size. With its inclusive nature and versatility, laser tag should definitely make it into your next team building event agenda!
With a of missions, such as Capture the Flag, Mission Impossible and Domination, to choose from there will not only be an element of fun but also greater team building. What's more – this activity is great for birthday celebrations, bachelors' nights or any other special event!
3) Saber Tag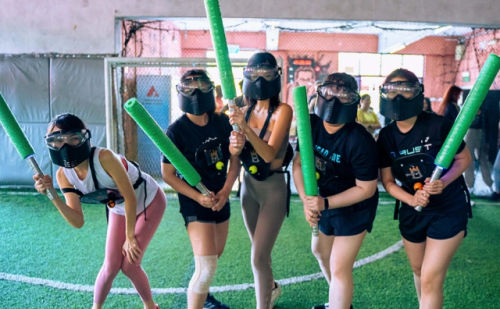 Ready yourself with a combat saber and clash against opponents to accomplish unique game objectives. Enjoy thrilling missions like Saber Wars and Defenders of The Galaxy, all while testing your squad's collaboration and communications skills!
Need to add some excitement and fun to your corporate team bonding event or birthday party? Look no further than Saber Tag®! It's the perfect way to bring co-workers closer together while having a fun experience. Plus, it's one of the coolest games in Singapore! Get ready for an unforgettable adventure – join us at Saber Tag® today!
4) Combat Archery Tag
Archery Tag is a thrilling combination of dodgeball and archery that will engage people of all ages. Teams are pitted against each other in an energising game environment where they must try to eliminate one another by shooting at their opponents with foam-tipped arrows while wearing face masks for added safety. Be prepared – this fast-paced game promises plenty of adrenaline-filled fun!
If you're looking for something exciting to bring your team together, consider The Revival and The Last King missions. With their heavy focus on teamwork, communication and resourcefulness, they provide a unique opportunity to test these skills within an immersive experience – have you ever wanted to feel like Katniss Everdeen from The Hunger Games? Well now's your chance! Use this game as the perfect way for your group to bond in a thrilling environment.
5) Giant Whack-A-Mole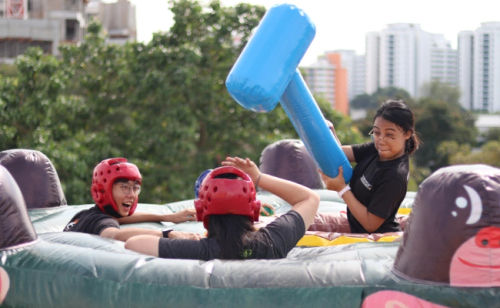 Get ready to have an unforgettable and hilarious time with Giant Whack-A-Mole, the wildly popular arcade game that has been adapted for team building in Singapore. Players must "hit" opponents who try to snatch coloured balls! This one of a kind experience is something you won't want to miss out on – don't let this opportunity go by!
6) Bullet Strike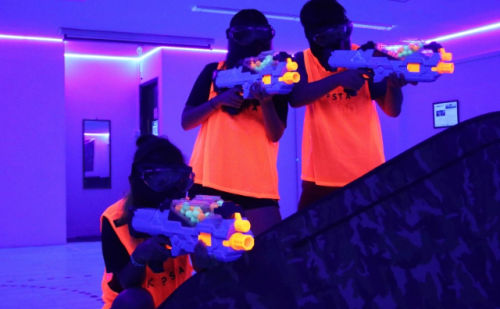 Nerf Gun is a thrilling group experience that involves foam balls as ammunition. Players must use Nerf blasters to strike their opponents and complete various objectives during the game. As its bullets are comprised of soft foam, it's entirely safe for participants who also wear protective masks for extra security when taking part in these team-building activities.
For a thrilling, on-the-edge team building experience, this game is your go to! Its different modes require collaborative strategies and smart thinking in order for teams to emerge victorious. Not only will it get everyone's adrenaline going with its ultra-fast paced action but also challenge participants as they must devise clever plans to outsmart their opponents. If you're looking for an electrifying corporate activity then don't miss out – try this team builder today!
7) Poolball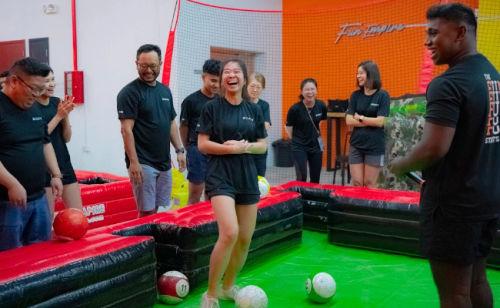 Thrill yourself with a plethora of invigorating games, such as Poolball Classic and Poolball Sabotage, on the biggest pool table in the world. Not only does this game bring out strategic planning and team communication among participants from any age group or size of a corporate event, but it is also ideally suited to build strong camaraderie within groups. With its inclusive nature conducive for both small and large parties alike, try your luck at conquering our giant pool table today!
8) Bullet Ball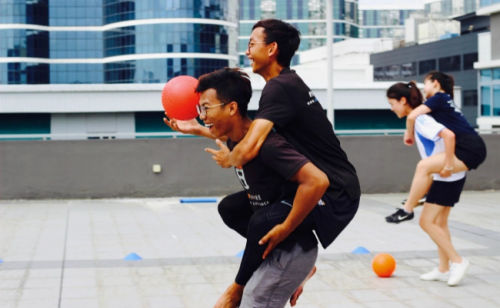 Ever played Dodgeball before? Now, prepare to experience an even more thrilling and action-packed version with Bullet Ball! An original concept thought up by FunEmpire, this exhilarating team building activity is the perfect way for your upcoming Singapore session. Plus it's budget friendly without any compromises on the fun factor!
An ideal team building game for adults and children alike, Bullet Ball can be held in the comfort of your office space. If you're interested in testing your group's coordination abilities, nothing beats playing a round of Bullet Ball here in Singapore!
9) Ninja Tag
Are you ready to take on the challenge of a lifetime and prove your ninja skills? Ninja Tag is here to provide an action-packed team building experience with foam Ninja Daggers, scoring vests, and many different missions! It's a perfect opportunity for you and your colleagues to join forces in close combat battles. You'll have so much fun playing all the exciting game modes that come with it. So what are you waiting for – unleash your inner warrior today!
10) SaberFit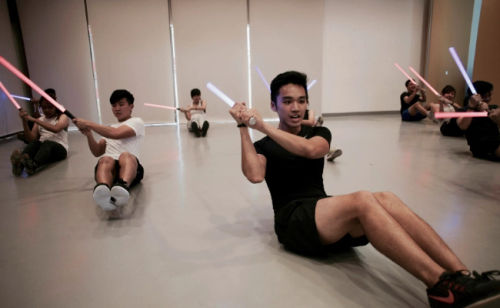 Experience a high-energy saber fitness workout like no other that blends combat techniques and pair-work duelling! This is the only group exercise available on the planet with team building elements in its repertoire, making it an ideal choice for your upcoming Singaporean team bonding event. Offering an original challenge as well as opportunities to build camaraderie among colleagues, this unforgettable experience promises a sweaty but fun time for all involved!
Creative Activities
1) Gel Candle Making Workshop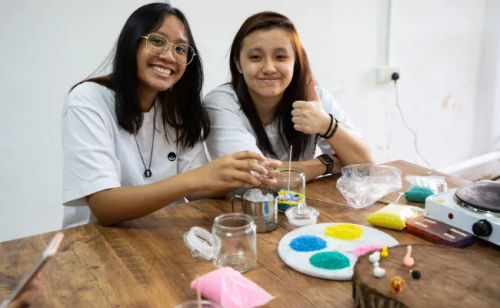 Team building in Singapore has never been more enjoyable than with a Candle Making Workshop! Every attendee creates their own unique candle that they can take home or back to the office as a reminder of this unforgettable experience. There is no better way for your team to bond, learn and create something special together – all while having fun with scented candles!
2) Non-Stitched Leather Making Workshop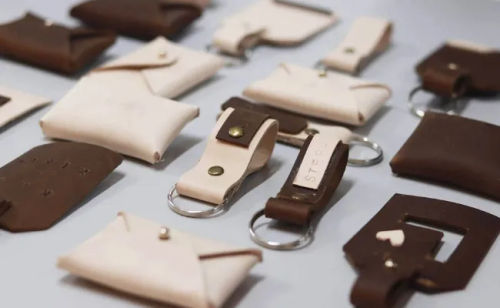 If you're searching for creative team building activities in Singapore, then look no further than Leather Workshop. Here your group will get to explore the fundamentals of leather properties and trace, cut out, craft and assemble their own unique pieces into exceptional products such as coin pouches, key FOBs or even luggage tags that they can keep or give away as presents. So come join us at Leather Workshop and create something amazing with your colleagues!
3) Perfume Workshop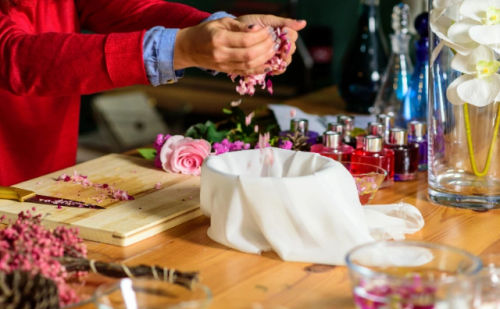 As they say, a person's choice of scent is often indicative of their character. In the perfume workshop, you can create your own unique fragrance by combining various aromas to produce something truly special and reflective of yourself!
During this team-building activity, you will get to know each of your teammates better by exploring smells. At the end of the workshop, everyone gets a bottle filled with their own personally created scent — making it an unforgettable experience!
4) Leather Making Workshop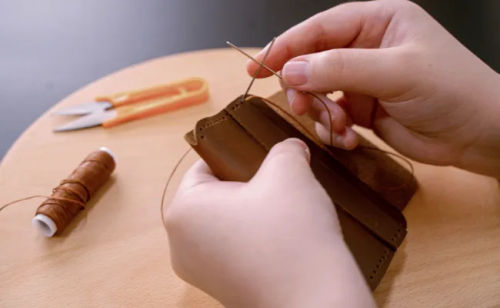 Do you have an aspiration to discover how to hand-stitch leather? If so, our Stitched Leather Workshop will give you the step-by-step guidance on generating your own card holder. All of the vital supplies are included and moreover, this is a cozy learning environment with limited seats! Come join us today and obtain new skills that last a life time.
5) Soy Candle Making Workshop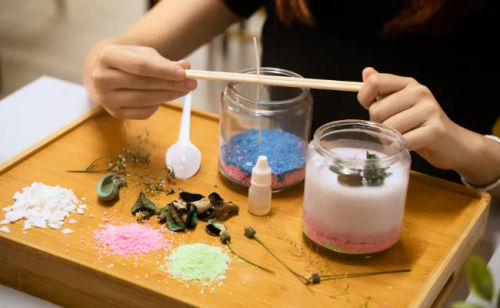 From beginner soy candle making to expert layering and decorating with vibrant sands and intricate figurines, you can select from a variety of packages tailored to bring your desired candle vision into reality.
6) Cooking Class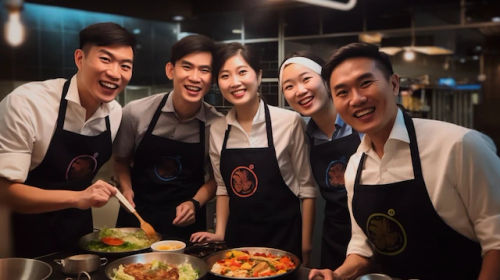 From delectable dishes to captivating flavours, Singapore is renowned for its unique food culture. Why not bring the tastes of this city-state right into your company's team building activity? Take a culinary journey by partaking in one of our cooking team building activity and become an amateur master chef! It'll be sure to leave your colleagues satisfied yet wanting more as they join you in crafting top-tier local delights!
Get ready to roll up your sleeves and have a blast cooking meals together in a team bonding session! Not only will you get to prepare the meal, but at the end of it all, everyone can savor their creations. Food lovers rejoice – Singapore has some awesome cooking classes for group activities that are not just enjoyable, but tasty too!
7) Tote Bag Art Jamming Workshop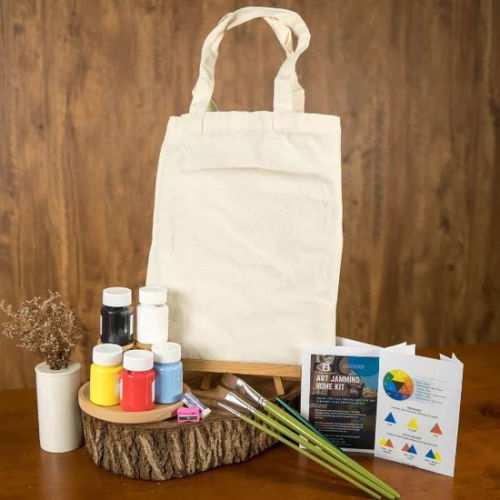 Ready to experience a one-of-a-kind Art Jamming adventure? Welcome aboard FunEmpire's creative tote bag art jamming journey! Let your imaginative side run wild and design the perfect personal or giftable tote. Our Art Jamming includes everything you need for an entirely stress-free session, so no painting background is necessary – just come as you are!
8) Canvas Art Jamming Workshop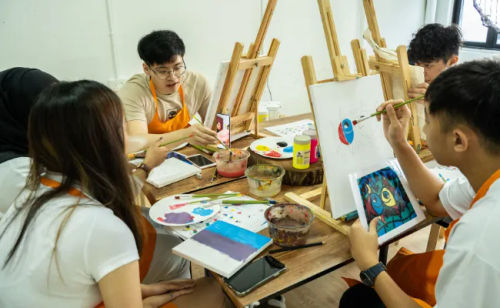 Free your inner creativity with FunEmpire! Join us in a unique and enjoyable Art Jamming session, the perfect way to relax and bond with friends, family or colleagues. With our comprehensive supplies and guidance, we guarantee an effortless painting experience – no prior art knowledge needed!
9) Terrarium Making Workshop
Master the fundamentals of making an exquisite terrarium and learn how to comfortably decorate it with vibrant sand, charming figurines, and other stunning touches. Terrarium Workshop Singapore offers both solo and group workshop options which will encourage collaborative spirit in your team building events.
At the culmination of our terrarium workshop, every team member will have an opportunity to showcase their creative abilities and elaborate on why they chose such a specific design for their terrarium. This is an ideal moment to share your work with colleagues and celebrate your achievements together!
If you're in search of an invigorating and enjoyable team-bonding experience, look no further! Our exciting terrarium workshop is the perfect indoor activity for your team members to come together and foster meaningful relationships. And as a bonus, participants will also get to bring home the beautiful terrariums they crafted during this session – one of Singapore's most sought after team building activities that never fails to deliver!
10) Neon Art Jamming Workshop
Illuminate the darkness with us! Step into a world of creative expression and explore our one-of-a-kind neon Art Jamming session. Our special fluorescent paints, tools, and supplies guarantee an unforgettable experience as you create your own masterpiece in the dark! So come join us for a unique glow-in-the-dark art jamming adventure today.
Quest Activities
1) Hybrid Amazing Race
FunEmpire's Hybrid Amazing Race is changing the way we explore Singapore! This unique experience combines physical and virtual activities, allowing participants to bask in our nation's culture while solving puzzles. Not only that, but you'll be able to visit Chinatown's renowned landmarks – all from the safety of your own home. Join us now for a truly one-of-a-kind journey through Singapore's heritage and cuisine like never before!
This one of the top team-building activities in Singapore for large groups who want to strengthen their connections while remaining socially distant. With no limit on participants, you can race with your friends or colleagues to be among the first successful teams at your next event! Bond physically and emotionally – play this game now for an unforgettable experience.
2) Escape Room Puzzle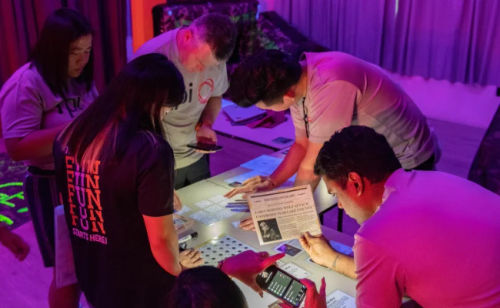 For an unforgettable team-building experience, choose an Escape Room in Singapore! Your group will join forces to unravel challenging puzzles while racing against the clock. With various themes and enigmas available in Singapore, you are sure to have a fantastic time bonding with your colleagues. Unleash your inner detective and get ready for an adventure that you'll never forget!
Leisure Activities
1) Giant Board Games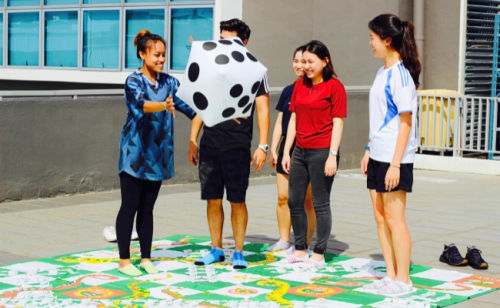 Are you ready to take your favorite childhood classics and make them even more remarkable? With options from life-sized Giant Jenga, Pick Up Sticks, Connect Four or Snakes & Ladders – the possibilities are endless! These interactive board games are a great way to break the ice in Singapore. Perfect for any occasion – it's time to live out those classic memories with bigger challenges than ever before!
2) Neon Bowling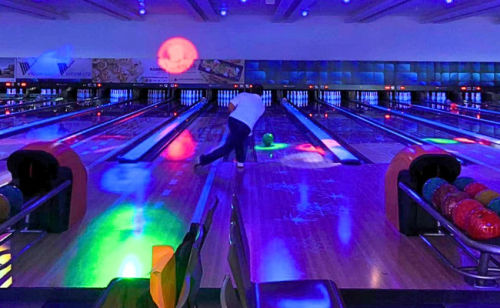 Spice up your bowling experience with neon bowling! Players can enjoy a glowing game of pins and strikes as they try to achieve the highest score possible. With all the same objectives, neon bowling is sure to provide an electrifying twist on the classic game.
If you're looking to liven up your corporate indoor team building activity, why not try something different from regular bowling? Team bonding games like these can be used in Singapore events as they focus on communication, teamwork and trust among colleagues. With this type of exercise, your employees will have a memorable experience that strengthens their bond with one another.
3) Yacht Rental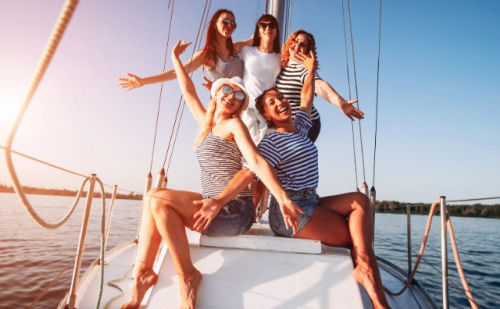 Yacht Rental in Singapore presents a unique opportunity to escape from the commotion of city life, making it perfect for celebrating special moments. Whether you are searching for an idyllic spot to pop the question or commemorating your anniversary, yacht rental will add something extra-special to your experience! It's also a great way to host fun birthday parties with friends and family or facilitate effective corporate team building exercises.
Virtual Games
1) Virtual Escape Room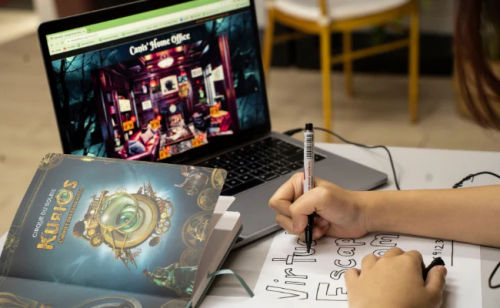 FunEmpire has taken its award-winning event experience and made it available online! Developed as an interactive platform, this virtual game can host groups of two to hundreds. Get ready to test your problem solving abilities while bonding with friends, family or colleagues – making this a perfect corporate team building activity for your next outing. Don't miss out on the chance to challenge yourselves in the comfort of your own home!
2) Virtual Amazing Race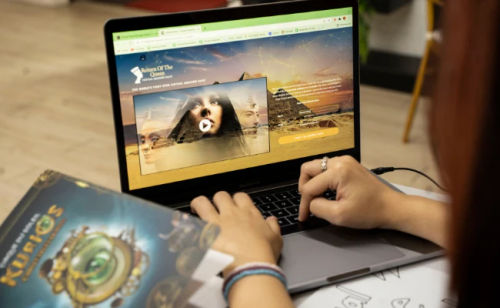 Are you ready to embark on a thrilling adventure around the world? Race your friends and colleagues as you travel through exotic locations, all while working together in order to unlock exciting surprises! Don't wait any longer – join us today for an unforgettable experience that will keep your team excited and engaged!
Our certified trainers will ensure that your and your team members have an unforgettable experience with our amazing race. Additionally, there are no limitations on the number of players; it is suitable for any size remote teams across different countries since everyone can join in from their own homes! Don't miss out this opportunity while you're all working remotely – give The Amazing Race a go today!
3) Virtual Food Quest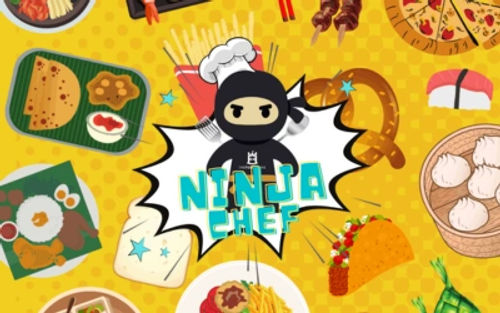 Are you a food connoisseur? Put your knowledge to the test with Singapore's only Virtual Food Quest experience, brought to you by FunEmpire! Experience an amazing culinary journey and let us satiate all of your cravings. Embark on this little adventure – it promises to be epic!
Bond with friends, family, and/or colleagues by tackling delicious food-related puzzles revolving around a variety of cuisines! Not only is this an excellent way to share quality time together but it also tests your team's communication skills as you explore new foods. Enjoy the fun and laughter that comes from trying out this flavourful game in Singapore – you might even find yourself salivating for some snacks after!
4) Virtual Squid Escape (Virtual Escape Room)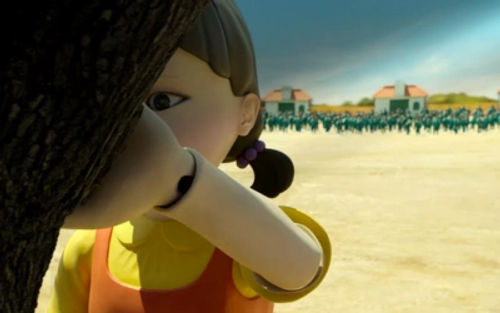 Are you and your friends ready for an adventure of a lifetime? The Squid Game Escape Room will be sure to keep the adrenaline pumping as you try to break away from the masterminds behind the game. Solve puzzles, decode riddles, and uncover hidden secrets that will lead you to freedom! Will your team gather enough wits in time before it's too late?
Our certified facilitators will orchestrate an unforgettable session for you and your team members. Unlike the 456 participants in the show, there is no maximum restriction to how many people can join this game – making it ideal for remote teams around the globe.
5) Virtual Travel Experience (Virtual Escape Room)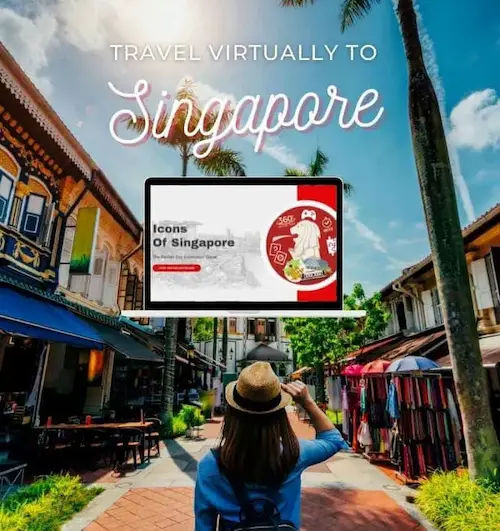 Are you unsure which virtual activity to take part in? Look no further than FunEmpire's Virtual Travel Experience! This thrilling experience includes a Treasure Hunt, Virtual Amazing Race and Virtual Escape Room Experiences that will guide you through Singapore's history. Get ready for an adventure like no other – join the fun today!
Join forces with your online peers to solve an array of enthralling and interactive puzzles while becoming enlightened on the culture in a captivating virtual atmosphere. Achieve success in all the missions, unraveling a riveting story as you go! Struggling to choose among team building games for Singapore? Then look no further; our Virtual Travel Experience has got it covered! And don't worry about size restrictions – invite anyone from anywhere around the world, play together remotely and have fun today with Team Building Games Singapore's Virtual Travel Experience.
6) Virtual Time Travel (Virtual Escape Room)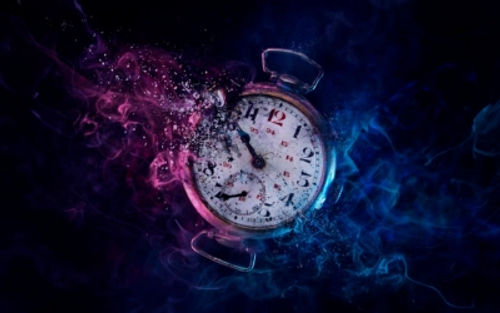 Get ready to take the first and only virtual time travel journey in history! Are you curious if time travel is really feasible? Then this experience will be perfect for you. Rally all your friends or colleagues together, transcend through space-time and solve puzzles from a multitude of eras. Put your skills to the test as you compete against the ticking clock – can you complete your mission before it's too late?
Feel the thrill of testing your problem solving skills with this thrilling and engaging team-building experience! You'll be one of the few teams ever to partake in this unique game, and you only need two people to start playing. Plus, there's no limit on how many players can join – so gather as many friends or colleagues as you'd like for a journey through time towards success!
7) Virtual Game Show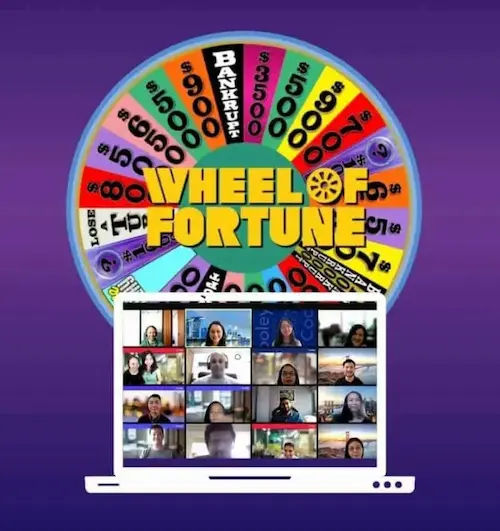 If you're looking for an engaging, fun and cost-effective team building activity then The Game Show Challenge is a great option! It's the perfect way to pit teams against each other in trivia challenges. From office board rooms to conference rooms and even restaurants – this game can be played almost anywhere. Plus it'll bring lots of laughter, cheering and high-fives as participants play together! So why not give your colleagues a unique bonding experience with The Game Show Challenge today?​
8) Hybrid Amazing Race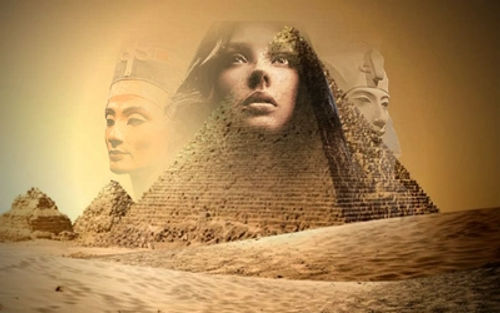 Experience a unique adventure with FunEmpire's Hybrid Amazing Race! A combination of physical challenges, digital puzzles and exploring Singapore's attractions await you.
From uncovering hidden heritage to discovering delicious cuisines, the amazing race in Singapore brings an amazing opportunity to visit Chinatown's famous landmarks and witness its beauty first-hand. With this hybrid experience like no other, get ready for an exciting journey filled with fun!
In this game, there's no cap on the number of participants which makes it a perfect team building activity for large groups who want to strengthen their physical connection while following social distancing protocols. Start your next team bonding session with an adrenaline-filled race and become one of the very first successful teams! It is without doubt one of Singapore's top ranked games that can be played by friends or co-workers alike – so what're you waiting for? Let the racing commence!
9) Virtual Nightfall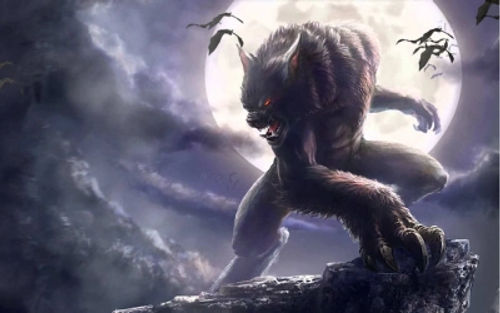 Borrowing from the age-old game of Murderer, this test is a fantastic way to challenge and engage you and your teammates. It demands dialogue, an observance of body language, as well as persuasion. Every team member will be assigned a character ranging from killer to detective or even superhero! Who will come out on top – good versus evil? Test your skills now and find out who has what it takes!
Allow our expert facilitator to lead your group through a Virtual Nightfall session that you can conveniently book for any date and time. All the necessary preparation and facilitation will be taken care of by us, so all you have to do is sit back, relax and bond with your team! Enjoy an entertaining mind game that'll help everyone get to know each other better while building strong connections between them; this activity makes it perfect as a team-building event.
10) Virtual Party Mania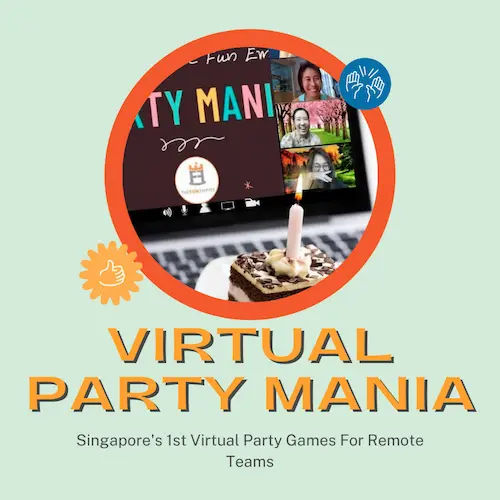 Ignite your team spirit with an enjoyable round of party games, specifically tailored to unite and strengthen friendships. Connect via video call for a night full of laughter amidst these hilariously fun activities!
Experienced facilitators will expertly guide you through this once-in-a lifetime experience. To make the virtual party even more extraordinary, we'll be providing an incredible prize for one lucky winner! If you're looking to build harmony within your team, this activity is a fantastic option that's sure to bring out lots of laughs and smiles. So what are you waiting for? Let the merriment begin!
Virtual Workshops
1) Virtual Candle Making Workshop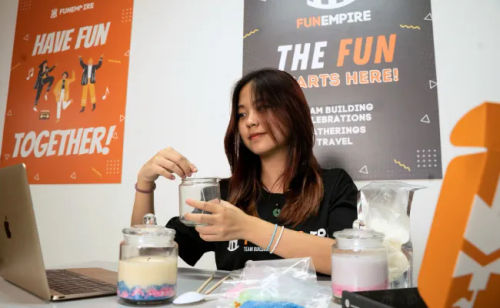 Come together with your team and show off your creative side at FunEmpire's Virtual Candle Making Workshop! Design a beautiful, fragrant soy candle of your own – complete with an elegant figurine – made from the materials provided in our home kit. Don't miss out on this unique opportunity to bond and grow closer as a unit; join us for one of Singapore's greatest team building games today!
Our experienced facilitator will be with you throughout the virtual session to guide your team. Make use of this priceless chance to strengthen relationships and share a calm and enjoyable time with your co-workers.
2) Virtual Stitched Leather Making Workshop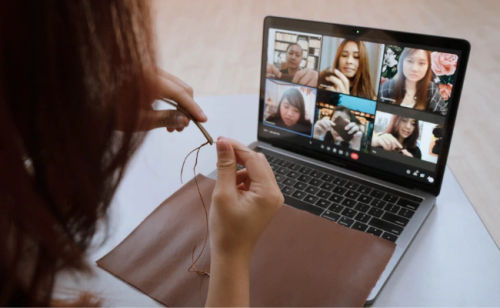 Unleash your creativity by joining our professional live facilitation to learn how to make an awesome stitched leather card holder! Our Virtual Stitched Leather Making workshop will equip you with the necessary skills and techniques, allowing you to saddle stitch right at home. With guidance from experienced facilitators, craft a totally unique product that is uniquely yours – all in one compact session!
3) Virtual Clay Making Workshop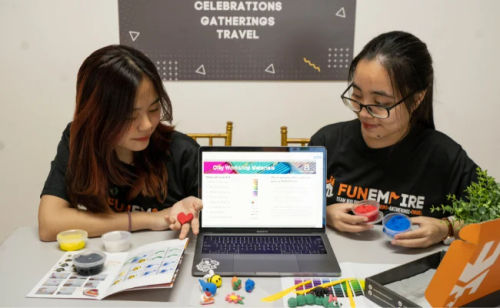 Looking for a unique and fun team-building activity? Create your own clay figurines or charms! Our high-quality air dry clay is not only lightweight and versatile, but it's also toxin-free, making it safe for everyone — including kids. With this one of a kind experience you won't just be having lots of fun; you'll also have something special to give away as gifts to your loved ones.
Our experienced instructors will assist you through our dynamic virtual clay workshop. You'll discover the basics, from colour mixing and basic shapes to useful tips for handling and forming your own unique piece of art. Unleash your creativity to craft something extraordinary – there's no limit to what you can achieve!
4) Virtual Tote Bag Art Jamming Workshop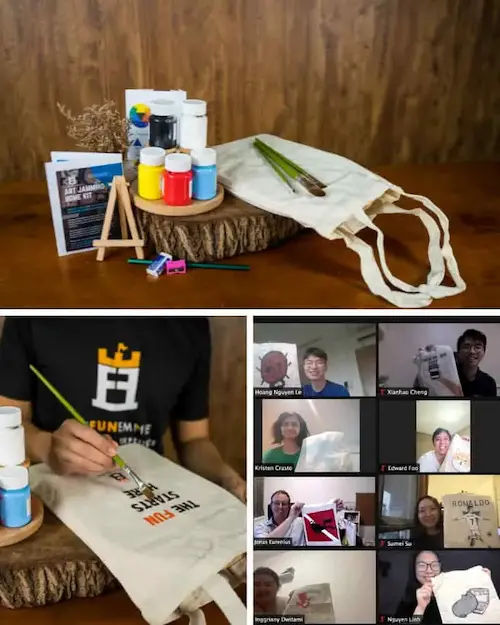 Unleash your creativity and join us for a unique Virtual Art Jamming session – making your own tote bag! Let FunEmpire guide you through the stress-free process, providing all of the materials necessary. No art experience needed; just come with an open mind and unleash those creative juices! Make something special – either as a gift or something fun for yourself.
5) Virtual Canvas Art Jamming Workshop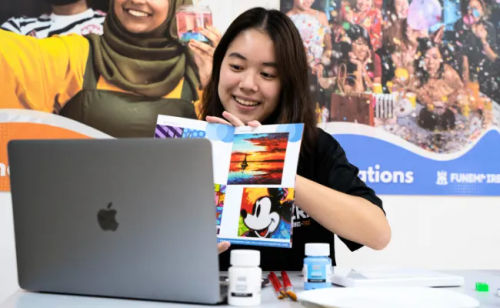 Unleash your inner creative genius with FunEmpire! Enjoy an exciting and artistic Virtual Art Jamming experience alongside friends, family or coworkers. Our Virtual Art Jamming provides all the necessary amenities for a relaxed painting session – no prior art knowledge required!
6) Virtual Non-Stitched Leather Making Workshop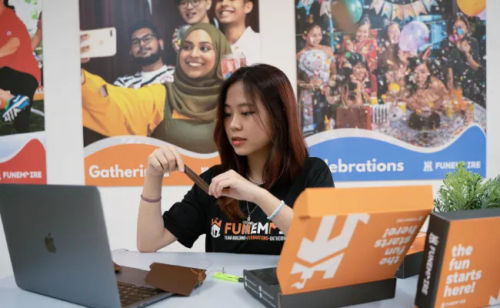 Start your leather crafting journey with our Virtual Leather Making Workshop! Our professional instructors will guide you through the basics of crafting and by the end, you'll be able to create beautiful custom products right from your home – perfect for novice makers or experts looking to expand their horizons!
7) Virtual Balloon Sculpting Workshop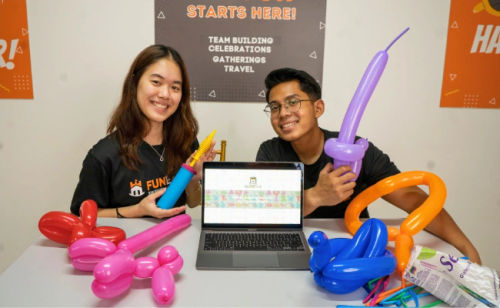 Unleash your creative side and discover how to craft balloon sculptures, like a balloon pirate sword, butterfly, rainbow or flower from the ease of home!
8) Virtual Terrarium Making Workshop
Are you and your friends or coworkers seeking a creative, at-home activity? FunEmpire has gone digital with their award-winning workshops! Plus, our Terrarium Home Kits will be sent straight to each participant's doorstep – how convenient! Let's get crafty together in the comfort of home.
Our certified trainers are ready to usher you through the theory and practical steps of crafting a stylish terrarium. Everything required? On us! Not only that, but each attendee will receive an adorable figurine for added pizzazz. Come join us in making your own personal mini-garden – it's sure to be a blast!
Other Team Building Activities
1) Building Bridges Challenges
Teams must solve problems and work together to construct a bridge segment of a race track within the designated time frame. To bring their vision to life, they are supplied with basic materials such as cardboard, tape and dowels. By using these tools wisely, participants can create an incredible roadway fit for racing!
After every team has completed their masterpiece, they will come together to display and assess each other's designs and engineering skill. To conclude the activity, all teams will link up their bridge segments until a full race track is formed. A remote-controlled car can then be raced across it in order to evaluate the strength of each span. This creative exercise guarantees an unforgettable interactive experience between colleagues!
2) The Egg Drop
Whether you have a small or large group, the egg drop is an iconic classic that everyone loves. Teams must construct a device with limited time and basic materials such as straws, cardboard and duct tape to protect their raw egg from breaking after being dropped from high heights. It's both fun and challenging – perfect for any crowd!
After carefully crafting their designs, each team will present to the group why they chose that specific structure and how it may protect against any potential breakage upon impact. Finally, teams can prove its efficacy by testing out the design with an actual drop!
3) Boxing Fitness Class
Unleash your inner boxer with a unique team building exercise! Put together an exciting workout that involves high-intensity interval training (HIIT) and boxing. Your colleagues can take it up a notch by punching Aqua Training Bags, which are designed not to hurt hands like traditional sandbags. If you ever wanted to learn the basics of boxing, this activity is perfect for you and your coworkers!
4) Virtual Reality Games
Dive into alternate universes and experience thrilling adventures such as fighting off zombies or conquering mysterious puzzles to combat the perils of outer space! With Virtual Reality, there are multiple game packages full of assorted mission-based gameplay for you to choose from.
5) Kaboom
Step outside your comfort zone and solve unique tasks while blindfolded! This game encourages communication, trust and collaboration as participants must work together to complete the given task. It is a great team building activity that can accommodate large groups of people; it will also bring lots of laughter and strengthen bonds within teams.
6) Bounce Fit
If you and your coworkers are fitness fanatics, why not try out a trampoline-based workout? Jumping on the trampolines while completing different exercises is an enjoyable yet effective way to get in shape. Plus, it's a great bonding experience for everyone involved!
7) Domino Challenge
Domino Challenge is one of the best group building activities available. You and your team members must work in concert to carefully align domino blocks into their intended pattern, taking care not to set off any unintended chain reactions during this demanding task!
This activity presents participants with an outstanding chance to exhibit their imagination and also develops a robust feeling of collaboration and communication as team members must cooperate seamlessly to create an impressive Domino structure. Upon the completion of the challenge, every team will be rewarded with a sense of accomplishment as they view their Domino chain in motion – each domino block falling one at a time to create its desired design.
8) Go-Kart
For those who are passionate about Formula 1 racing or fast cars, Go-Kart is the perfect team building activity! You and your colleagues can race in specially designed Go-Karts to find out who has the most impressive driving skills. Choose between a world renowned international racing track or one of many karting arena tracks – it's all up to you! So get ready to strap on your helmets and hit the accelerator for an unforgettable experience with your work team.
Participants have the option to select from various types of Go-Kart cars. Experienced drivers with valid driver's licenses can experience faster speeds while non-drivers will need to settle for slower models. With this, everyone gets a chance to take part in Go Kart Singapore driving no matter their skill level.
9) Tug of War
This exhilarating group building event blends strength and cunning, allowing highly energetic teams to test their mettle against one another. Perfect for large groups and organisations, this exercise encourages collaboration as participants strive towards a common goal. Victory awaits those who embrace the challenge of working together!
This activity can be tailored to company objectives, plus you can add more exciting challenges like shooting soap water with a water gun during specified stages of the challenge, blindfolding your team members, and other wacky options to make this Singaporean team-building experience even better.
10) Running Man Games
Join the entertainment of Running Man with games such as Shake It Off, Water Piggyback, Photozone, and more! Teams can work together to tackle these fun yet challenging activities for a unique team-building experience. Enjoy all the wacky hilarity that comes along with participating in this popular Korean reality show game.
Teams can accumulate points as they go from station to station, depending on the team performance at each stop. For anyone who loves the excitement of Korean game shows, Running Man Games is an ideal team building activity in Singapore!
11) Dance Challenge
Whether you're interested in Hip Hop, K-Pop or other dance genres, you'll have the opportunity to learn basic moves that will help launch your journey as a dancer. By the end of this session, each group will be expected to perform their entire routine from start to finish!
Working together and staying in rhythm are the keys to success for this unique team-building activity. Searching for a way to enhance your Singaporean corporate culture? Try out the Dance Challenge! Let loose, step up, and enjoy as you groove towards better camaraderie with colleagues today!
12) Trampoline
Ready to defy gravity and become the next Spiderman? Now, you can safely jump around large trampolines in Singapore while playing recreational games such as trampoline dodgeball or basketball. Soar through the air with no limits!
Discover the power of team bonding activities and group games with Trampoline! These engaging exercises will help strengthen communication, build trust, and create a positive corporate culture among your colleagues. Make use of these powerful tools today to reap long-term benefits for your business tomorrow!
13) Drone Racing Challenge
Take your team to dizzying heights with this state-of-the-art drone challenge! Participants first learn the ropes in a crash course of Flight School, where they develop an understanding of how to fly a drone. From there, you will embark on an exciting journey filled with unique navigation and piloting tasks that take full advantage of advanced technology. This thrilling experience is guaranteed to put teamwork skills into action and bring everyone closer together!
Following that, both teams must construct their own individual drone obstacle courses for the other team to traverse. After all obstacles have been built, wings will take flight and each squad will compete to manoeuvre its drone through the opposing course in record time! Once completed, the quickest times of each team shall be noted.
Make your next corporate team building event in Singapore one to remember by taking part in the thrilling Drone Racing Challenge! This fun and interactive game is best held outside, but can also be enjoyed indoors at a venue that provides ample space with high ceilings. Don't miss out on this unique opportunity for you and your colleagues to bond while having an exhilarating experience.
14) Music Video Challenge
The Music Video Challenge is the perfect way to nurture communication skills while having fun! Work with your team mates to craft a script, skilfully shoot footage and professionally edit the video. By taking part in this creative challenge, you'll be producing an unforgettable music video! This activity can be personalised with your company's objectives and values, making the video concept complement them perfectly.
15) Dragon Boat
Are you and your team up for the challenge? Then try dragon boating! This thrilling, yet rewarding activity is a great way to build camaraderie while testing everyone's determination, communication skills and endurance. Though it involves physical exertion, you'll also get to soak in some vitamin D as well since it's held outdoors – what could be better?
Rally behind your team and work together in concert to steer your race boat with synchronised paddles, increasing the speed of the vessel as you make a beeline for the finish line. Not only is this an incredible bonding experience but it's also great exercise – making it doubly beneficial!
16) Giant Beer Pong
Take team-building to the next level with an innovative twist on beer pong – a game that utilises giant "beer cups" and soccer ball sized "ping-pong balls"! Each participant begins by standing behind their triangular stack of six colossal mugs. Get ready for a fun and engaging atmosphere as you challenge your peers!
In turns, each team will toss a ball in an attempt to make it into their rival's stack of oversized beer cups. If they manage to hit any cup, that specific cup is removed from the table. The goal is simple: knock as many cups off the board as possible and come out victorious!
17) Paintball
Paintballing is an exhilarating and adrenaline-pumping team activity that allows participants from different teams to come together, shoot paintballs at one another, and complete varied missions. It's action-packed fun for all ages — but perhaps not suited for the faint of heart!
If you're searching for an adventurous activity with a bit of pain, paintball is your best bet; however, if you prefer something more low-impact and without the bruises that come from paint pellets hitting your body, laser tag in Singapore should be considered as one of your team building activities!
18) Wine Appreciation Workshop
Are you curious to learn the nuances of Pinot Noir or Merlot? Do you want to understand how a wine bottle's label can tell its origin story? If so, join us for our Wine Appreciation Workshop and experience an enjoyable team building activity as we explore the basics of wine tasting. Plus, gain valuable knowledge that will help impress your boss during corporate events!
19) PoundFit
Get ready to experience an exhilarating fitness class that combines the power of drumming with lively music. Inspired by Yoga and Pilates, these workouts will include invigorating cardio exercises, conditioning moves, and strength training drills – all designed to give you a workout like no other!
When you participate in PoundFit, each person is equipped with a pair of drumsticks; so while your body moves to the beat and rhythm of the soundtrack, your sticks will be tapping along. This high-energy workout creates an entertaining atmosphere that encourages team building and collaboration – making it perfect for any corporate event or gathering in Singapore!
20) Soap Making Workshop
Ready to discover the art of soap-making? Join us for a Soap Making team building workshop, and create your own personalised bar with natural materials such as essential oils, herbs and exfoliants. Unleash your creativity alongside colleagues while constructing something you can be proud of!
Not only are these handmade soaps perfect for gifting, but you can also use your newfound skills to craft corporate presents for company events such as dinner and dance parties! It's an ideal team-building activity that will be sure to impress.
21) Flower Arrangement Workshop
Have you ever been awestruck at the beauty of a florist-created bouquet? You too can learn to apply fundamental principles and select different flower varieties, colors and sizes in order to assemble your own stunning floral arrangement! Whether it be for an acquaintance or someone special, nothing says 'I care' like a handmade gift from the heart.
Our flower arrangement workshop allows you to not only gain new skills but also strengthens team bonding. Discovering the possibilities of creating unique arrangements with your colleagues instantly sparks creativity and brings everyone closer together.
22) Human Foosball
Get ready to experience Foosball like never before, with a full-scale version of your favorite game. Contestants are placed inside the mammoth foosball set and interact with one another through poles that only allow side-to-side motion – just like their plastic counterparts!
Players must work together as a team to fire shots into the goal while simultaneously defending against the opposition's advances. It's an exhilarating battle for victory unlike any other form of competitive play!
23) Game Show Challenge
Are you looking for a unique, yet cost-effective way to bring your colleagues together? The Game Show Challenge is the perfect team building activity that pits teams against one another in all sorts of trivia challenges. Whether it be an office boardroom, conference room or restaurant; participants will surely have fun with lots of laughter and cheers!
24) Video Workshop
Through Video Workshop, teams must band together and craft an original short video which entails every step of the production cycle—from storyboarding to directing, filming, performing and post-editing. This team building activity can be tailored for your organization's requirements with different themes for the videos being made.
Using your company's core values is a terrific way to craft the video. Additionally, if you and your group are coming together for a birthday celebration, why not make it extra special by creating an exceptional message of congratulations and festivity specifically tailored towards the person being celebrated?
Our facilitators will give you the instruction and support needed to film and edit your video, making for an enjoyable team bonding experience with a unique outcome. At the end of this adventure, you'll get to take home an amazing self-made video that not only brings everyone closer together but also teaches all participants new techniques in cinematography and editing!
25) Treasure Hunt Challenge
Love solving mysteries? Try a thrilling map-based fun team building event in Singapore for an unforgettable experience. You and your colleagues will work together to complete the various puzzles, tasks, and clues along the way—all while strengthening teamwork and camaraderie! Solving this fun Treasure Hunt is sure to be an enjoyable challenge that you won't soon forget.
Put your team's problem-solving, communication and collaboration to the ultimate test as they assemble all collected items while deciphering clues in order to win the grand finale – make sure no one gets left behind! This exciting group activity will surely bring you closer together.
26) Puzzle Mania
When you contemplate team building activities, puzzles are likely one of the first ideas that come to mind! In Puzzle Mania, every team is given their own puzzle with only a few pieces in hand. The rest of the necessary components must be discovered throughout the room as they compete against other groups for theirs.
If your squad loves problem-solving and deciphering riddles, this team-building activity is the perfect pastime for you all! The task requires members of each team to identify which pieces belong in their individual puzzles while scavenging through the other's pile. An affordable way to strengthen bonds with coworkers, no doubt!
27) Music Jamming
Are you and your colleagues passionate about music? Then consider Music Jamming as a fun team bonding experience! Together, discover how to strum the ukulele or beat the drums with one another until you're able to craft and perform a unique performance piece that everyone can enjoy.
Even if you don't have any previous musical experience, no worries! Our trained facilitators will help guide all participants so that they can learn the basics of playing a particular instrument. This is one of the most creative team building exercises and an opportunity to create something beautiful with your colleagues!
28) Charades Challenge
A charades challenge is an interactive game that encourages teams to use creative thinking, collaboration, and communication in order to guess the word or phrase being acted out. It can be modified for team sizes large or small, and it's a fun way to build relationships and strengthen teamwork.
29) Team Olympics
A team Olympics can be a fun way to get everyone in the office together for some healthy competition! Teams can compete in a range of activities such as relay races, obstacle courses, or even virtual challenges. This is sure to bring out everyone's competitive spirit while also fostering collaboration and problem-solving skills.
30) Team Trivia Night Challenge
Team Trivia Night is the perfect way to bring everyone together and have a fun time! This team building exercise encourages collaboration, problem solving, communication and creativity amongst your colleagues. With a wide range of topics to choose from, you can customise the questions and activities to suit your team's interests.
31) Photography Challenge
Photography Challenge is the perfect way to bring out everyone's creativity and technical skills. In this team building activity, teams are given cameras and instructed to take pictures of various objects around them. Each team then has a set amount of time to review their photos and create a final product that expresses their interpretation of the challenge. Not only does this exercise foster problem-solving and communication skills, but it also encourages creativity and technical knowledge.
32) Human Knot Challenge
The Human Knot Challenge is an exciting team building activity that encourages communication, problem-solving, and collaboration! In this task, each team is given a rope or string and must work together to tie themselves into a single knot without letting go of their hands. The goal is to untangle the knot as quickly as possible, making sure that everyone's hands remain connected. It requires creative strategic thinking and teamwork, creating a strong bond between team members.
Team Building Activities Singapore
No matter what type of team building activities you choose to do in Singapore, they can be a great way to bond with colleagues and build trust.
From giant board games to creative workshops in Singapore, there are plenty of fun ways to bring your team together while still having an unforgettable experience. If virtual events suit better for your needs – no problem!
There's something for everyone from game shows challenges to soap making workshops or even drone racing challenge. What's more, these activities are not limited to just team building. They can be used as activities for a birthday celebration in Singapore too!
With so many options available, it's easy to find the perfect activity that will help strengthen relationships between employees and create lasting memories!
Interested in related articles? Do check out the links below!
Frequently Asked Questions (FAQ)
If you have any questions about team building activities in Singapore, you can refer to the frequently asked questions (FAQ) about the Best Team Building Activities in Singapore below:
Additional Useful Articles
If you are looking for other useful guides and articles about Team Building Activities in Singapore, check them out below: