Tuition Centre Singapore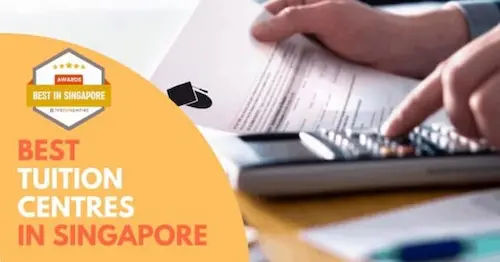 Navigating through the educational landscape in Singapore can often be a challenging endeavor.
The best tuition centres in Singapore include Humanities Hub, Jai Learning Hub, The Learning Board, Aspire Thinking Learning Centre, and AGrader Learning Centre.
When selecting a tuition center in Singapore, take into account factors like credentials, location, schedule, pricing, and reputation.
In Singapore, tuition centers specialize in providing personalized academic assistance, enhancing students' comprehension and performance across multiple subjects.
Whether you're seeking assistance in Math, Science, English or any other subject, you're sure to find a tuition centre that perfectly caters to your academic needs.
Key Consideration Factors
Credentials: When choosing a tuition centre, it is important to consider the credentials of the teachers. The teachers should have a good educational background and be experienced in teaching the subject that you or your child needs help with. They should also be able to provide good references from previous students or parents. This centre helps children achieve education with their quality teaching service. Let the children have their own fun learning experiences not focuses solely on lessons that make the kids bored and uninterested.
Location: Another important consideration is the location of the tuition centre. It should be convenient for you or your child to get to and from the lessons. It is also important to make sure that the area around the tuition centre is safe and clean. Some also have their own lecture theatre, so it won't be a hassle to have regular weekly lessons.
Schedule: The schedule of the lessons should also be considered when choosing a tuition centre. The lessons should be at a time that is convenient for you or your child. They should also be at a frequency that is suitable for your needs. For example, if you need help preparing for an exam, you will need more frequent lessons than if you just need help with homework.
Cost: Of course, the cost of the lessons is also an important consideration when choosing a tuition centre. The fees should be reasonable and affordable for you or your family. It is also important to make sure that there are no hidden costs associated with the lessons.
Reputation: Finally, it is important to consider the reputation of the tuition centre before making a decision. You can ask around for recommendations from friends, family, or other parents. You can also read online reviews to get an idea of what other people think about the centre.
Best Tuition Centre Singapore
1. Humanities Hub
Over the last decade, Humanities Hub has helped 2,000 students achieve more than 1,000 distinctions. They are pioneers in the tuition industry for setting up a centre that is dedicated to teaching ONLY Humanities and Language subjects. Since 2012, they have been a one-stop tuition centre for students who take Economics, History and General Paper at Junior College levels and English, Social Studies, History, and Geography (both Pure and Elective in Combined Humanities), at Upper Secondary levels. They are registered with the Ministry of Education under their Private School Act and in accordance with statutory requirements and regulations.
Humanities Hub is centrally located at The Adelphi, next to City Hall MRT Station in the civic district, directly behind National Gallery; and our spacious and interactive premises are designed to be conducive to learning. Humanities Hub tutors have groomed government scholars and top A Level and O Level students in their respective subjects. Their track record in producing top Humanities students in Singapore is a testament to their effective teaching methods. More importantly, Humanities Hub tutors are not just results-oriented, but they see the importance of imparting critical thinking skills that students can use for the rest of their lives beyond the classroom.
Key Differentiators
Pioneers in Humanities tuition in Singapore.
Centrally located in the civic district.
Have highly experienced tutors with an average of 10 years teaching experience.
Clients Testimonial
Knowing that 6 months is a short time, Mr Tan relentlessly gave Marcus extra test parts to practise and patiently goes over the extra papers with him during his own break time between lessons. It was due to his dedication and selflessness that Marcus is able to achieve a distinction (A2) for his 'O' Levels.

Hence, we would like to congratulate Humanities Hub's success for its ability to achieve such drastic improvement. If bringing a B3 or B4 to a distinction is a walk in the park, bringing an E8 to A2 must felt like scaling Everest. Again, our heartfelt gratitude to Mr Tan and Humanities Hub.

Parent of Marcus Teo
Pierce Secondary
2. Jai Learning Hub
Mdm Devi started Jai Learning Hub in 2007 with a vision to help kids excel in Tamil while also learning to enjoy the language. Today, with a team of passionate, qualified and like-minded full-time tutors, Jai Learning Hub is positively impacting countless students. Their Motto is "WE PROMISE YOUR EXCELLENCE" and that drives them to only provide the best and more for their students.
Key Differentiators
Unlike other tuition centres, Jai Learning Hub is not results-driven such that emphasis is only placed on spoon-feeding information and practicing aimlessly. The teachers effectively incorporate Tamil into the daily lives of their students through our innovative teaching methods and activities. This helps students actually develop an interest in the subject and excel in it.
Have a personalised portfolio for every student. Teachers will identify each student's strengths and weaknesses while constantly updating parents and students on improvements made/to be made after each session.
Focus on innovative teaching methods rather than establishing an old-school classroom environment. Jai Learning Hub believes in cultivating a purpose in learning through enhancing students' creativity and confidence in Tamil. Using this holistic approach, students are able to excel not only in Tamil but also in other academic and life goals.
Client Testimonial
My daughter is going to receive Edusave Good Progress Award. This would not have been possible without Ms Devi and other teachers' support and encouragement for her Tamil too. Through their guidance and encouragement, my daughter has improved and shown more interest in Tamil. I could say more about the teachers, activities, etc.

But in short, I recommend Jai Learning Hub to all of my friends

Sheila Gomez
3. The Learning Board
The Learning Board specialises in English, Maths, and Science subjects from primary school students to secondary school levels. They motivate and guide students towards attaining their A grades by using effective strategies. Students achieve higher results and lasting improvements with the help of the Triple Star core system: SMART Sheets, capable teachers and positive reassurance.
​The Learning Board bases their teaching on a blend of creative materials and engaging techniques. This leads to a learning process where students can learn and improve at their own pace without the "grind" feeling. Students feel empowered as they gain mastery of the subject and become motivated to advance.
Key Differentiators
Right Curriculum: The Learning Board develops MOE-compliant materials and SMART Sheets to help students quickly understand and remember new concepts. Each SMART Sheet presents one topic in a single sheet of A4 paper.
Right Support: The Learning Board's teachers are approachable. They help students feel comfortable asking questions and seeking guidance. Class size is maintained at a small number to ensure each student receives adequate attention from their teachers.
Right Attitude: The Learning Board sees the way to develop the best in a student is through appreciation and encouragement. This motivation-based teaching method delivers a holistic approach that leaves a long-lasting impact on student improvement.
Client Testimonial
I was bad at English and did not know how to differentiate rules and concepts. The Learning Board helped me perform greater in my Paper 1 & 2 and improve my English score from B to A.
4. Aspire Thinking Learning Centre
Aspire Thinking Learning Centre, founded by Terence in 2018, has grown from humble beginnings of one-to-one tutoring to a thriving educational hub in Bishan. With a specialized team of experienced tutors and a cutting-edge learning management system, they ensure that no student is left behind.
Their vision is to create an environment where students not only learn what they need but also feel good doing it. This is achieved through the following methods:
Identifying key strengths and weaknesses
Addressing weaknesses with relevant concepts and questions
Fast and easy learning based on school papers and Ten-Year Series
Micro-tests for concept understanding
After-action reviews for progress monitoring and lesson planning
Patient and kind approach, catering to individual learning styles
In-house learning management system for progress tracking and review
ICF-Certified coaching sessions for motivation and professional development
Aspire Thinking Learning Centre continues to innovate and empower students to achieve excellence in academics and beyond.
Subjects Taught
Upper Primary Science
Lower Sec Science
N or O Levels Physics, Chemistry, Biology
A Levels Physics
Key Differentiators
Small class size of max 5 (average of 3-4 students)
Lesson plans personalised to address key weaknesses
Micro-tests and prompts to make sure no student is left behind
Worksheets with questions modelled from school papers
Conducive and friendly environment
Client Testimonial
I have been attending for sec 4 chem & phy for half a year and improved from a c6 to an a2. I also understand the topics a lot better now. Mr Terence provides examples and clear explanations on various topics and is a fun and easy going teacher, which makes lessons less boring and more enjoyable

Julia – St. Margaret's School (Secondary)
5. AGrader Learning Centre
Established in 2013, AGrader Learning Centre is one of the most comprehensive tuition centres chains in Singapore. It offers high-quality tuition & enrichment programmes in English, Mathematics, Science classes, and Creative Writing for Pre-primary, Primary, and Secondary Levels across over 17 convenient locations islandwide in Singapore.
Each class size is limited to 12 students.
To date, AGrader has impacted over 20,000 students with an over 83.4% improvement rate (without pre-selecting students). Check out their hundreds of reviews at https://www.agrader.sg/reviews
Along with regular weekly lessons, AGrader also provides the proprietary EverLoop Improvement System, where students have access to extra worksheets, comprehensive learning videos & can attend as many extra revision sessions as required (in-person or from home) to revise and improve. On top of that, complimentary with all enrolments, students have unlimited access to extra learning resources of up to 3 previous levels (e.g. P6 student receives everything from P3/P4/P5 too) to help them revise and improve even more. This includes everything from worksheets, exam-oriented questions and learning videos!
Key Differentiators
Complimentary after-class EverLoop Revision System on top of weekly lessons (only tuition centre chain in the country to have it)
Access to learning resources of up to 3 previous levels
17 convenient locations islandwide
Client Testimonial
Jayden has been with AGrader since March 2021. From this period of months, he has shown tremendous results in his latest CA2 results with the help of the dedicated teachers and materials; also especially he tried out using EverLoop Improvement System in his own time at home in this early August.

NEW SIAW HOON (STUDENT'S PARENT)
6. Jφss Sticks Tuition Centre
The spiritual home (since 2007) of one of Singapore's original Super Tutors, Miss Loi's Temple aka Joss Sticks Tuition Centre (located a pebble's throw from Novena MRT) offers the ways of the enlightened to those with the poorest of poor Math grades, so that they may be cleansed of their low confidence and careless mistakes, and attain their O & A Level Mathematical Salvation. They are certainly the curriculum specialists!
Despite its name, there is nothing religious about "Joss Sticks" and "Miss Loi's Temple". Joss Sticks actually refers to Miss Loi's challenging set of exam paper questions. A Jφss Sticks Session is then, quite simply, an intensive Maths group tuition class conducted by the Venerable Miss Loi. Riding on a traditional Chinese saying which loosely translates to "Never burn joss sticks when all is well, but hug Buddha's foot when in distress", Miss Loi will be your guiding light towards good Math grades.
Key Differentiators
Miss Loi is one of the original 5 "Super Tutors" – this term was mentioned for the first time on the front page of The Sunday Times on 15 June 2008. Miss Loi will celebrate her 30th year as a tutor in 2021.
A customised learning programme that's tailored to the needs of individual students is available.
Doesn't charge any registration or material fees upon enrolment.
Client Testimonial
Miss Loi is an amazing teacher and she really cares. She will continuously challenge and test your concepts until you fully understand them. My daughter went to her with scores of E8 & F9 initially and under Miss Loi's tutelage, she scored A1s during her O levels. She now likes maths so much that she is considering to study maths at university in the future. We are so grateful to her!

Parent
7. Miracle Math Tuition Centre
Miracle Math Tuition Centre (registered with MOE) offers premium small group Maths Tuition at Bedok. Since 2007, Miracle Math tutors have helped students to be successful, both in academic and in life. On average, maths students improved 2 grades or more within 6 to 18 months' time with them. As long as the student is willing to cooperate with the teachers, it is impossible not to improve with Miracle Math!
Key Differentiators
Endeavours to instil the joy of learning in every student to help them be successful, both in academics and in life.
Personalised education that is highly interactive with the teacher and among the students.
Premium small group tuition.
Client Testimonial
I joined in Sec 2, and I can thank Miracle Math Tuition for my A1 streak. I have always struggled to find interest in math due to its tedious equations and uninteresting formulas. With Miracle Math's help, I am able to find motivation to practise, as well as revise my math, which has helped me maintain good grades. The classes are small so it's easier to make sure we all engage in class discussions, and the concepts taught are very clear-cut. The teacher ensures that we are all paying attention and the materials taught will be very useful during exams. In 2 hours you will be able to learn a lot, which is what made we enjoy classes every week. Please consider this tuition centre if you want to see quick improvements in math!

Sabrina
8. Math Note
The Math Note learning centre was established by an ex-school teacher with a mission in mind: to help students who have difficulty in Math to excel and gain confidence in the subject. Math Note provides quality and structured lessons to help students to gain confidence in learning Mathematics. More than 90% of their graduating students received an A/B in their final examination every year. In addition, Math Note's curriculum is always up-to-date and in line with the latest MOE syllabus.
With almost 15 years of industry experience and having taught and interacted with over 700 students, Math Note are able to propel your child to excellence in Mathematics with rich experience and innovative teaching techniques.
Key Differentiators
Tutors are nurturing and has an extensive mathematic background to help your child understand the concept as evident in the good results that our students receive every year.
Create a personalised experience tailored to your child's learning style and in line with the latest MOE syllabus
Tutors give your child the one-on-one attention that they need to succeed.
9. Yes Tuition Agency
Established in 2006, Yes Tuition Agency is a trusted provider of qualified and experience tutors for students who need a helping hand in their studies. Started with 100 tutors in 2006, it has grown to a database of over 20,000 tutors in 2020 covering the entire area of Singapore. Their database of tutors consists of undergraduates, graduates, former school teachers, and full-time professionals.
Yes Tuition are a group of educators that are serious and committed to your child's education. They strive to improve the user experience between the tutor, student, and parent. Their primary goal is to create a trusted agency to facilitate the match between student and tutor using their own proprietary system, and they remain committed to providing you the ultimate experience.
The team believes every student is different and each tutor will be tailor matched. Their years of experience in the industry and extensive network enables them to access each students' weakness and thereby recommend you the right tutor.
Key Differentiators
20000 teachers profile across Singapore
Fast response and dedicate customer service
Largest MOE school teachers network
Client Testimonial
When I first thought of getting Yes Tuition's services, I thought they would be very expensive. But their tutor rates are very affordable and reasonable. Now my kid is improving in his grade and I don't have to worry about too much. The founder Ken is very humble and he assigned the right consultant to take care of my requirements

Wang Jon Kiak
10. Best Physics Tuition
Best Physics Tuition Centre is an education centre that focuses exclusively on Physics tuition for A-level, O-level and IP students. It was founded by Mr Tony Chee, an ex-MOE school teacher with probably the most established credentials in the area of Physics. He obtained his First Class Honours degree from United Kingdom and has won several MOE teaching awards. The centre offers unique programmes which have helped numerous students regained their confidence in Physics and scored distinctions at their national examinations.
Key Differentiators
Classes are taught by Mr Tony Chee, featured by The Straits Times as a top "Super Tutor".
Highly qualified tutor: Former MOE and NIE Physics lecturer, PSC government scholar with a 1st class Honors in Physics and an author of Physics guidebooks and Ten-Year-Series.
Specially crafted lessons to ace exams and personalised support beyond classroom lessons.
Client Testimonial
Mr Chee has taught me Physics since Secondary 3. Back in Secondary 3, I was very weak in Physics and hated it as it seemed so hard to grasp. Ever since he taught me, my Physics started to improve. Every week, I would look forward to his lessons as they were informative and enjoyable. Even in JC, concepts that seemed hard to comprehend was made easy due to his clarity of teaching and knowledge of the subject. He also understands his students very well and gives them the required support they need. Mr Chee is a very nice and good teacher and anyone should go to if they are weak in Physics. I will never forget him as a teacher and will miss his lessons. I truly appreciate his patience towards me during the 4 years of teaching me.

Yang Ying Tay
11. EduFirst
EduFirst Learning Centre is an award-winning tuition and student care centre with 12 branches island-wide. They have been awarded "Best Enrichment and Learning Centres" for 4 consecutive years by Parent's World Magazine. In addition, we have been rated as one of the top 3 tuition centres by threebestrated.sg
They offer tuition services for English, Mathematics Chinese and Science from Pre-Primary, Primary up to Secondary 4 O level students. Their student care services are catered to primary school children.
Key Differentiators
Offer a wide variety of primary and secondary subjects
Use of proprietary materials and worksheets to conduct our lessons
Small group size of just between 4-8 students per session
Client Testimonials
Was looking for an online revision Math programme for P5 during the PSLE marking week and chanced upon EduFirst. Showed my son and he was very keen. Very prompt follow up by their consultant Fang Ting on the programme curriculum, schedule, admin matters and fees. After the programme ended, my son commented that usually, he finds Math lessons take very long to end or are dry. However, time passed very quickly for this revision programme. He looked forward to each lesson. Teacher Erica was very patient, engaging and able to. Explain the Math problem sums and steps in a very clear and concise manner. It also helped that she colour-coded her solutions. A big thank you to Teacher Erica for your engaging lessons and Fang Ting for answering our questions promptly.

Parent
12. EduZ Tuition
Established in 2010, EduZ Tuition employs a specialised learning model created by ex-school tutors. Specialised teaching materials will be provided to students. With branches around Singapore as well as live-streamed online lessons, students get to enjoy the ease of convenience from the interactive and quality lessons.
Key Differentiators
No registration and material fee
Special teaching material provided
5 mins walk from MRT stations
Small class size
Livestreamed online & centre based lessons both available
Client Testimonial
I attended maths and science lessons throughout my secondary and junior college years. I am really thankful for my two tutors, Mr Dave and Mr Jonathan, for patiently guiding me throughout the journey. They clarified my doubts even after classes and went the extra mile to ensure that I am doing well in school. I scored As for maths, chemistry and physics for A Level 2018.

Qiaoyi, NYJC Student (2018)
13. Ignite Tuition Centre
Ignite is a tight-knit community of teachers and students who love learning and love excelling the process. The tuition centre uses innovative teaching methods to ensure students love the learning process, combined with top-quality teachers, teaching assistants and curated learning materials to drive their performance ahead of their peers.
Key Differentiators
No Deposit Policy
Ultra-redefined curriculum learning structures with premium notes and worksheets
Personalised learning reports for students
Client Testimonial
Been there after viewing multiple recommendations on Facebook and I was surprised with the precautionary measures they have in place in light of the current situation.

On top of that, the materials used are good and I love the learning environment. Heard that some of their master tutor classes for the academic year 2021 is already FULL! Luckily, I got a seat for 3 of my children! Can't wait to start this November! 🙂

Parent
14. AO Studies Tuition Centre
AO Studies, as its name suggests, is a tuition centre that specializes in 'O' and 'A' Level Education. The tuition centre was established in 2012. Since then, it has been committed to going the extra mile to ensure that your child receives a quality education. The tuition centre also uses a tested and proven methodology that has helped hundreds of students ace their examinations. Importantly, AO Studies makes sure that class sizes are kept small so that each student receives adequate attention during each lesson.
Furthermore, the centre assures parents that all of their teachers are high-quality educators with a vast amount of teaching experience in their respective subject area. These teachers are also readily available and provide free consultation sessions to all their students. The passion that AO Studies shows is also evident in the little things that they do for their students. For example, a gigantic bear accompanies math students for stress relief and hot towels are provided for students to freshen up. In addition, birthday cakes are given to students on their birthdays. Free foolscap, snacks, and drinks are also provided, and the centre uses a reward-based learning system that is popular among its students.
Special learning tools such as special name card-sized formula cards, full syllabus intense revision, and mock exams, are also part of the centre's curriculum. Clearly, at AO studies, they take both education and fun seriously. Furthermore, all of these come with no admin fee, withdrawal fee, or registration fees!
Key Differentiators
1. Individualised tuition in a classroom environment (we don't continue until everyone understands)
2. Free snacks/drinks/wifi/writing pad and charging docks
3. No admin fee/registration fee/deposits/withdrawal period notice
Client's Testimonial
I joined Chu Wei's tuition as a private candidate through a friend's recommendation, and to be honest I was pretty pessimistic about Math at first as it was my second attempt at the A levels. However, Chu Wei proved me wrong. His nightmarish and infuriating tutorials exposed me to a lot more different types of questions than normal school papers have and that helped to build my confidence when doing math. He stayed back after class to clear my doubts, replied to my bombarding texts, answered my questions with patience and most importantly he made sure that I understood.

He even went out of his way to help me with my university application, giving me guidance on the courses that I want to apply to. He is a very driven teacher and a friend who will encourage and motivate you, even though sometimes he can come off a bit harsh and his honest advice may be unpleasant to hear, but rest assured he means well. And you'll get a slice of cake on your bday!!! Thank you, Chu Wei 🙂

Student
15. Tutor Suzanne
Tutor Suzanne is a highly sought-after Math and Science specialist dedicated to teaching primary and secondary school students. She coaches more than 100 students yearly under her and has gained great popularity among parents and students in Jurong West.
Tutor Suzanne has developed a tried-and-tested structured programme that breaks down complicated chunks of concepts into simply digestible bits for students to understand easily. In addition, she believes that a solid set of materials can make studying Math and Science doubly effective and efficient for her students. Students get access to top-notch learning materials, consisting of cheat sheets, regular checkpoint quizzes, revision packages and mock exams, that help them to accelerate their learning.
The support extends even outside class, students get unlimited consultations and digital access to all recorded lessons to help them review their weak topics. They can contact Tutor Suzanne directly for help in their school work or self-revision, learning does not stop after class!
Key Differentiators
Highly sought-after tutor
Top-Notch materials
Unlimited free consultations outside class
Client Testimonial
"Tutor Suzanne is an amazing teacher, she explains very well and has everything planned very very well! I really like her notes and worksheets they are very helpful. Thank you, teacher Suzanne for helping my daughter! Really appreciate your efforts."

Parent
16. Irwin's Study
Irwin's Study is a unique tuition centre specialising in General Paper (GP) & English tuition. Founded in 2009 by Irwin See, who is a former MOE teacher and holds a Master's degree from Oxford University (with Distinction), Irwin's Study has helped more than 1,000 students improve their academic grades for A-levels, O-levels and the Integrated Programme (IP) and fall in love with the English language at the same time. In 2018, The Seed Initiative was established as the social arm of Irwin's Study to provide funding and mentoring for social projects that aim to make a positive difference in our world and has supported many meaningful initiatives to date. Highly recommended by parents and students alike, seats for classes in Irwin's Study are usually filled up in the first few months every year.
Key Differentiators
A specialised focus on English & GP tuition
Classes taught by former MOE teachers with years of valuable teaching experience
Regularly featured on TV, radio and social media platforms for insights on education
Client's Testimonial
Mr Irwin is an amazing person who has great passion and exuberance for teaching, an ironically rare trait in teachers nowadays. Above all, his kindness, patience and good sense of humour are what I truly admire as they make studying GP more enjoyable. Every week, I look forward to attending his lessons and there is never a day where I walk out of Irwin's Study without feeling that I've learned something new about the world.

Janice Chan, Student
17. Our Learning Loft
Our Learning Loft is a specialist in small group classes, providing Primary & Secondary (IP) programmes curated for children to enjoy and excel in their schoolwork and examinations!
Leveraging their curriculum that is designed to appreciate concepts with ease, their team of highly experienced teachers ensures that children are in good hands. Their curriculum is catered specially for RGPS, ACS, MGS, NYPS, HCI, NYGH, RI, RGS and many more, with highly relevant class content and pace.
They also provide high quality notes by qualified teachers which includes real world context problems to value-add students' understanding.
Our Learning Loft's caring teachers utilise dynamic teaching methods to help students stay ahead. Their teaching styles are also very popular with students.
Key Differentiators
Small Group Class
Proven to Succeed Pedagogy
Curated Superior Class Materials
Client Testimonial
Every single lesson was very well paced, clearly presented, straight to the point and easy to comprehend. I especially love how my Mathematics teacher related the lessons to real-life examples. That made every lesson logical. The entire class understood and appreciated the purpose for learning Mathematics! Hands down the BEST tuition experience I've ever had."

Sonia, NYGH
18. MyMasterclass
My Masterclass's speciality lies in Math & Science curriculum for Secondary, IP and Junior College students. Their methodology – Critical Thinking, Critical Learning brings students beyond rote memorisation and explains to the child why concepts are as such for them to apply to questions.
You will find that the tutors at My Masterclass are the subject matter experts in terms of teaching experience. Each of them is an expert in their own subjects. From PhD holders to full-time tutors with years of experience, our tutors are the reason why My Masterclass students are highly engaged in class and our tutors will stretch your child's learning potential in school.
There is no fixed learning journey with My Masterclass. Teachers will get to know your child's school sequence and pace before crafting a customised learning plan based on individual needs. Each set of materials comes with notes, lesson checkpoints and worksheets with varying difficulties. Learning doesn't stop at the centre, all students are granted access to My Masterclass's online learning platform with additional videos and revision materials prepared by their tutors.
Key Differentiators
Specialises in Math and Science
Emphasises Critical Thinking
Subject Matter Experts
Client Testimonial
C5 to A1 for Science.

Thank you for helping to improve my C5 Science to a current distinction grade- A1. It has helped with my confidence in the subject. The lessons are taught in line with the school syllabus which is really useful.

Dillion, Catholic High School (Sec 3)
19. Happy Tutors Learning Centre
As a young company that has been in the education industry since 2013, they aim to provide quality education services to students through their highly customised academic programmes tailored to each individual. They provide a variety of subjects catered to the different academic levels. As a small group tuition centre, they ensure that the contents taught are simplified and adhered to the MOE syllabus. They also aim to build character and confidence in students to motivate them to perform in learning, doing so ensures that students would develop the necessary skill sets to succeed beyond their academics.
Key Differentiators
Provide personalised academic materials for their students.
Utilise high-tech facilities such as digital smart boards and an efficient AV system to deliver their lessons.
Their team of dedicated and experienced tutors will ensure that we deliver quality lessons to our students.
Client's Testimonial
Classes are conducted in small groups, catering to the needs of every student. With supportive and experienced tutors, I was able to try out many different questions. They also collected many interesting questions and were willing to share their pool of questions with us

Xu Yun Fan, student
20. WR!TERS @ WORK
At WR!TERS @ WORK, we believe the ability to write can be taught. Their goal is to empower children with the skills and confidence they need to excel at school and beyond. Established in 2012 by a group of edu-preneurs, WR!TERS @ WORK challenges traditional teaching methods with a structured and results-driven curriculum. Each of their writing courses is designed to make the learning journey enjoyable and help children achieve outstanding exam results.
Key Differentiators
WR!TERS @ WORK believes that achieving full marks is possible!
A results-driven curriculum empowers students to seek excellence in every composition examination.
WR!TERS @ WORK teachers use real-life scenarios to engage and inspire children's minds through discussion, dramatisation and visual aids.
Client Testimonial
I love how my W@W teachers always make the lessons engaging and enjoyable, making me fall in love with English. By taking note of my W@W teacher's advice and revising my W@W essays before exams, I successfully aced my English exams and achieved high scores of 25/30 for my Paper 1 essay exams! My sweetest success was achieving A1 for English at O-Levels and getting into Victoria JC!

Romaine Zu, Nan Hua High School, Achieved A1 for O-Level English
21. Ingel Soong
Ingel Soong's teaching methods are straightforward and easy to understand, allowing students to grasp information more readily.
He can apply principles from Physics, Chemistry, and Mathematics to real-world applications in order to enlighten his pupils. His courses are not only useful for academic development, but also for day-to-day usage.
Ingy is perfect for parents who want to provide their children with real-world abilities and education. Children who have knowledge at a young age are better equipped to make wise judgments as adults.
Key Differentiators
Practical and academic learning
Affordable rates
Client Testimonial
He goes for the extra mile to ensure that I fully understood the materials he have taught me. I am also able to whatsapp him my queries at any time. I would have done well for my examinations if my school teachers are as good as him.
22. Debbie's Learning Cove
Mrs Debbie Wong, the director of Debbie's Learning Cove, a math learning center for youngsters in need of extra math lessons, is a renowned mathematician with an extensive background in the field. Presiding over the classes is Mrs Debbie Wong herself, a well-known mathematician with an extensive knowledge base in the area.
Debbie Wong holds a bachelor's degree in mathematics from the University of Cambridge, a master's degree in mathematics from the University of Cambridge, and a postgraduate diploma in education from National Institute of Education, Nanyang Technological University. She attended university at the age of fourteen and earned her bachelor's degree in mathematics with honors at the age of eighteen.
Key Differentiators
In-person and online sessions available
Comfortable tuition centre
23. Seb Academy
The Seb Academy, which claims to be Singapore's best tuition institution for chemistry topics, has over 30 years of teaching expertise and is led by a passionate and inspiring chemist, Mr Lim.
The school can assist students studying O Level Chemistry and A Level Chemistry. And in terms of grades, Seb Academy's classes have produced a 3.4/4.0 class GPA and 96.6% A/B in the most recent chemistry examinations.
Seb Academy provides years of compiled chemistry notes, exam study packets, and difficult questionnaires to help its students understand the subject. These materials are also accessible 24/7 through Seb Academy's online student portal.
Key Differentiators
High average GPA and chemistry examination results
24/7 access to learning materials
Continuous weekly assessments
24. Apex Math Tuition
Apex Math Tuition is a company that offers superior mathematics teaching at the most reasonable costs. They also provide a math boot camp and a math tutoring session.
Mr. Au, the major tutor, is a full-time math teacher who specializes in teaching. You may rest confident that every student he teaches will acquire all there is to know about math under his care.
Key Differentiators
High-quality tuition services at affordable prices
Specialises in secondary school mathematics
Client Testimonial
Mr Au is a really wonderful teacher who is able to make complex problems seem easy. I joined at sec 4 around march with an A Math grade of d7.In less than 4 months ,I was third in class with a score of 71/80 for pp1 and 81/100 for pp2.This is due to the notes that Mr Au gives. The notes are all bite sized and easy to understand.Furthermore,the notes covered most of the types of questions that would be tested and was definitely a huge help in identifying the correct way to answer a question.Mr Au is also very patient and experienced.He paces himself to the students that he teaches.Mr Au teaches each student the topics that he/she is unsure of and roams around the class to check how the students are doing. With his guidance,I scored A1 for both e and a math.Thanks Mr Au for being such a great teacher!
25. Brain Matter
Brain Matter is one of the finest tutoring firms in Bishan. They give academic assistance, tutoring services, and other classroom activities.
They provide coaching for primary and secondary students, junior college students, and polytechnic students. They also give various tests and examinations. They limit their class size to not more than 5 students so that their teachers can provide personalized attention to individual students. Prompt feedback is also given to parents on the status of their child's progress.
Key Differentiators
Small Class Size
Feedback to parents
Client Testimonial
I love brain matter! Ms Phoebe has taught me throughout my secondary school life. She is very friendly and patient, and never failed to make me feel welcome. I was never afraid to ask her any question and she always went out of her way to help me when I am confused. She looks out for the students and genuinely cares for them. I was really bad at math but under Ms Phoebe's guidance, I managed to get my desired grades for Secondary 4 and I am always grateful to be in Brain Matter! The other teachers in the establishment are equally friendly, charismatic and exceptional. Best tuition centre ever 🙂
26. InGenius Library
InGenius Learning, a tuition centre founded in 2012 by Ms Haryani Jafaar and Mrs Lee Sue Lynn, is the next on our list.
InGenius Learning has a lot to offer both current and prospective students. One of the most accessible alternatives in Singapore is the Beauty World MRT, where InGenius Learning's tuition centre is located.
Aside from its location, InGenius Learning is a fantastic school since it offers outstanding classes. They provide primary English education, primary science education, basic math education, secondary math education, and DSA Academic Preparation Classes for High Ability Selection Test (HAST) prep.
Key Differentiators
Hands-on learning
Free trial classes
Suitable for primary and secondary students, and Junior College students
Client Testimonial
I spend a lot of time in this library when I did my undergrad and post grad studies. It has many books which were not available in other libraries. I did join as a corporate member for a few years too.
27. Edu Reach
Every child, according to Edu Reach, is unique and distinct from the rest. As a result, they make certain that their technique will fully utilize their students' talents. Furthermore, their tutors accomplish this aim while having fun and without forcing the youngster.
The center has a holistic approach in educating their pupils, concentrating on the mental well-being of each and every student. They first evaluate the kid and then develop an effective study plan or teaching method to aid them grasp the material. In order to monitor their youngster's development or performance, frequent evaluations are carried out.
Key Differentiators
Small classes
Professional and carefully selected tutors
Client Testimonial
My daughter enjoyed her time learning at Edureach. Always look forward for her class. Thank you edureach for making my daughter's learning experience a fruitful one. Had a nephew attended P6 class. Thank you to the teacher-in-charge and Mdm Sha who made extra generous time and effort to teach my nephew. From a timid child he has grown to become a confident student.
28. Stag Match Tuition Centre
Best of all, Stag Match is committed to training and delivering exceptional services. They are recognized for helping students improve their academic performance and attention. Best of all, Stag Match accepts students of various ages, from toddlers to adults. To this day, many people regard Stag Match for their honesty and outstanding customer service.
Key Differentiators
Science Centre Enrichment
Best Enrichment Experience 2015
Client Testimonial
Stag Match is a good tuition centre. The teachers put in efforts to teach the students well. They use Diagrams, PowerPoint slides and other mediums, which make us understand better. The teachers are also very professional.
29. The Economics Tutor by Kevin Hong
The Economics Tutor is ideal for individuals wanting to learn Economics. It offers tutoring services that are backed by years of expertise and real-life applications. Kevin Hong, the tutor in charge, is more than qualified to teach the subject. He wants to not only help his students pass their exams but also absorb the ideas that will serve them well throughout their lives.
One of the primary reasons for his success is the small class size, which allows him to give personalized instruction to each of his pupils. He also offers 24/7 consulting, allowing students to examine and learn at their own speed and schedule.
If you're interested, Mr. Hong offers a variety of classes that may be attended in a group or on your own: Mini lessons, which can accommodate 4 to 6 children, and Small classes, which is ideal for 8 to 12 children.
Key Differentiators
Highly experienced
No deposit required
Real life applications
30. eduKate
eduKate tutors are happy to report that they have helped students achieve IB, IP, IGCSE, and GCE O levels. This is owing to their dedication to being there for the students at all times.
In addition, eduKate's instructors come from a variety of educational and cultural backgrounds, but they all have the same aim in mind: to help students develop their intellectual potential. This alone is enough for us to include them on our list of Singapore top tuition centers.
eduKate also offers small group sessions to ensure that students feel at ease. All of eduKate's instructors provide 24/7 help with exam preparation, so students may learn well beyond the classroom walls.
Key Differentiators
Passionate tutors
Classes in small groups
Varied teaching strategies
Client Testimonial
They are very good with two decades of tutoring. Recommended by a family friend, they got distinctions after attending a lesson here. For me, I failed before attending, then I passed and went on to a solid A* in IGCSE for Extended Mathematics. Give them a call. They are recommended by schools.
31. Geno House Tuition & Enrichment Centre
Geno House believes that every student can improve his or her science skills by learning methodically. They developed the S.O.A.R approach, which is a Study and Solving Approach for learning logically. They also create their own assessment questions!
Learning is pleasurable when it's engaging and exciting. Geno House has a staff of committed experts that encourages hands-on activities and interactions among students for support and new discoveries.
Key Differentiators
Unique methodology in teaching
Dedicated tutors
32. Genius Farm
Genius Farm knows that each youngster learns differently. They have created their lessons with this in mind, which is why their pupils learn more than typical children.
They also provide small classes, which ensure that every kid receives proper attention. You may feel confident that your youngster will learn lots at Genius Farm.
Key Differentiators
Individualised student plan
Qualified and experienced teachers
Client Testimonial
Highly recommended!!! Teachers are really patience and professional. I am able to tell that the teachers are passionate. My girl really showed very good results after entering into Genius farm. Indeed grooming geniuses.
33. MaxiMind Eduhub
The MaxiMind Eduhub is a well-known learning location for its outstanding teaching atmosphere. They also have skilled instructors and a curriculum to match their high standards.
MaxiMind's methodology distinguishes out from the rest, as they encourage critical thinking over time. Instead of memorisation, they advocate for learning through induction. Give your youngster a chance to learn rather than just memorize things at MaxiMind.
Key Differentiators
Emphasises derivation over memorisation
Fosters critical thinking
Client Testimonial
Came across Maximind Eduhub when I was sourcing for additional help for my girl to address her challenges towards her Science and Math subjects. When I went in, I was welcomed by an extremely knowledgeable, nice and friendly front desk staff, Jennie, who chatted with me patiently to get a good sensing of my girl's needs. She was able to recommend some available classes and was not pushy as I told her that I was looking around and walking down the tuition centres to make enquiries. I decided to let my girl try Science first. Thanks a lot Teacher Beena for allaying my girl's resistance and disinterest towards the subject. She looks forward to her Friday classes. On another day, I went down to check for availability of Math classes and met her present Math tutor, Teacher Flora. Her helpfulness and proactiveness in checking with me my girl's level of competency in Math put my heart at great ease . This is one concerned teacher who tries to match the class competency with the approaches used. Thank you, Teacher Flora for helping my girl to overcome her misconceptions and build up her confidence. Maximind Eduhub at Tampines Mart is filled with dedicated staff and teachers. Most importantly, my girl enjoys the lessons. Thank you.
34. Number Skill
The Number Skill Learning Centre specializes in Math and Chemistry "O" and "A" level courses. They provide both small offline sessions as well as web-based classes to their pupils.
To guarantee that kids learn the lesson better, they focus on its application. This is one of the most effective ways to ensure that pupils comprehend the material. If you're looking for a Math and Chemistry tuition centre, Number Skill is an excellent choice.
Key Differentiators
Conducive learning environment
Online classes are as good as offline classes
Client Testimonial
Mr Ang is a tutor who goes above and beyond to assist his students in excelling in math. He always aims to explain concepts thoroughly, provide substantial practice and revision as well as respond to students' queries outside of lessons. Above that he also keeps lessons as casual and fun as possible, and I enjoyed my time at Numberskill!
35. Joyous Learning
True to their name, Joyous Learning encourages students to be joyful and learn at their own pace. They believe that happy and driven pupils are better learners.
The instructors at this educational institution take great care of each student's health. You may trust that your child will have a positive learning experience with Joyous Learning.
Key Differentiators
Fosters happy and motivated students
Educators are focused on student welfare
Client Testimonial
The lessons are fun, the teaches are the best and during break time, you get biscuits! The centre is also beside a skin care shop thingy, so while your kid goes for lesson at Joyous learning, you can go for an appointment and relax for 4 hours even though your kid's lesson is only 2 hours and your child starts crying and goes back into the centre for more biscuits! the next day, he had diarrhoea due to eating to mush Oreo, chocolate chip cookies and more biscuits! Come and apply for a lesson now! ( This review is just for fun, please do not be afraid of Joyous Learning it is actually safe and they certainly do not put anything in their biscuits, if you do not trust me, I ate their biscuits and I am not in hospital or on top of my toilet bowl)
36. Miracle Learning Centre
The Miracle Learning Centre understands how aggravating it is for kids to struggle with topics that they don't understand – fortunately, they are eager to assist. Why should you pick them? Everyone is aware of the numerous learning centers available.
The Miracle Learning Centre was established with the goal of teaching students better and faster. They provide an easy-to-understand explanation of ideas with good application methods, allowing kids to score well with less effort and time. If your kid studies under their guidance, you should anticipate great results in no time!
Key Differentiators
Abundant worksheets and other study resources for the students
Reinforce students' understanding by going through customised worksheets
Client Testimonial
Mrs Lew from Miracle Learning Centre helped me score well in my Secondary 3 Chemistry since I joined at the start of Secondary 3. The concepts she teaches are very clear and concise, so when it comes to practicing questions I find it not difficult to answer them. Prior to exams they also ensure we revise a lot which helped me clarify misconceptions. And also the people at the centre are very nice, once they gave us hoodies which I thought was a very nice gesture.
37. JAYCEE TUITION CENTRE
Jaycee Tuition Centre was originally a Principles of Accounts tuition centre, but it has subsequently expanded to offer a greater range of courses. Their small classes ensure that each student receives individual attention from the instructors.
After every lesson, the instructor will ask a question to ensure that everyone understands. If you're intrigued, give their free trial class a go and see for yourself how great it is!
Key Differentiators
Offers a wide variety of subjects
Free trial class available
Client Testimonial
The teacher very nice. The tutor is very patient and the lesson very fun and I have improve alot after I have been here. The materials that they provide is very useful
38. iMatter Learning Centre
The ideal approach for pupils to learn effectively is by using the best resources available. The team at iMatter Learning Centre knows that there is no secret formula for excelling in studies; what matters most is providing students with the proper foundations in education and learning. This helps them determine which technique and methodology is appropriate for each student.
Their limited classes allow you to be confident that each student will be individually focused on by their certified instructors. Enrol your child in iMatter Learning Centre to make learning easier for them.
Key Differentiators
Genuine concern for the learner
Professional and dedicated tutors
Patience and passion in teaching
Client Testimonial
Personally, I feel that the tuition here is helpful to those who are in need of any support in terms of their academics. After staying here for a few months, I feel that I have learned lots regarding the subject itself.
39. Stepping Stones Study Centre
The goal of the Stepping Stones Study Centre is for their students to be innovative and critical in their thinking. With that in mind, their instructors are dedicated to developing each student's understanding.
Worry not if you're concerned about your youngster's development– they provide regular parental feedback for their pupils. They will also give you information on how your child's learning curve is progressing. Stepping Stones Study Centre can help you speed up your kid's learning now!
Key Differentiators
Accelerated enrichment education
Encourages creative thinking
Client Testimonial
Stepping Stones Study Centre is one of the best tuition centres I've ever been to. Not only is the environment splendid, the teachers and staff are also welcoming and kind. Mr Wong, my English teacher who has been teaching me since p3, has really improved my english by a mile over the years. He is compassionate and also committed in teaching every single student of his. Furthermore, lessons in Stepping Stones is just delightful. Whenever I am attending lessons, time seems to fly so fast. Stepping Stones is the place where fun and studies fuse into one. It not only allow me to learn, it also allowed me to find joy in learning. If experiencing joy while learning is what you are searching for in a tuition centre, Stepping Stones is definitely the way to go!
40. Making Sense
Making Sense is one of the few tuition centres in Singapore that solely specializes in teaching Chemistry, and has won the "Best Chemistry Tuition in Singapore" accolade.
Making Sense aims to make learning Chemistry enjoyable by providing students with interesting lectures and resources. Its team of tutors comes up with unique and effective teaching methods on a regular basis as a result of its brainstorming sessions.
Key Differentiators
Interesting and engaging classes
Unique and effective teaching methods
One of the best tuition centres in Singapore focusing on Chemistry
41. Mavis Tutorial Centre
With 16 outlets in various locations across Singapore, Mavis Tutorial Centre is one of the most popular and comprehensive tuition centres chains with parents due to the accessibility of its outlets as well as its affordable but high-quality tuition services.
The tutors at Mavis Tutorial Centre are former school teachers who focus on unique ways to engage students in learning, such as quizzes and science experiments.
Key Differentiators
Mavis Tutorial Centre has 16 outlets across Singapore
Affordable yet high-quality tuition classes
Mavis Tutorial Centre focuses on unique and innovative ways to engage students
Client Testimonial
Good customer service and dedicated teachers. My child enjoys his lessons at Mavis. Used to hate maths and science but now he loves the subjects thanks to the tutors! Highly recommended just like the Science Studio Learning Lab!

Janice Tai
42. Young Scholarz
Young Scholarz identifies and assesses the strengths and weaknesses of each student, nurturing them accordingly. This successful strategy is a result of over 13 years of experience teaching hundreds of students from international schools in Singapore.
Lead teacher Sunita Sharma hails from London and applies her wealth of knowledge and experience gained through her tenures as a charted accountant, biochemist, and scriptwriter to her unique instructional approach, ensuring that her classes are engaging and relevant.
Young Scholarz' track record speaks for itself: their IB pupils have an average score of 96 percent, while IGCSE students have an average grade of A+ and A* (more than 95 percent).
Key Differentiators
Over 13 years of teaching experience
Excellent track record in IGCSE & IB results
Students will gain academic results along with life-long learning skills
43. Aspire Hub
Aspire Hub is a tuition centre that provides students with both academic and life skills enrichment programmes. Established in 2001, its team consists of trained teachers who are dedicated to helping students achieve their goals.
Aspire Hub's customised learning programmes also ensure that each student receives a programme that is suited to their personalities and learning styles. With 13 branches located around Singapore, Aspire Hub is one of the most accessible private tuition centres.
Key Differentiators
13 branches located across Singapore
Customised learning programmes for each individual student
Dedicated team of private tutors
44. All A's Tuition
All A's Tuition believes that everyone has the ability to fulfill his or her dreams. They see themselves as enablers to help students achieve their fullest potential by imparting effective easy-to-understand learning techniques.
As the name suggests, All A's Tuition offers high quality tuition services that promises to help students get As in their Maths and Chemistry exams. Founder, Ms Sultana, holds a Master's of Science in Chemistry and has over 25 years of teaching experience in Singapore, Dubai, the UK, and Hong Kong.
Ms Sultana and her team of tutors are able to teach students of all levels, from primary and secondary students to junior college students as well. Something unique about this tuition centre is that it offers a money-back guarantee if your child is unable to get As.
Key Differentiators
Math & Science Specialists
Numerous branches around Singapore
Money-back guarantee
45. The Learning Lab
The Learning Lab is one of the most popular tuition centres among parents in Singapore. Their curriculum helps students develop a curiosity to learn and is very relevant to the school syllabus.
The Learning Lab boasts a proud track record of 85% of its students achieving A* across all subjects. They also offer special programmes during holidays.
Key Differentiators
The Learning Lab helps students develop a curiosity for learning
Multiple branches across Singapore
Excellent track record
Client Testimonial
They have good customer service. I wanted to try different teachers before commiting to the class and they were very accommodative. There were some minor hiccups when the teacher we wanted to try was replaced by another teacher because she was sick but we brought it to their attention and we managed to try that teacher's class as well. They teach slightly ahead of school syllabus so that when the child learns it in school, its easier for them to grasp. My daughter is more willing to participate in class. She feels smarter and willing to teach others students. Teaching others is one of the best ways to learn. So, their methods work. My girl's grades are better.

Molly Coddle Her
46. Donason Deen Education Centre
Established since 2007, Donason Deen Education Centre provides its students with high-quality tuition programmes that are very well structured. Founded by Mr Maideen, DDEC not only offers students soft skills and strategies for academic success, and also holds neuro-programming seminars for peak performance.
Only the best instructors in their respective fields are at DDEC, to assist students in achieving their highest potential.
Key Differentiators
High-quality tuition classes
Experienced and skilled tutors
Neuro-programming seminars are held to help students reach their peak performance level
47. SmartLab Education Centre
SmartLab Education Centre guarantees that students will get the results they deserve, or they will give you your money back. SmartLab Education Centre caters to a wide range of levels including primary and secondary students, junior college level and also provides classes for Maths, Science, Chemistry, Biolgoy, and Physics. Hiring only the absolute best tutors across Singapore, this tuition center is well-equipped with the most relevant and useful teaching materials.
Key Differentiators
MOE-Approved
Comprehensive holiday programmes
Money-back guarantee
Client Testimonial
The teachers at SmartLab are very friendly and patient. They would often take their time off to answer any queries that I have and the explanations that they give are very clear. The learning environment is also very conducive.

Cedric Tee
48. Simply Education
Simply Education Tuition Centre focuses on helping students gain an in-depth understanding of fundamental concepts, developing critical thinking and analytical skills, and improving their academic performance. Lessons are taught through examples of varying difficulty levels to give students the ability to understand and apply concepts to examination questions with confidence.
Their tuition classes are aligned with the latest school syllabus and cover five subjects: Maths, Science, and languages for Primary, Secondary, and Junior College students.
Key Differentiators
Focus on understanding concepts and critical thinking
Caters to different learning styles of students
Open consultation approach
Client Testimonial
Experienced tutors who are dynamic and engaging. Concepts are easily understandabble. If you are looking for tuition that is effective, SimplyEducation is highly recommended. Thank you Mr Low, Mr Foong and other tutors.

Jian Hao Alvin Lee
49. KidiBliss Pte Ltd
KidiBliss makes tuition convenient by offering home tuition classes, allowing you to save time and effort on traveling to and fro from physical tuition centers. This private tuition center provides pre-school and primary school home tuition for subjects that are suitable for your child's academic needs. They also offer other activities and enrichment programmes that enhance your child's motor and cognitive skills while enjoying the sessions!
Key Differentiators
Convenient home tuition classes
Fun activities for learning
Nanny care available
50. The Physics Cafe
In just over a decade, The Physics Cafe has grown to be one of the most recognised tuition centers in Singapore, with 4 different branches islandwide.
Specialising in Physics and Math, the trained teachers at The Physics Cafe adopt the same teaching style and pedagogies to ensure that students have the most accurate and reliable lessons. Their highly experienced tutors ensure that only the best teaching materials are used in their lessons.
Key Differentiators
1-to-1 classes are available
Credible teaching materials
Digital and self-study sessions are available
51. Seng Kang A* Tuition
The team at Seng Kang A* Tuition comprises of experienced and professional teachers and tutors who are well-versed in their respective fields. Personalised intensive focused classes are also provided if needed. Students typically excel in a short period when enrolled at Seng Kang A* Tuition.
Moreover, they make sure that their environment is conducive for studying. Hence, their rooms are quiet, cold, and comfortable for learning.
Key Differentiators
Conducive environment for studying
Focused classes
Proven track record, dedicated tutors
52. Ace Physics and Maths Tuition
Focusing on mathematics and physics subjects, Ace Physics and Maths Tuition's tutors are extremely knowledgeable in their subjects. The tuition centre promotes learning in small groups, so the maximum number of students in a class is 6. This ensures direct interaction with tutors as well as their fellow classmates, facilitating discussion and learning within the group.
Catering to primary, secondary and junior college / IB levels, Ace Physics and Maths Tuition, this is a great choice for Maths and Physics tuition.
Key Differentiators
Small group classes
Maths and Physics classes
Customised coaching
53. School Of Language and Communication
If you're looking for a tuition centre to learn languages in various fields, the School of Language and Communication is the ideal choice. Founded to teach and promote the use of English and Mandarin, they also offer a wide range of subjects, including Digital Journalism, Creative Writing, and more.
Key Differentiators
Wide range of classes
Expert teachers
Classes conducted in both English and Mandarin
54. True Learning Centre
True Learning Centre aims to help primary and secondary school students excel in school by providing a holistic and quality education experience.
True Learning Centre uses research-based programmes that are formulated by its team of experienced NIE-trained educators to expand the academic potential of students.
Key Differentiators
Helpful for primary and secondary school students
Multiple branches islandwide
Research-based programmes
55. Nanyang Learning Private Limited
Nanyang Learning Private Limited offers high quality tutoring services for a variety of education levels. These tutors are highly qualified and will be able to meet your tutoring requirements.
The tuition centre also offers personalised private lessons for direct interaction between tutor and students. This can be conducted in the comfort of your home as an after-school program.
Key Differentiators
Personalised tuition
Highly qualified tutors
Committed to delivering quality tuition services
56. iMath Solutions
iMath Solutions takes a unique approach to math tuition by integrating digital concepts into their teaching styles. This is done through a mobile app, which is downloadable for free from the Google Play Store / Apple App Store. Students will be able to post questions and get or provide answers on the app within no time, and also have the option to request a 30 minute 1-on-1 video call session with available tutors.
Key Differentiators
Integrating digital concepts into math tuition
Mobile app is convenient and easy to use
Fast responses and option to schedule free consultation with tutor
57. Topperz@work Education Centre
Apart from improving academic proficiency, Topperz@work Education Centre also focuses on helping students increase their self-confidence and adaptability to challenges outside of schoolwork.
Classes are offered from Grades 7 to 12 in Biology, Chemistry, Physics and Mathematics. Their Innovative Teaching Methodologies create a comfortable and effective learning environment for students, and the progress of their students are tracked to help with their growth.
Key Differentiators
Experienced team of tutors
Innovative teaching methodologies
Holistic approach to helping students
Tuition Centre Singapore
And there you have it; the best tuition centres in Singapore. We hope that our list has given you some hope and motivation in scoring your dream grades for the upcoming school year. All the best!
While you're still here, why not check out these fun articles?:
Do you know any business that needs help getting noticed, or a hidden gem in the city that everyone needs to know about right now? Drop us an email here so we can feature them!
Frequently Asked Questions (FAQ)
If you have any questions about Tuition Centre in Singapore, you can refer to the frequently asked questions (FAQ) about the best Tuition Centre in Singapore below:
Additional Useful Articles
If you are looking for other useful guides and articles about best Tuition Centre in Singapore, check them out below: