Digital Marketing Agencies Singapore
Making your mark in the digital world is not easy. There are hundreds of thousands of brands online, so breaking through the clutter as well as making your own brand known can be challenging. Hence, it's essential to constantly reach out to and attract audiences to your services/products.
For that, you would need a core digital marketing strategy and an equally efficient team of individuals who can execute and reach out to your audience about your brand and services.
With their creative as well as critical thinking specialisation, what more can be better by engaging with these best digital marketing agencies in Singapore? Whether you're a start-up or an established company, you're sure to get innovative and refreshing ideas for your digital marketing strategy that can take your business up a level.
Before we get to our list, why not check out these articles for a list of fun and engaging team-building activities by The Fun Empire that's sure to put your team spirit at an all-time high for the year!
Based in Malaysia instead? Check out the 36 Best Digital Marketing Agency Malaysia Options (2023)!
1. Mustard
Mustard is a technology-enabled content marketing studio that helps build premium content and SEO strategies for B2B & Tech brands in Singapore.
Their consistent track record of 200%+ traffic and leads speaks for itself. They have been instrumental in supporting local companies with strategies based on data and predictable frameworks that yield consistent results for their clients.
As a team of SEO, Social Media and Branding specialists, they blend the art of storytelling with data-driven insights to craft winning content that resonate with your target audience. They understand how to turn customers into loyal audiences.
Key Differentiators
Very affordable rates: Clients can skip the PSG queue & admin with their "PSG Discounted Rates" of up to 70%.
Full Stack Content Marketing Agency for Tech & B2B: Their founder led the Growth team at a B2B SaaS company that made an exit to IBM. (#1 on Clutch reviews)
Create Premium Content featured in news outlets like Business Insider, Mothership and Channel 8.
Client Testimonial
Mustard's marketing efforts have increased social media followers by 200% and website traffic by 800%. The team is responsive, thoughtful, and receptive to feedback, and their attention to detail and customer understanding continues to impress the client immensely.

Matt, Growth Lead
2. Absolute Digital
Absolute Digital is Singapore's Top Multi-Award Winning Digital Marketing Agency Providing Certified Google SEO, SEM, Facebook Marketing, Web Design, Web Development, Copywriting, Photography, as well as Videography Services to Businesses in Singapore.
Rated highly on Google Reviews (Over 50 5star reviews), Absolute Digital is proud to be the Best Digital Marketing Agency in Singapore. Moreover, they helped companies strategise and implement their creative visions on the most effective digital marketing platforms depending on their business objectives and goals.
Their Fast-Growing Digital Marketing Agency is driven by passionate thinkers who work closely with each brand to create strategies that produce unparalleled results. They love content and design but thrive on the data necessary to succeed in a digital world.
Key Differentiators
Firstly, they thrive on accepting the challenges that prevail in the market today and produces strategy with vision as well as creativity.
Secondly, modest approaches. Absolute Digital implements a creative vision to develop the most effective digital marketing strategy by utilizing various platforms.
Thirdly, strong believers of honesty and integrity, Absolute Digital will not promise you the world but they will set realistic digital marketing goals and work together with you so you can reach them.
Client Testimonial
Many thanks for everything you have done to design my company website. It created a lot of compliments from my clients. Your IT manager was very helpful and was impressed with your team's professionalism as well as work attitude. I was apprehensive to change my company website after having a bad experience with some website company. I'm very pleased with your service and will highly recommend you to my business associate.

William Tan
3. Blak Labs
Blak Labs is a 100% independent creative and communications agency with one purpose: to deliver the best big ideas on the feed and beyond, to get people liking, loving, sharing as well as buying.
To do so, this creative digital solutions agency takes a very different approach to digital marketing. This means their business partners work directly with senior clients to listen, learn and address the issues with strategically sound, responsive creative thinking. This is what they call Creative Counsel. They find that the best ideas come about as a result of conversation and collaboration.
As they get under the skin of the brand, they exercise their memory muscles to overcome the challenges you face. That's why every Blak Labs idea is delivered with Creative Care. When you work with them, you're buying Creative Clout.
Key Differentiators
Firstly, Creative.
Secondly, Creative.
Thirdly, Creative!
Client Testimonial
I have had the pleasure of working with Charlie, Nick, and the team at Blak Labs since 2011.

Throughout that time, Blak Labs have always listened and addressed the particular challenges that marketing Gardens by the Bay presents. They have responded with a range of strong creative work that has had an impact on Gardens' marketing efforts both locally and in the international arena.

Critical to any client looking for a Creative Agency is the ability for the agency to understand the business needs of their client. Blak Labs has proven time and time again that they are capable of producing creative work that is able to cut through the advertising clutter and help sell the business.

Blak Labs' help in enhancing our brand and image has been priceless and their professionalism and reliability make them a great partner for Gardens by the Bay.

Michelle Lim (Director, Marketing Communications, Gardens by the Bay)
4. Ice Cube Marketing Pte Ltd
Ice Cube Marketing is the leading performance-based digital marketing agency in Singapore specializing in lead generation. As a PSG pre-approved vendor, Google partner & Meta partner agency, you can expect nothing short of quality work with Ice Cube Marketing. With a strong track record, they boast one of the highest number of video case studies in the industry and have garnered incredible endorsements for their work. Working with icecube is hassle-free as they take care of all steps along the way, from ads copywriting to campaign setup and optimization, freeing up businesses to focus on their core competencies.
Key Differentiators
PSG pre-approved vendor
Video lead generation services
Strong track record of 2-5x ROI
Client Testimonial
We engaged with Ice Cube Marketing as they have a team of very experienced marketing consultants, especially Aaron and Chris! So glad to have chanced upon them and they have helped our company to generate good quality leads and also achieve a lower cost per lead on Google Ads.

Xiao Wen
5. DNMC Creative
Presently, DNMC Creative (part of the DANAMIC Group) is a Singapore-based, full-fledged Creative Agency with its own in-house Graphic Design, Photography, Video Production, Copywriting. In addition, they have an IT Solutions teams as well as an editorial. They create content that reinvents the ways brands, as well as companies, talk to their most-desired target audiences. For instance, they craft narratives that talk to them, not at them.
Key Differentiators
Firstly, multidisciplinary creative agency with in-house branding, photography, as well as video production teams
Secondly, they practice Agile Working Methodology as well as fast communications
Thirdly, extensive experience in providing dedicated creative & digital marketing support to both enterprises as well as startups/SMEs
6. Reed Tan Digital
With capabilities across branding, web design and digital marketing such as lead generation, social media campaigns and marketing analytics, Reed Tan Digital is a digital marketing agency based in Singapore that has been transforming local businesses in various industries such as consulting, e-commerce, retail and office rental.
Key Differentiators
Firstly, real battle-tested marketers who were entrepreneurs previously
Secondly, a multi-pronged digital marketing strategy to help generate leads
Thirdly, performance marketing
Client Testimonial
Reed Tan Digital has a strong understanding of the user experience and it was easy working with them as they were willing to take my brief and translated it into a product that was above my expectations.

Celeste Chong, The Inside Job
7. Disruptive Digital
Disruptive Digital is a full-service digital agency that offers creative, innovative as well as effective digital marketing campaigns that are driven by ROI. They offer SEO services, social media ads services, web design and other marketing services. Contact them to find out more information about the best marketing solution for your business!
Key Differentiators
Firstly, they are not spread thin and their leadership team is accessible, so clients get better service.
Secondly, they can get to market faster with their close-knit marketing team, lack of bureaucracy and agile workflow.
Thirdly, they avoid "cookie-cutter" answers, "one-size-fits-all" solutions and their expertise cover all areas of digital marketing.
Mindshare is a multinational media agency with offices in 86 countries across the world. It counts among its customers such global names as Nike, Facebook, Ford, Rolex, Unilever, IBM, Volvo, Nestle, Lufthansa and many others. Visit Mindshare's website to learn more about their recent projects. Dove Men+ Care, a Unilever brand, recently worked with Mindshare on the launch of their new product line in Singapore.
Key Differentiators
Firstly, they have the right balance for each client – performance and brand marketing, global and local, data-driven and purpose driven.
Secondly, they ensure both brand safe and ethical use of data.
Thirdly, they do a lot more in the world of content than one would expect.
9. MediaKeys
Global marketing campaigns are what MediaKeys specializes in. It was founded in 1993 and has since expanded to become an international advertising company operating in 16 nations with clients all around the world. Its best-known projects include digital promotions for Dior fragrances as well as offline campaigns for Jay-Z's new album.
Key Differentiators
Firstly, they have been developing proprietary software solutions to gain technological and data independence.
Secondly, touchpoints throughout the customer journey are positioned to enhance the consumer experience at each stage of the purchase funnel.
Thirdly, high quality services and innovative solutions through its three divisions.
10. Digital Squad
Digital Squad is a multi-award-winning digital marketing firm. The B2C and B2B marketing methods supplied by Digital Squad have helped several sectors, including startups to Fortune 500 companies, grow. Its achievements include Singapore Airlines' brand strategy, Fonterra's branding, and BP's brand strategy. It serves a variety of sectors such as e-commerce, luxury, retail, and more.
Key Differentiators
Firstly, with over 9,500 hours (and counting) of SEO research and testing, they are the best minds in the industry.
Secondly, Digital Squad is 100% ethical white hat SEO specialists who've ranked hundreds of businesses on first page.
Thirdly, CANI (constant and never-ending improvement) approach ensures your marketing spend is always optimised.
11. NEO 360
NEO 360 takes a 360-degree approach to digital marketing. It implies that it assesses all aspects of digital marketing and does not restrict itself to a certain channel, such as Facebook or Instagram. Furthermore, it is prepared to change with the times and accommodate any new developments or disruptions in the internet world. It specializes on healthcare and education marketing. NEO 360 has also been involved in digital transformation projects for the Singapore Government.
Key Differentiators
Firstly, you can have full control over how your business analyses data, adjusts to events as they take place.
Secondly, they make sure that you present your solutions in a systematic way that gives people the information they need on their way towards a purchase decision.
Thirdly, the depth of their SEO knowledge is top-notch.
12. Search Media
Searchmedia is a group of SEO professionals that work as a team to improve your brand's online visibility and help you develop a distinctive presence in an increasingly crowded market. It gives businesses a comprehensive SEO audit report for free to evaluate their search position and outperform their rivals.
Key Differentiators
Firstly, their solution-based approach is tried, tested, and completely unique.
Secondly, their agency benefits from a proven and tDigital marketing is an art and our expert team has spent decades honing their craft.
Thirdly, they provide and manage the tailored tools you need to get ahead at an affordable cost.
13. Isentia
Today, most of our everyday discussions take place online, and it's critical to keep track of what the target audience is discussing. It's important to see whether the marketing methods used are successful or not. Isentia, a leading media monitoring, and intelligence solution provider, is at the top of the game when it comes to providing such services.
Key Differentiators
Firstly, on-platform analytics tools and our award-winning research teams.
Secondly, Software and service provider in one
Thirdly, Modular solution to suit a variety of needs, departments and organisations
14. Elevan August Media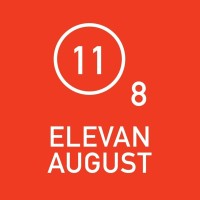 Elevan August Media is a relatively new marketing firm that values ethical marketing and provides realistic estimates to its clients. The main benefit of Eleven August Media is its cost-effective marketing approach. Clients may access an assortment of e-books and courses on digital marketing through the website.
Key Differentiators
Firstly, ethical marketing.
Secondly, cost-effective approach.
Thirdly, not tied to any 6-12 months contract. Feel free to cancel and re-subscribe.
15. Zenith
The Zenith network has more than 6,000 professionals in 95 countries. The teams are experts in communications planning, media planning, data analytics, and value optimization. Furthermore, the platform uses high-quality analytics, research, and insights to help your company grow. Zenith refers to itself as a ROI agency. It has worked with numerous international clients, such as Coca-Cola, Nestle, L'Oreal, and more.
Key Differentiators
Firstly, new opportunities for clients – by challenging briefs, acting as consultants, and using insights to deliver growth right across the customer journey.
Secondly, gets to the heart of problems and provide broader, more impactful solutions.
Thirdly, cutting-edge data and technology resources to deliver speed, efficiency and growth.
16. Amber Creative
Amber Creative is a Singapore-based digital marketing agency that has earned a solid reputation for excellence. Its clients benefit from complete-service digital solutions provided by Amber Creative. Furthermore, web and app development are among its primary specialties. It serves a range of customers, including the National University of Singapore, the Ministry of Environment and Water Resources of the Government of Singapore, and more.
Key Differentiators
Firstly, power integrated campaigns and experiential design that enable our clients to comprehensively drive good business.
Secondly, knowledgeable with the latest softwares.
Thirdly, trained SEO experts.
17. ActMedia
ActMedia Singapore is a subsidiary of Omni Marketing Global and is an in-store and online marketing specialist.It provides a wide range of advertising and marketing services across 22 countries. Estee Lauder, Magnolia, Garnier, GSK, Lipton, and Novartis are among its prominent clients.
Key Differentiators
Firstly, Effective content scripting for total brand experience
Secondly, 10 years of experience in online-to-offline shopper marketing strategy
Thirdly, Synergise and integrate your online-to-offline strategy and touchpoints
18. Initiative
The Global Branding & Influence Group at Initiative is a worldwide communications firm that uses culture to improve customer interaction. Because customers are increasingly turning away from advertising, the avoidance behavior will undoubtedly increase. Culture is used as a measurable parameter by Initiative to link people and companies because it enables clients such as Boeing, Lego, Carlsberg, and Unilever to better understand their customers and make improvements.
Key Differentiators
Firstly, advertising avoidance behaviours will continue to accelerate as new platforms and technologies emerge.
Secondly, exist to help our clients grow by building strong brands that transform from forgettable and regrettable interrupters to culture contributors and creators.
Thirdly, the most responsive agency with better briefs and detailed feedback.
10. Brew Interactive
Like brewing a great drink, a great inbound strategy requires the right mix of ingredients as well as processes. This is exactly what they've been doing over the last 10+ years as an inbound marketing agency. Brew Interactive is an agency made up of experienced digital marketing strategists because they believe your success goes beyond just a methodology. In fact, they recognize the fact that you're looking for trusted digital marketing experts with a vested interest in your success.
Presently, they're a digital marketing agency that covers end-to-end digital work, such as lead generation, lead nurturing, content marketing, social media, conversion rate optimization and digital advertising. In addition, their clients range from over eight industries, from B2B to education as well as financial services. With a fun-loving as well as hardworking disposition, they care tremendously about the quality as well as the impact of our work.
Key Differentiators
Firstly, specialised in B2B digital marketing only.
Secondly, the only digital marketing agency in the world that is certified with Salesforce and HubSpot. This means you get unbiased recommendations!
Thirdly, a group of digital marketing veterans, so they pride themselves as thinkers, as much as they're doers. Hence, this explains their 96% client renewal rate amongst all their clients!
Client Testimonial
I like the approach as to how Brew Interactive is extending itself as our brand's marketing arm, rather than simply executing tasks for the vendors…You know what are the next things for my brand's future marketing plans.

Lexter Chen, Jonite
Digital Marketing Agencies Singapore
And that wraps up our list of the best digital marketing agencies in Singapore. Hopefully, you will meet with the right team that can bring your brand from better to best through digital marketing. Good luck!
Are you looking for other ways to psych up your team as well as your business this year? These articles may help!
If you know of a business or service you'd like to recommend to others, drop us an email so we can feature them in upcoming posts! Contact us here.