Head Massage Singapore
Head massage is a great way to reduce stress and tension in the head and neck area. It can also help improve circulation and relieve headaches.
If you're looking for the best head massage in Singapore, look no further! We've compiled a list of the 10 best head massage places in the city. Whether you're looking for a traditional head massage or something more exotic, we've got you covered.
So what are you waiting for? Read on to find out where to go for the ultimate head massage experience!
1. Lily Head & Hair Spa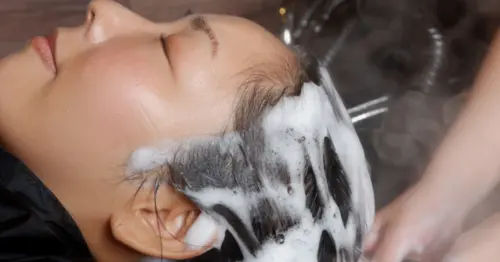 Lily Head & Hair Spa, a division of Barber 25, provides a variety of services. Being Japanese, their only desire is to see a "smile" on the faces of their clients. You may rest assured that you are in capable hands because the majority of their stylists have up to 15 years of experience.
They started out solely as barbers, but now they also have a private area for the females. They frequently run discounts and offer fair prices. To learn about the newest promotions, periodically check their Facebook page!
Key Differentiators
By Barber 25
Cream Bath
Raw Honey Head Spa
Organic Head Spa
Ladies Hair Services
Customer Testimonial
It was a fantastic and relaxing head spa. I have really, really long hair and rarely went for treatments because in the past salons used to treat it roughly. But Kana was so gentle with me, your hair is safe in their hands 🙂 They also went the extra mile w/ mailing me the complementary products because it was out of stock that day. So, yeah. I'll be coming again.

AA
2. J's Salon and Medi Spa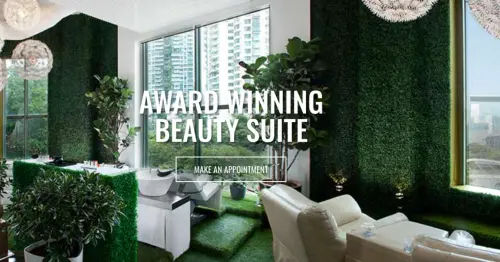 | | |
| --- | --- |
| Key Services | Hair salon |
| Address | 392 Havelock Rd, Grand Copthorne Waterfront Hotel, Singapore 169663 |
| Website | https://js.com.sg/ |
| Phone | +65 6834 0012 |
| Email | appt@js.com.sg |
| Operating Hours | Daily: 10AM – 10PM |
J's Salon and Medi Spa strives to provide a unique experience since they believe that "No two persons are built the same way." As a result, they provide a variety of meticulous and opulent services. June Ng is a prominent trichologist and style director for them. She has almost 43 years of expertise and is one of Singapore's pioneers in the wellness sector.
Additionally, they provide services for your hands and feet's nails. To assist you in taking care of your scalp at home, they also have a variety of natural products! They are careful in their head spa treatments and will tailor them to your needs. complete with a consultation, diagnosis, and style at the crown of the head and neck.
Key Differentiators
HAIR SERVICES
TRICHOLOGY HAIR & SCALP SPA
MEDI SPA
Customer Testimonial
Auntie June's Salon is as luxurious as they get in Singapore.
Not to mention the awesome view you have from the salon.

Ps : the Cookies and Red Date tea is so great, it didn't survive long enough for me to take a picture of it

Alvin
3. COVO Japanese Hair Salon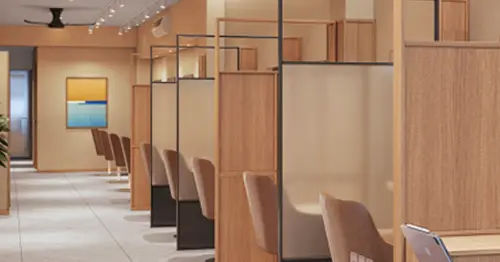 COVO Japanese Hair Salon is here to serve you the finest of the best in three locations throughout Singapore. The majority of the staff at each shop are Japanese hairdressers. who all have a minimum of ten years of experience. Additionally, COVO provides damage-free treatments, and the chemicals used for coloring and perms contain therapy components.
COVO even includes carbonated spring water in their shampooing since they think that "good hair comes from a healthy scalp"! They do this without any additional fees, so don't worry about that! Plus, they make sure that you are in a comfortable setting by offering semi-private rooms to make your encounter joyful.
Key Differentiators
Multiple locations
Experience Japanese Treatments
Semi-private rooms
Customer Testimonial
Love coming to COVO as the service is always top-notch and I am always in good hands! I come here for the hair spa / scalp treatment and I always leave feeling refreshed! My fave stylist is Lisa and she is always friendly. 10/10 will recommend 🙂

Rebekah
4. An Qi Spa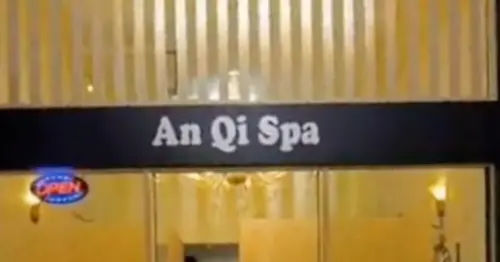 | | |
| --- | --- |
| Key Services | Massage spa |
| Address | 135 Middle Rd, #01-10/11 Bylands Building, Singapore 188975 |
| Website | https://www.anqispa.com.sg/ |
| Phone | +65 6292 3433 |
| Operating Hours | Open 24 hours |
An Qi Spa, a 24-hour spa in Bugis, is devoted to giving clients the best possible spa experience. Pick from a variety of options including Gua Sha, foot reflexology, and body massages.
A committed and trained staff of spa service providers will look after you well. For their Body and Head Massage, which would be discounted for new clients, make an appointment right away.
Key Differentiators
An Qi Spa Treatments
Dual Treatments
Signature Treatments
Customer Testimonial
Very relaxing environment and well trained staff. The massage are great, the masseur is quite knowledgeable in term of massage. She can tell me about which point she massage will help to relieve.

Miki
5. Namaste Beauty
Key Services
Beauty salon
Address
21, #01-03 Mount Elizabeth, York Hotel, Singapore 228516
Website
https://www.instagram.com/beauty.namaste/
Phone
+65 6734 0329
Operating Hours
Monday to Saturday: 10AM–7PM
Sunday: 10AM–4PM
At Namaste Beauty, you may treat yourself to a full range of services, including massages, pedicures, manicures, and more. The crew works hard to offer everyone in Orchard high-quality service.
Come pamper yourself here today using approved products like Malu Wilz Skincare, manufactured from plant extracts and therapeutic herbs. The lengths of their head massages are 40 minutes and 60 minutes.
Key Differentiators
Therapeutic treatments
Relaxing head massages
Full range of services
Customer Testimonial
Friendly service and excellent workmanship.

Buvaneswari
6. Inara Nail and Beauty Bar
Your one-stop shop for all things beauty, Inara Nail and Beauty Bar is tucked away in Telok Blangah. If you're stressed, stop by for a brief head massage.
Their staff of skilled and knowledgeable therapists will take good care of you, we promise!
Key Differentiators
Hair Removal
Massage
Facial
Customer Testimonial
Amazing experience attended by Kari. Friendly and professional, no hard selling marketing. Must try of their service. will arrange another one of these days again. Thank you Kari!

Joan
7. Sen'se by De Belle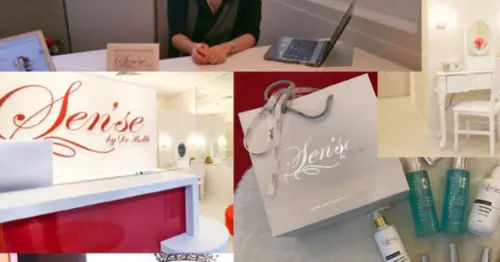 Far East Plaza's Sen'se by De Belle provides a variety of services, including facials, massages, slimming, waxing, and more. Take advantage of our premium selection of beauty services at cost-effective rates to relax your body, mind, and spirit.
You're sure to receive excellent care with the assistance of the knowledgeable and welcoming team!
Trying to find a quick fix? You should get their Head & Shoulder Massage.
Key Differentiators
Beautifying people
Empowering lives
Innovative approach
Customer Testimonial
Have a lovely experience with a leg wax. She did a very good job and my legs were very smooth afterwards. I would definitely recommend

Shanyn
8. The Tamarind Spa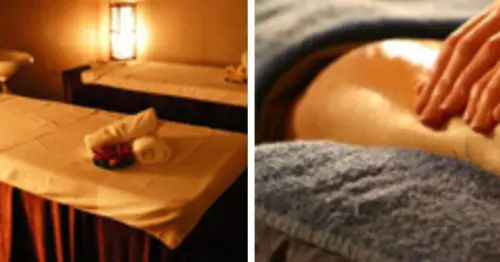 The Tamarind Spa, which is tucked away in Serangoon Gardens, specializes in massage therapies that relax, renew, and rejuvenate. Relax and give yourself permission to completely renew your senses. To relieve stress and head tension, their Head Massage gently kneads the tissue around the temples.
Key Differentiators
SLIMMING TREATMENTS
DAY SPA PACKAGES
BABOR FACIALS
Customer Testimonial
I have been Tamarind customers for more than seven years. They have experienced and skilled therapists massage our stress away and take you into a state of bliss. Savour the experience of calming body massage in relax mode. Will recommend friends and relatives to use their services and continue to support them.

User
9. Moomin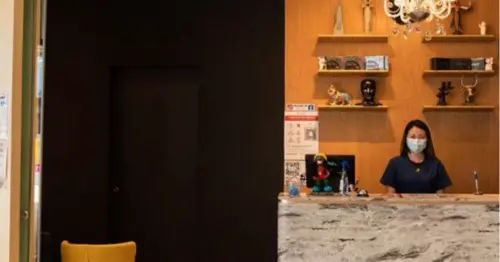 The first spa in Singapore to offer dry head massages to promote relaxation and better sleep is called Moomin. A dry massage is one that is performed without the use of any oils or liquids. As a result, you won't feel greasy after the massage. Only the head and shoulders are massaged.
This massage aims to reduce the mental stress that can prevent you from getting a good night's sleep. Additionally, it promotes better scalp circulation and creates a contemplative environment that aids in a deeper sleep.
Key Differentiators
Health/beauty
Massage Therapist
Massage Service
Customer Testimonial
Despite reading a few bad reviews of this place, I decided to visit them today and have my own experience than relying on other's.

I personally like the ambience of the room, the massage strength is just nice for my head but acupoints may need to refine slightly. I fall asleep quickly after 15mins and all I remember was a good massage on my head.

I will come back again!

Jer
10. Fhysio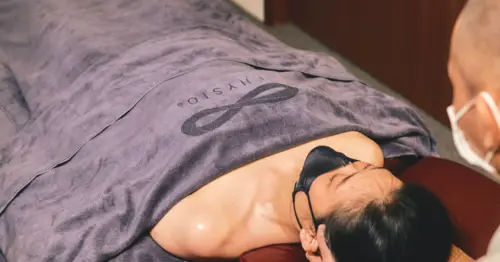 In Singapore, Fhysio provides an original form of massage therapy. Fhysio offers truly individualized massage therapy that draws on both eastern and western modalities to help you unwind and heal.
Their functional massage therapy is made to target particular regions and ease tension and pain. Their on-staff physiotherapist will examine you before each massage session to determine your current state of health. Your physiotherapy evaluation will assist you in determining which muscles to target. Additionally, they won't go anywhere that could jeopardize your rehabilitation.
Everyone can benefit from this massage, which will leave you feeling calm, relaxed, and with a clear head.
Key Differentiators
Personalized massage therapy
Physiotherapy treatment
Sports massage
Customer Testimonial
Professional, friendly and effective services! Shaun is very knowledgeable and helpful. I came here to alleviate the pain in my lower back pain and to also strengthen my lower torso. After a few sessions of the massage therapy with Celis I can feel the improvements! Thanks fhysio team 🙂

Claudia
Head Massage Singapore
Singapore is home to a variety of massage techniques that can help you relax and rejuvenate. If you're looking for a truly relaxing experience, be sure to check out one of these 10 best head massages in Singapore. From traditional shiatsu to more modern methods, these massages will leave you feeling refreshed and invigorated.
So if you're looking for a way to unwind, be sure to give one of these head massages a try. You won't be disappointed!
Looking for more interesting articles to read? Check out more of our blog posts down below