Wedding Gown Rental Singapore
A wedding is every girl's dream day, a once in a lifetime occasion that has to be well planned out from start to finish. From the venue and food to the hair and makeup, every bride-to-be has their own vision of what their perfect wedding will look like. Most importantly, the bride should feel the most beautiful and confident as she is the star of the show!
This is why the wedding gown plays such an important role for every bride's special day. We are here to help if you are on the search for your dream wedding gown in Singapore that best fits your body shape and wedding theme! Here's introducing a list of the Best Wedding Gown Rental in Singapore, in no particular order.
Also, if you are planning for an upcoming hen's party or bachelor's party, here are some ideas for fun activities:
1. Artisanal Flair
Artisanal Flair – Wedding Gown Rental Singapore
Established in Singapore, Artisanal Flair is revered for creating contemporary and timeless designs influenced by Peranakan Chinese heritage and the precision of Haute Couture. Their designs remain true to the values of their brand and they are committed to providing a personal and comprehensive styling experience for both the bride and groom. Encompassing a blend of strong femininity and masculinity, Artisanal Flair refines glamour and elevates elegance for a timeless appeal. Artisanal Flair's core belief is to bring out the best in every couple.
Key Differentiators:
The artisans/ founders have a strong background in fashion design and have more than a decade of experience honing their craft respectively.
They are one of the few ateliers that offer rental and bespoke services for both the bride and the groom.
They offer wedding gowns that are both modern and timeless, cheongsams that highlights their heritage and couture evening gowns that are made in the finest materials from Europe. Their suits and tuxedos are tailored in a modern cut and uniquely designed for grooms to be confident, comfortable, and captivating for their most significant event. They also curate a selection of international designer wedding gowns for rental/ purchase from Berta, Jenny Yoo and Ari Villoso.
Client Testimonial:
I highly recommend Artisanal Flair. All the gowns are so chic and elegant. Tilly and team are very professional, attentive to details and service is amazing.

– Rosanne Ng
2. Louvre Bridal
Louvre Bridal – Wedding Gown Rental Singapore
Beautiful from head to toe. Drawing inspiration from the sophistication and elegance of the Louvre Museum, The Louvre Bridal shop offers artistic works of art for individuality. The Louvre Bridal prides themselves on the uniqueness of their wedding gowns & bridal gown collection, providing brides across Singapore with versatile wedding dresses and evening gowns and looks to enhance their natural beauty.
Their bridal shop offers a wide range of bridal gowns that are exquisite and unique, and houses the newest wedding dress designs from Korean Designer, Japanese Designer & Local Designer wedding gown collections for rental. Whether you want to feel like a princess with a traditional ball-gown or want to turn heads with a more modern and daring showstopper mermaid dress, they have the premium selection of bridal dresses and colored evening gowns to suit you perfectly.
Key Differentiators:
Korean designer wedding gowns
Luxurious high-quality wedding gown/evening gown
Bespoke gowns, brides customise their own designs
Client Testimonial:
Great team to work with, from initial co-ordination on gown selection, taking into consideration the detail of the wedding theme, to actual day on make-up photography. Overall a pleasant experience on customer service and delivery. Highly recommend in terms of the wide variety of gown selection with the latest stylish design traditional taste. Thumbs up

– Eric & Lynda
3. The Gown Warehouse
The Gown Warehouse is a lifestyle concept bridal gown specialist store that caters to couples who are looking for their wedding dress in Singapore. As their name suggests, The Gown Warehouse's focus is to provide a huge variety of latest trend wedding gown designs, and providing a holistic and lifestyle experience when bride shops for her dream dress. Through their unique decor display of products and quarterly update of new in house designs, The Gown Warehouse ensures every bride that steps into their boutique will be spoilt for choice and be wowed by the luxurious lace and intricate details that they are renowned for.
Key Differentiators:
Quality pieces
Affordability
Wide variety of wedding dresses
Client Testimonial:
I went around a couple of studios to try on gowns before finally heading to The Gown Warehouse. I signed right after trying with The Gown Warehouse. En En, my consultant, was not pushy at all. She asked me to browse through and pick what I liked, and then quietly watched as I tried on gown after gown. Little did I know, she was observing what I liked and disliked, and she pulled out more gowns that eventually led to the gown that I wore on my wedding day! Many thanks!!

– Celia Chia & Albert
4. Brides the Label
The days of spending hours and hours tirelessly making visits to bridal shops after bridal shops are over. For contemporary brides constantly on the go, this new alternative evening dress and wedding gown rental Singapore online shopping experience is perfect for you. High-quality wedding dress and groom suit rental for wedding and other formal events, giving you a practical, stylish option.
Key Differentiators:
Mainly online rental
All prices are transparent on the website
Flexible for contemporary brides who wish to go for an ala-carte style, not constrained by a package.
Client Testimonial:
Gorgeous gown rented from Brides the label, guests were all praising how beautiful the gown is. It's very affordable too! Brides-to-be do consider their service, highly recommended!

– Chai min Chong
5. Wedding Crafters
Locally designed and lovingly handmade right in their humble studio, the WeddingCrafters gown collection is whimsical and romantic – fit for the modern bride. The #WCstyle is all about dreamy floral appliques, unique soft laces, and shimmery fabrics. Tulle, organza, crepe, and lace – it all begins with a visual – a vision of what the crafters want to do with the fabric in front of us. Bit by bit, the idea is polished and brought alive from draft to form. The Wedding Crafters handcraft new designs every 4 months for their brides!
Key Differentiators:
Gowns are locally designed and made by in-house designers.
Focus on modern, lightweight, and simple cuts, with mostly mermaid, trumpet, and A-line silhouettes. New collections every 4 months.
Whimsical and romantic designs – their designers are most apt in working with a mix of fabrics and laces to create pieces that fit the Asian physique.
Client Testimonial:
More than 5 stars for the wedding crafters team!! Engaging them was one of the best decisions I made during my wedding journey!
From day 1, communication was super easy (Jason replies at lightning speed!) and the girls – Cheryl and Estella are the sweetest, always offering suggestions but never pushy, and giving their full attention at each appointment. Wedding crafters also has a great selection of gowns designed in house and I love that they have regular new collections to choose from. Thank you so much for helping me find my dream gown!! I'll miss the team!!

– Poline Lim
6. Luna Bianca
Nestled in the heart of Singapore in Bugis, Luna Bianca Bridal aims to provide the best bridal experience for all wedding couples. With an endless selection of the finest wedding gown from Europe, every bride's dreams can come true!

Whether you are looking at a wedding gown for rent or a photoshoot with their master photographer, they are all excited to be part of your wedding journey. Customisation of wedding packages and ala-carte options are both available.
Key Differentiators:
Best import of European Wedding Gowns suitable for local brides.
Personalised heart-warming services
Wedding Photojournalism – most sought-after wedding photography style
Client Testimonial:
Its been exactly six months since our wedding, and today as me and my wife remember this significant occasion. We also remember the gowns chosen made my wife look so beautiful that special day. We still remember the level of service that our assistant, Liwen showed and we highly recommend this bridal shop and Liwen, who will always go the extra mile for you to make the planning less stressful and much more reassuring!

– Shane Lin
7. Love, Fioyo
Love, Fioyo is the ultimate one-stop destination for everyday fashion to couture gowns. Online rental is not only convenient but it's also the best solution now with the new norm. With their avant-garde fashion of Convertible dresses "One Design. Multiple Looks", women can easily transform their look by adding depth and character to her outfit.
Keeping fashion sustainability in mind, the outfits are designed such that it can be customized for any type of wedding and event. Furthermore, these convertibles gowns can easily be toned down to be everyday wear! Whether you want to keep it simple, modern, minimalistic, classic, bold or adventurous, Love, Fioyo has a whole range of wedding dresses for you to choose from.
Aligned with their brand philosophy "Be your own label", Love, Fioyo wants every woman and brides to express their own style and personality.
Key Differentiators:
Fuss-free online rental with transparent pricingEmbracing the latest ladies' fashion trends beyond Singapore
Convertible outfits – allowing contemporary brides to express creativity and find their own style and personalized selection of gowns by their "Invisible Stylist"
#ilovefioyo Community of strong and confident women and brides sharing inspiring stories, fashion tips & trends
Client Testimonial:
Love, Fioyo's design is my cup of tea. I love how versatile their clothes. Knowing they only produce limited pieces each design, I think the price is very reasonable. Wonderful shopping experience:)

– Jasmine
8. Fleur D'sign
Flourish Dsigns provides all a bride-to-be need for a dream wedding. From traditional to cutting-edge, off the rack to bespoke, you can depend on them to find you the gown of your dreams at an affordable price. Every bride will have a unique experience as the stylists work together to fulfill your bridal vision.
Fleur D'signs offers a wide selection of rental gowns to fit every style and taste, including modern, antique, and bohemian designs. If the dresses available don't match your demands, they also provide made-to-measure gowns.
The fact that there are no hidden costs is the best part! Fleur D'sign boutique in Singapore also sells bridal packages and gorgeous floral arrangements for a stress-free, beautiful wedding. Their bridal services include makeup, photography, and flowers – everything you need, Fleur D'sign boutique can handle it.
Key Differentiators:
Highly affordable
Gorgeous array of gown styles
Transparent fees
Bridal packages available
9. Yvonne Creative Bridal
Yvonne Creative Bridal is a well-known and trustworthy wedding business with over 23 years of expertise. Yvonne Tan, the company's director and brains behind it, designs each of their dresses. She believes in finding the perfect silhouette for every bride and accentuating it with intricate designs to suit their preferences. Yvonne Creative Bridal specializes in bespoke gowns, creating a unique gown for each and every bride!
Key Differentiators:
Provides quality, service and affordability all in one place.
Over 23 years of expertise
11. Cang-Ai Wedding
Get your bridal gown at Cang-Ai Wedding to be the most beautiful bride anyone has ever seen. The boutique features some of the most stunning and elegant Taiwan-made dresses accessible in Singapore. They also make certain that each fabric used in their dress is of the greatest quality. So, go through their selection now and try on various styles of dresses till you find the perfect one for you.
Key Differentiators:
Superior quality wedding gowns
Handmade
High-grade materials and fabrics
12. Digio Bridal
Look no farther than Digio Bridal if you're searching for a rental shop with a wide selection of alternatives. It's because it categorizes many of the wedding dresses it sells into designs, colors, and lengths that we believe it's the greatest place to hire wedding gowns in Singapore. Because of its organization, sifting through their choices is rather quick and easy.
Key Differentiators:
Huge collection of gowns
Consultation with a designer
Dependable customer service
13. La Belle Couture
If you're searching for a bridal boutique in Singapore that offers more than just the finest wedding dress, look no further than La Belle Couture. It's one of the few bridal stores in Singapore that provides a wide range of wedding-related services, from wedding planning to photography. In terms of wedding gown selection, La Belle Couture has one of the most extensive collections you'll find in Singapore, with over 250 wedding dresses designed by top international designers.
Working with them, according to previous clients, is a breeze. One client said their team was filled with pleasant, creative, and passionate individuals who gave excellent service and that they were attracted to the unique items in their package because no one else does it.
Key Differentiators:
Wedding services
Affordable gowns
High-end gowns
14. Lacebridge
Lacebridge is the realization of a long-held ambition to provide a range of beautiful wedding gowns at an accessible price. We are certain that the ideal wedding dress may be found at any budget. The atelier began its journey in 2015 on Devonshire Road, Kuala Lumpur, with a pool of creative and devoted designers, seamstresses and assistants
We make very high-quality gowns and require them to be worn only a few times before they start to fall apart. As a result, we keep our dressmaking techniques as stringent as possible in order to maintain the quality of our dresses. In addition, beside gorgeous wedding dresses, we also provide bespoke suits for grooms because we feel that they should not only wear a suit at their wedding, but also on any other occasion.
Key Differentiators:
Our rental gowns are not worn/ rented for more than five times
We dedicate our entire shop to you during your appointment – exclusivity and privacy ensured
We specialise at customisation at affordable rates
Friendly wedding consultants who goes the extra mile
15. Sitch by Stitch Co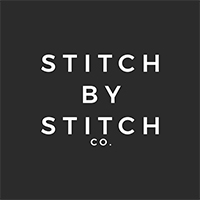 Stitch by Stitch Co was formed as a result of founder Joan's aim to assist brides in achieving the perfect look on their wedding day. She understands how difficult it can be for many brides to locate a wedding gown, therefore she has made it her mission to establish a store that not only solves their problems but also makes the process seamless and enjoyable.
Stitch by Statch has two distinct styles for its customers. The first is an off-the-rack design that may be modified to suit the wearer. The second is a bespoke gown. Both alternatives can be rented for a year or purchased by the customer if they become attached to it, which is a common occurrence.
Key Differentiators:
Option to own rental gown of choice
Custom gowns available
Rental is inclusive of cleaning and pressing
16. Dream Wedding Boutique
Consider Dream Wedding Boutique if you're looking for a wedding boutique that can help you make your ideal wedding a reality. It's a one-stop wedding shop that has everything you need to bring your fantasy wedding to life, including wedding planning and gown rental. One of the reasons we consider it one of Singapore's top bridal rentals is because all sizes are available for rental, with around 40 different gowns in sizes not commonly found elsewhere.
Key Differentiators:
With wedding designers
Expert wedding planners
Affordable wedding gowns
17. Vivian Gown Pte Ltd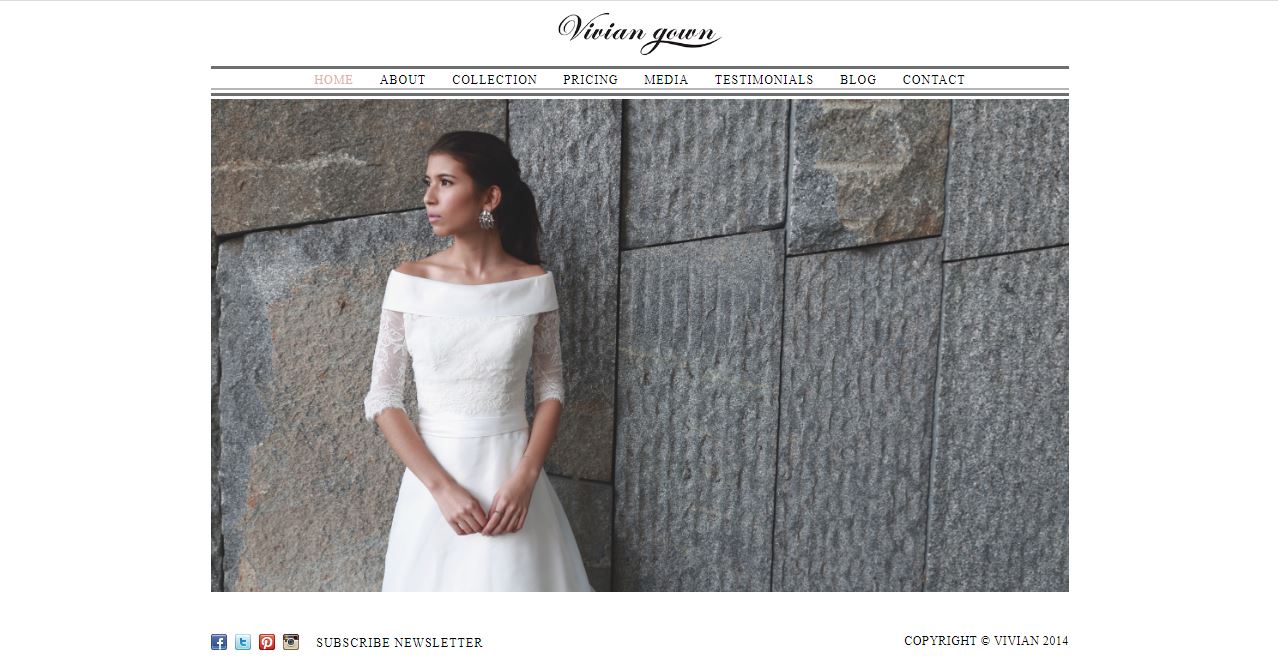 Vivian Gown Pte Ltd has a large selection of wedding dresses, ranging from the most basic and traditional to the grandest and most opulent. They offer several train lengths, various neckline styles, and many different fabric qualities. For on-the-spot evaluation, you can conveniently browse their exquisite collection of gowns organized by year, season, and price. Vivian Gown Pte Ltd is open 10am-8pm on all days except Sundays and public holidays.
Key Differentiators:
Elegant gown collection
Extensive range of options
Competitive rates
18. Alangkaar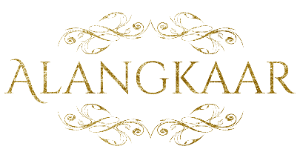 Alangkaar is proud to provide the most diverse wedding services in Singapore, including Indian Wedding Services, Muslim Wedding Services, Christian wedding services, Chinese Wedding Services, Punjabi Wedding Services, and more.
They also provide a variety of additional services, such as wedding gown rentals, suit rentals for grooms, photography and videography services, as well as decorating and catering. Alangkaar will supply anything you require in a matter of minutes.
Key Differentiators:
Customizable options
Affordable payment plans
Actual Day Rentals
Top Indian Makeup Artists in Singapore
19. Giorgia Couture
Giorgia Couture's Vienna Mei is a traditionally trained musician who has always been on the lookout for the ideal dress for her recitals. She went to China at one point, where she was treated to the sight of many fabrics with which to work. The result was that Vienna Mei produced several dresses, including one that she wore for her recital in Chengdu.
Giorgia Couture is another example of how design has inspired Vienna Mei. It was only natural that she would continue to pursue her interest in design after discovering it. Over time, it has led to the creation of Giorgia Couture, a carefully built brand recognized for its airy and light designs that have graced the runways of the city for some time now.
Key Differentiators:
Award-winning stylist
Offers wedding gown customisation
Bespoke bridal cheongsam and ethnic gowns
20. SnJ Wedding Services
Do you want to find the ideal dress for your budget? Then look no farther than SnJ Wedding Services, who can help you with a bridal package! They also provide one-stop services for your pre-wedding and wedding day photoshoot. You'll get the whole lot: from hair and makeup to gown and accessories. There's no need to go around looking for the best bargain when you have SnJ Wedding Services to guide you.
Key Differentiators:
Competitive pricing
Amazing staff
Comprehensive packages
21. Bridefully Yours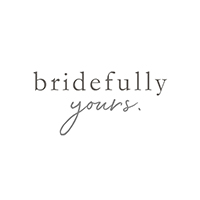 Bridefully Yours is an online boutique that aims to allow its customers to express their individuality whenever they choose. They guarantee to assist ladies in rediscovering their beauty throughout their collection of wedding dresses. They provide a variety of inexpensive bridal gown package add-ons. Furthermore, they provide an all-in-one solution that includes a professional photoshoot, selection of photos for the album, and delivery.
Key Differentiators:
Bridal packages available
Extensive gown collection
Affordable rates
22. Thomson Wedding Collection
Thomson Wedding Collection is Singapore's leading bridal boutique, with over 50 years of expertise. Get their help and customize everything to your liking. nContact their consultants and designers to find out what wedding gown looks best on you or your bride. You have the choice of purchasing it or renting it for a lower rate onsite. Take a peak at some of the gowns and accessories they offer.
Key Differentiators:
Pioneer of Singapore's bridal boutique industry
Extremely flexible gown makers and designers
Established in 1965
23. Newlyweds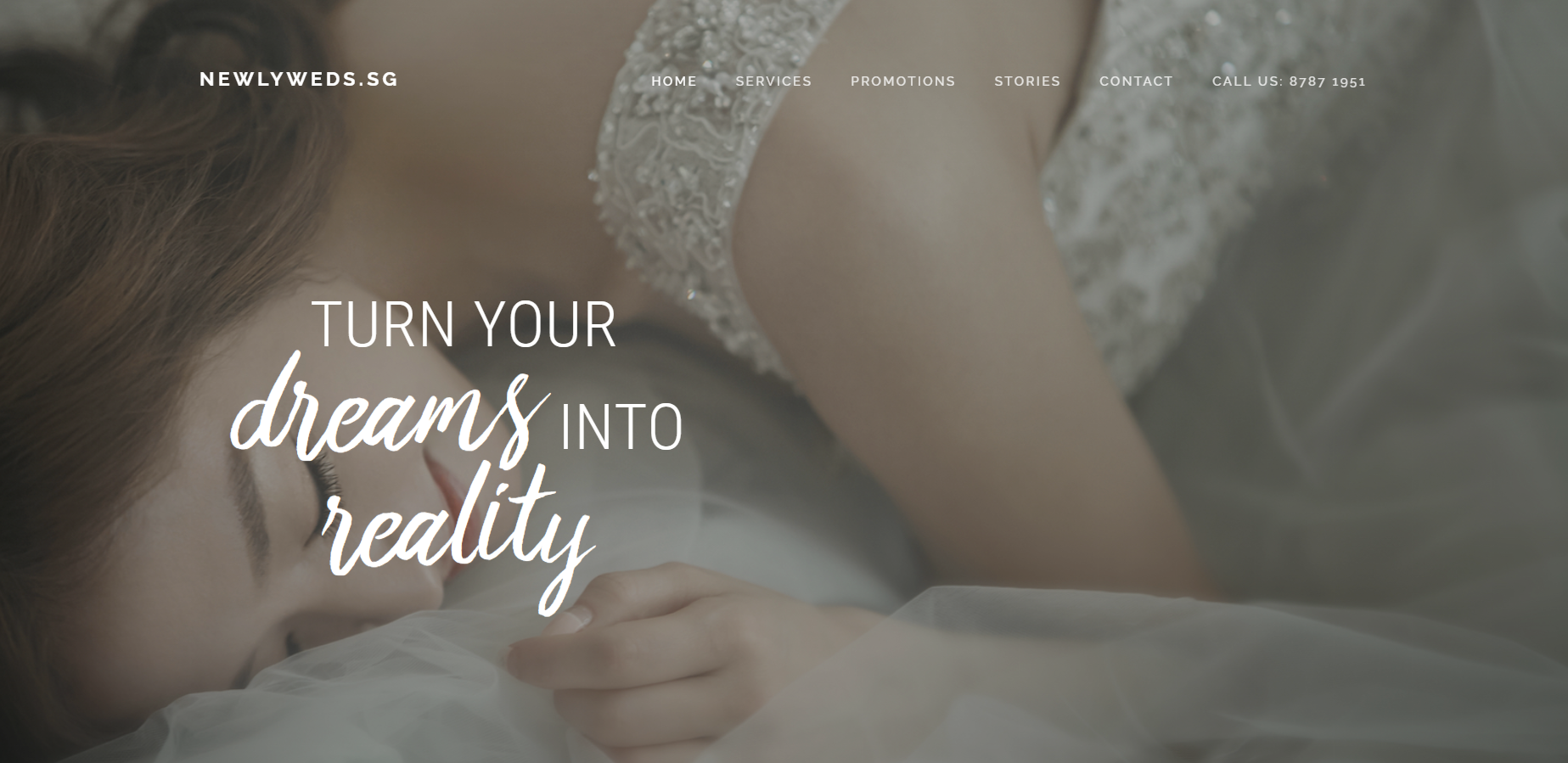 Newlyweds wants to make the experience of a soon-to-be married couple as memorable and pleasurable as possible. As newlyweds themselves, they are driven to do so. They provide wedding dress rentals and photography services in addition to other services. For a lower rate, they have various wedding and photography packages accessible. Their knowledgeable team may also provide you with any information regarding your services.
Key Differentiators:
Wide range of services
Numerous wedding gown styles in stock
Wedding gown packages available
Works with award winning photographers
24. Kelly's Bridals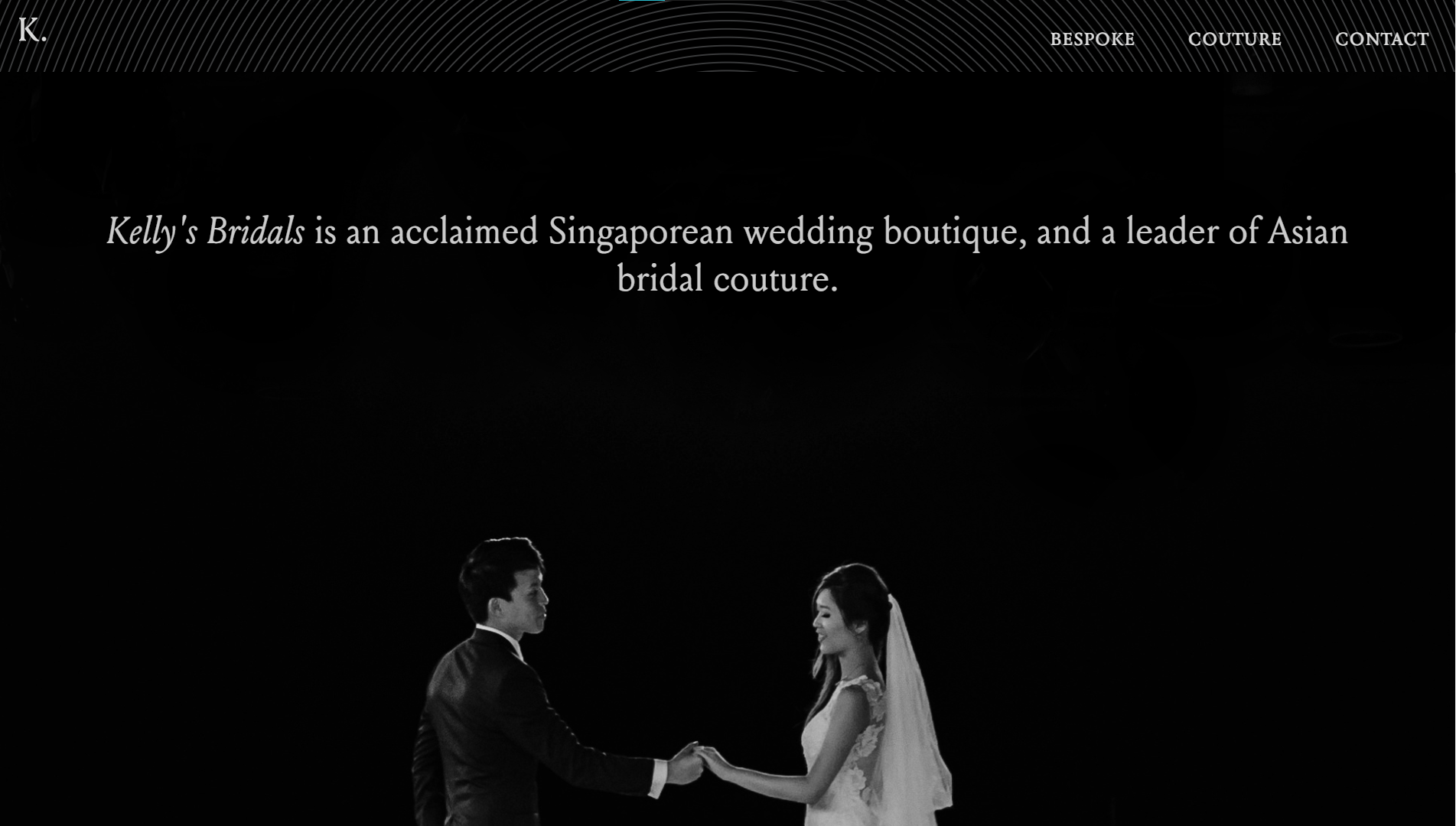 Kelly's Bridals is a boutique that specializes in bespoke wedding gowns and wedding couture. In their store, they sell dresses in a variety of styles and materials. You may discover some of the most exclusive haute couture brands here. However, if you have the time, commissioning them to create a custom wedding gown is definitely worth the effort!
Key Differentiators:
Exclusive bridal couture
Wide variety of wedding gowns
Experienced dressmaking team
Keen eye for detail
Wedding Gown Rental Singapore
We understand that planning a wedding is tough, thus, we hope that this article has helped to ease some of your stress and provided you with some ideas on the different wedding gown rental in Singapore that can best fit your style and theme. We hope you find your dream wedding gown!
Here are some other articles that will be useful in helping you plan your joyous occasion:
Best Wedding Videography in Singapore To Capture Life's Moments
10 Best Live Bands in Singapore For 2020
25 Private Event Venues in Singapore For Every Budget
15 Fun Workshops in Singapore For 2020