Joo Chiat Cafe Singapore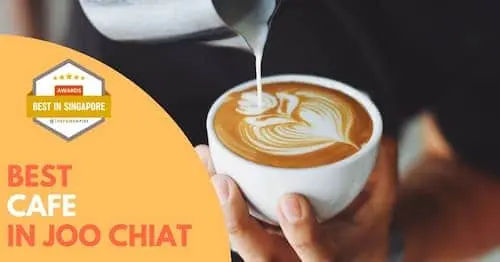 Discover the charm of Joo Chiat, a vibrant neighborhood in Singapore, through its tantalizing selection of cafes.
The best cafes in Joo Chiat Singapore include Petit Pain, Tigerlily Patisserie, PRAIRIE by Craftsmen, and C Cafe.
When selecting a cafe in Joo Chiat Singapore, take into account aspects like the atmosphere, coffee quality, range of menu options, and level of customer service.
The cafes in Joo Chiat, Singapore, have gained immense popularity, captivating both locals and tourists with their distinctive allure, varied menus, and exceptional coffee.
Here's a handpicked list of cafes that are a must-visit for anyone on a culinary adventure in this district.
Quick Summary
Best cafes in Joo Chiat Singapore include Petit Pain, Tigerlily Patisserie, PRAIRIE by Craftsmen, and C Cafe.
When choosing a cafe in Joo Chiat Singapore, consider factors such as ambiance, quality of coffee, menu variety, and customer service.
Cafes in Joo Chiat, Singapore, are highly popular, attracting both locals and tourists with their unique charm, diverse menus, and excellent coffee.
Key Consideration Factors
Ambiance: The ambiance of a Joo Chiat cafe is crucial to the overall experience. Look for cafes that have a cozy and inviting atmosphere with comfortable seating options and good lighting. Some of the most famous coffee shop are Common Man Coffee Roasters, Kings Cart Coffee Factory, and Humble Origins Coffee Roasters.
Quality of Coffee: For many people, the quality of coffee is one of the most important factors when choosing a cafe. Look for cafes that serve high-quality coffee made with freshly roasted beans.
Food Menu: While coffee is often the main attraction at cafes, having a good food menu, lunch menu, brunch menu, and a breakfast menu can also be a draw for customers. Look for cafes that have a range of tasty and interesting food options to go with their coffee. Explore more of their menu such as mochi fried doughnuts, light lemon sponge, passionfruit french toast, umami mushroom avocado toast, soft boiled eggs, creamy egg white scramble, superfood salad, wagyu beef burger, honey parfait, and poached eggs. Of course, don't forget about the their selection of coffeee, coconut latte, roasted almond latte, salted caramel latte, matcha latte, macadamia nut latte, and others.
Service: Good service can make all the difference when it comes to enjoying your time at a cafe. Look for cafes with friendly and attentive staff who are knowledgeable about the menu and can help you navigate any unfamiliar items.
Outdoor Seating: Joo Chiat is known for its colorful shophouses, so having outdoor seating can be an added bonus to enjoy the vibrant neighborhood while sipping on your coffee or tea.
Value for Money: Finally, value for money is an important consideration when looking for the best Joo Chiat cafes in Singapore. Look for cafes that offer reasonable prices while still providing high-quality ingredients and service.
Best Joo Chiat Cafes
1. Petit Pain
There is a new bakery that's making waves in the Katong neighborhood. While they began as a small sit-down cafe, they eventually changed to a take-away-only model owing to increased demand.
Baking is limited to small quantities resulting in the limited supply of breads and pastries, all of which are without enhancers, preservatives, and artificial tastes.
Key Differentiators
Limited supply of pastries
Small bakery
No preservatives added
Customer Testimonial
Possibly the best pastry you'll find in Singapore. We've tried everything from the shop and every single item is painstakingly made with the highest quality ingredients and attention to details. The baguette is chewy with crisp crust. The raisin escargot is flaky, rich, with the right level of sweetness and glaze making you want more after each bite. The croissant is buttery, flaky and yet so light and airy. We initially dropped by to check what's with all the hype and the long queues, and now a regular patron of the shop!! To avoid disappointment and frustration from sold out and long queues best to come by when they're open, place your order and come back to collect at 12:30 or 2:30pm bakes.

nopparat yokubon
2. Tigerlily Patisserie
The bakery cafe is located directly adjacent to the colorful three-story Black Earth Art Gallery, which has received a lot of acclaims.
It's run by Maxine Ngooi, the former head of Vianney Massot Restaurant on Hong Kong Street, who was formerly a Michelin-starred chef.
The elegance of their recipes comes from the variety of herbs included in them, such as Chitose Strawberry & Elderflower Tart, Lemon Thai Basil Tart, The Beehivewith lemon thyme, and Pink Guava & pear made with elderflower mousse, and so on.
Key Differentiators
Refined techniques
Fresh daily in limited quantities
Radiant flavours
Customer Testimonial
Best cafe I've been in a while – everything was great! Love the interesting spin that Tigerlily gives to typical cafe food such as sandwiches and danishes, and all the cakes I tried both looked and tasted amazing. The guava and pistachio in particular were super yummy and unique. Also digging the botanical decor – love the vibes that Tigerlily is bringing to Joo Chiat!

Kevin Ng
3. PRAIRIE by Craftsmen
Key Services
Cafe
Address
462 Joo Chiat Rd, Singapore 427674
Website
https://web.facebook.com/prairie.sg?_rdc=1&_rdr
Phone
+65 6972 9142
Email
hi@craftsmencoffee.com
Operating Hours
Sunday to Thursday: 8:30 AM – 9:30 PM
Friday & Saturday: 8:30 AM – 10:30 PM
Craftsmen's PRAIRIE must be one of the quickest restaurants to expand in Singapore. The brand has quickly expanded its presence in River Valley with a second outlet and a third location in Joo Chiat, having opened its first shop at Cluny Court Bukit Timah only last month.
The name "Prairie" refers to a sort of habitat that is mostly grassy and fragrant, with rare trees and shrubs. It can be seen in various areas of the room.
Craftsmen Specialty Coffee provides the coffee, so you can anticipate interesting tastes.
Key Differentiators
Pets are allowed at the al-fresco area
Craftsmen Specialty Coffee
Outdoor alfresco dine-in concept
4. Nimbus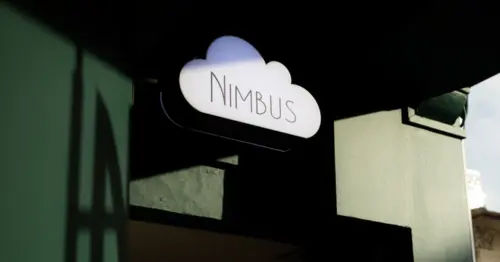 Key Services
Cafe
Address
477 Joo Chiat Rd, Singapore 427683
Website
https://www.nimbus.com.sg/
Phone
+65 8875 1122
Email
hello@nimbus.com.sg
Operating Hours
Daily:
8AM–4PM
The "C" in C Cafe represents Cards, Choices, and Connections.
The interior of the 40-seater cafe is white and basic, with a Magic Table in the center for the magic-enthusiast owners to perform a trick or two to entertain the customers.
Key Differentiators
Freshly brewed coffees
C'erious Sundays
Close up magic
Customer Testimonial
Lovely staff who are really welcoming and place is always clean and ready for the next customer. Food is also very decent. The fried chicken burger and lobster roll were made to order and everything from the shan origin tofu fries to the chicken patty were freshly fried. Our visit is consistent will the good review this place gets from most customers.

Teck Boon
5. Ambling Turtle
Key Services
Cafe
Address
66 E Coast Rd, #01-01 The Flow, Singapore 428778
Website
https://www.amblingturtle.com/
Email
contact@amblingturtle.com
Operating Hours
Monday:
9:00 AM – 6:00 PM
Tuesday:
9:00 AM – 5:00 PM
Wednesday:
9:00 AM – 6:00 PM
Thursday:
9:00 AM – 6:00 PM
Friday:
9:00 AM – 10:00 PM
Saturday:
9:00 AM – 10:00 PM
Sunday:
9:00 AM – 6:00 PM
The Flow, a boutique shopping mall along East Coast Road, is home to two floors of dessert cafés. Its name – Ambling Turtle – suggests the rich Peranakan heritage, but it's all brought into sharper focus by its cuisine.
Their croissants are the main attraction, with tasty fillings like Nyonya curry chicken and pulled-beef rendang bursting out. Traditional sweet items, use ingredients such as coconut milk and palm sugar, and are evident throughout the menu.
Key Differentiators
Artisanal Tart Cafe
Uniquely flavoured tarts baked daily
Refreshing goods
Customer Testimonial
The food are special and very nice. They change tarts and waffles' flavour for special occassions. We had cheng teng waffle during cny.
It's a lovely and cozy cafe. The staff is friendly and cheerful.

Qili Chong
6. Good Intentions
Key Services
Restaurant
Address
45 E Coast Rd, Singapore 428765
Website
https://www.goodintentions.sg/
Phone
+65 8611 8897
Operating Hours
Open daily:
10:00 – 22:30
Good Intentions, a cafe that focuses on both coffee and craft beers, is located in Singapore's little neighborhood. It's by the same owners as Ah Sam Cold Drink Stall and Good Luck Beerhouse, two popular bars that have made their mark in Singapore's bar scene.
You may enjoy a variety of craft beers on tap at their first-floor bar counter, but for café food, go up to the second floor. It's a mix of brunch and excellent coffee.
Key Differentiators
All-day dining
Coffee & libations where flavour and textures are harmonised
Empowering interaction through daily exchanges
Customer Testimonial
Lovely cafe with cozy set up.
Love the smiles of staff and food quality!
Recommend for family, friends gathering and couple's moment ❣️

Moe Moe
7. Neptune
Key Services
Cafe
Address
237 E Coast Rd, Singapore 428930
Website
theneptune.com.sg/
Phone
+65 6970 7305
Email
hello@theneptune.com.sg
Operating Hours
Tuesday to Saturday:
8:00 AM – 10:00 PM
Sunday:
8:00 AM – 7:00 PM
Neptune, which is owned and run by the same people who brought you Atlas Coffeehouse and Apollo Coffee Bar, has just as much street cred. It's Instagrammable, to be sure, but we're mostly there for their coffee and food.
The menu is certainly something to get excited about. For brunch, the "Big in Japan" savory scone is a crowd-pleaser with its yuzu jam and cold shrimp and salmon in dill sauce; for dinner, try the crab and scallop tagliatelle, which is served in a miso broth
Key Differentiators
Specialty Coffee
Funky Natural Wines
Good Food for Day & Night
Customer Testimonial
Great spot for afternoon coffee time on East Coast road. They have good food and good coffee with some interesting options on the menu. Their food is made with premium ingredients, which can be easily told based on the visual and great natural taste. Coffee options are solid, though I'd prefer my mocha less sweet. The cafe has amazing glass door and window front, which makes outside seats a good option for a cloudy afternoon. The inside is a little simple and it can be crowded and noisy with the dining crowd. And of course the queue as usual for a popular cafe – so try to avoid the peak hours.

HuyenLy Nguyễn
8. The Brewing Ground
| | |
| --- | --- |
| Key Services | Light-filled coffeehouse with a patio & a playground serving upmarket global breakfast & lunch fare. |
| Address | 406 Joo Chiat Pl, #01-24 The Yards, Singapore 428084 |
| Website | https://thebrewingground.sg/ |
| Phone | +65 8313 6092 |
| Email | hello@thebrewingground.sg |
| Operating Hours | Daily: 7:30AM–5PM |
You'd be hard-pressed to find a more popular café than The Brewing Ground in Telok Kurau, but it's now an established institution on the old Telok Kurau Primary School grounds.
The café provides guests with a beautiful view of the courtyard, which is complemented by white walls. It's airy and bright, thanks to plenty of natural light streaming in. Their specialties are kept basic for the most part. The majority visit here for their tartines, which makes excellent use of fresh fruits like tomatoes and avocados.
Key Differentiators
TASTY BREAKFAST & BRUNCH
SWEET and SAVOURY TREATS
FRESH COFFEE
Customer Testimonial
A charming restaurant in an unassuming corner of Joo Chiat, it's relatively small and cozy atmosphere belies a menu that includes your classic brunch dishes such as their Eggs Benjamin (their spin on Eggs Benedict), thick cut maple bacon, grilled cheese sandwich, and quite a bit more! Though prices are a little on the steeper end, the quality shines in presentation, taste, and friendly service. If you find yourself in the area, it's a great place to have some coffee and you might even catch a glimpse of one of your local politicians too

Gabriel Tay
9. The Whole Kitchen
The Whole Kitchen may have a CBD spin-off along Robinson Road, but their first brick-and-mortar location is in Katong. It might be difficult to start eating healthier, but this café makes it simple – their cuisine is both delectable and nutrient-dense.
Anne Swain and Susan Soulard, the cafe's owners, are totally behind the healthful food movement with hearty sandwiches.
Key Differentiators
Gluten Free
Low in Natural Sugars
100% Natural
Customer Testimonial
Healthy breakfast as you can see from the pictures. Nice cozy place with really good service. Everything served was fresh. The extra hot cappuccino was also good. It was a good change from the usual English breakfast places. The outside seating area is pretty cool. Will try their other items in the menu next time.

Toms Arackal
10. Sinpopo Brand
Sinpopo Brand is a café that endeavors to tickle nostalgia with Singapore's history, from the décor to the menu, which includes a variety of familiar hawker dishes.
The cakes are the main attraction at Sinpopo, with its pastries being the ideal teatime treat on a lazy weekend afternoon.
Key Differentiators
Handcrafted Cakes
Delicious Bakes
Gift Sets & Hampers
Customer Testimonial
Had a wonderful lunch catch up at Sinpopo @ Joo Chiat. Food was great especially the desserts. What impressed us a lot was the service we received. Terence Cruz was excellent. He anticipated our needs and served us with a genuineness that I don't often observe in many eateries in Singapore. He is definitely an asset to the Sinpopo brand.

Chuan Kit Foo
11. Awfully Chocolate Bakery & Cafe
The fact that 'Awfully Chocolate Bakery & Cafe has completely conquered Singapore's shopping malls reveals that it is not simply a chocolatier.
It's all about the chocolates. Awfully Chocolate is a Singaporean cafe chain that specializes in sweets and offers several chocolate-themed dishes. The brand has its own café in Joo Chiat called Ninethirty, which is exactly what you'd expect an Awfully Chocolate bistro to be like.
Key Differentiators
Casual dining bistro
Hearty brunch plates
Affordable dinner sets
Customer Testimonial
I wait to visit those places which deserve full five stars. All I can say is I thoroughly enjoyed every bite of Nutella chocolate tart and cauliflower tart with craft beer and a glass of fine merlot wine. It was the excellent service with smiling faces and great food along with vibrant ambience that just enhanced our experience. My only regret is that I couldn't order the dinner menu because by the time I reached, the kitchen was closed.

Dee World
Joo Chiat Cafe Singapore
Joo Chiat is a vibrant district in Singapore that offers plenty of cafes for coffee lovers and foodies alike. With so many unique and charming establishments to choose from, it can be hard to know where to start. That's why we've compiled this list of the best cafes in Joo Chiat, each with its own special appeal.
So don't forget and check out these cafes on the list, who knows you might discover your next favorite spot!
Looking for more interesting reads? Check out more of our blog posts down below:
Frequently Asked Questions (FAQ)
If you have any questions about Joo Chiat Cafes in Singapore, you can refer to the frequently asked questions (FAQ) about the best Joo Chiat Cafes in Singapore below:
What are the best cafes in Joo Chiat Singapore?
The best cafes in Joo Chiat Singapore include Sevens Cafe, Petit Pain, Tigerlily Patisserie, PRAIRIE by Craftsmen, and C Cafe.
What makes the coffee at Joo Chiat Cafes stand out?
The coffee at Joo Chiat Cafes stands out due to the quality coffee beans produced locally. These single origin coffee beans are carefully selected and roasted to perfection, providing a rich and distinctive flavour in every cup. Whether you prefer your coffee as a classic drip coffee or in other forms, these quality beans ensure a satisfying brew.
Can I find any unique ice cream flavours at Joo Chiat Cafes?
Absolutely! Many cafes in Joo Chiat have their own quaint ice cream shop, where they serve homemade ice cream. One favourite among visitors is the milk flavoured ice cream which offers a sweet, creamy delight that pairs well with a hot cup of coffee.
What kind of breakfast options are available at Joo Chiat Cafes?
Joo Chiat Cafes offer a wide range of breakfast options. A popular choice is the fresh berry French toast, which comes generously topped with a selection of fresh berries. Another hearty option is the beef cheek eggs benedict, a unique twist on the classic dish featuring tender beef cheeks.
Are there any vegetarian options available at Joo Chiat Cafes?
Yes, many Joo Chiat Cafes cater to vegetarians. A popular vegetarian dish is the king oyster mushrooms, often served with a robust herb ranch sauce that adds a burst of flavour.
Do Joo Chiat Cafes offer any local dishes?
While Joo Chiat Cafes are known for their coffee and breakfast menu, many also offer local dishes. The chicken cheese sausage is a crowd favourite, combining the flavours of chicken and cheese in a delicious sausage.
What kind of coffee beans are used in Joo Chiat Cafes?
Joo Chiat Cafes use quality coffee beans, often of single origin. These beans are known for their unique flavour profiles that vary depending on their place of origin, providing a distinctive taste in every cup.
Can I find any sweet treats at Joo Chiat Cafes?
Certainly! Apart from their homemade ice cream, Joo Chiat Cafes also offer a variety of baked goods and sweet treats. The fresh berry French toast is a popular choice for a sweet breakfast or dessert.
What kind of sauces are used in Joo Chiat Cafes dishes?
Joo Chiat Cafes often use a variety of sauces in their dishes to enhance flavours. A popular one is the robust herb ranch sauce, which is often served with vegetarian dishes like king oyster mushrooms.
Are there any unique dishes I should try at Joo Chiat Cafes?
One unique dish to try at Joo Chiat Cafes is the beef cheek eggs benedict. This dish takes the classic eggs benedict and elevates it with tender, slow-cooked beef cheeks. It's a hearty and delicious option for brunch.
Additional Useful Articles
If you are looking for other useful guides and articles about Joo Chiat Cafes in Singapore, check them out below: