Staff Retreat Singapore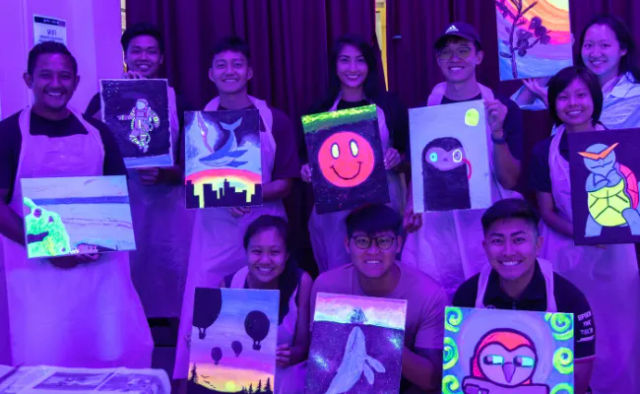 Welcome to the Ultimate Staff Retreat Guide in Singapore for 2023! Staff retreats have become a vital part of fostering team bonding, improving employee morale, and boosting productivity. And when it comes to choosing a destination, Singapore offers a plethora of options that cater to every company's needs.
In this guide, we will explore the benefits of staff retreats, provide staff retreat ideas, showcase corporate retreat venues in Singapore, and offer ideas for engaging team building activities.
Get ready to create unforgettable memories and enhance team dynamics in the vibrant city of Singapore.
Benefits of Staff Retreats
Corporate retreats provide numerous benefits for companies. They offer a chance for employees to step away from their daily routines and immerse themselves in a relaxed environment that promotes team bonding and creativity. These company retreats help alleviate work-related stress and create a positive work environment, resulting in increased employee engagement and satisfaction.
By taking the entire team out of their usual work setting, corporate retreats encourage open communication, collaboration, and the development of new ideas. When employees feel connected to their colleagues and the company, they are more likely to be motivated and productive.
Planning a Successful Staff Retreat
To ensure a successful staff retreat, careful planning is essential. Begin by defining the objectives and goals of the retreat. Whether it's team building, strategy planning, or celebrating milestones, having a clear purpose will guide the planning process.
Early planning and budgeting are crucial to secure the best corporate retreat venues and accommodations. Consider suitable dates and durations that work for the entire team, and be mindful of any budgetary constraints.
Top Staff Retreat Destinations in Singapore
1. Sentosa Island
Nestled just off the southern coast of Singapore, Sentosa Island is a captivating retreat destination known for its stunning beaches and lush greenery. With its picturesque backdrop, it offers the perfect setting for team-building activities and relaxation. Whether your team wants to explore adventure parks, visit theme parks, or simply unwind on the sandy shores, Sentosa Island has something for everyone. Additionally, the island provides a wide range of resorts and hotels, ensuring ample accommodation options to suit different budgets and preferences.
2. Changi Village
Situated in the eastern part of Singapore, Changi Village offers a tranquil and serene environment, making it an excellent choice for a staff retreat. This charming neighborhood is known for its laid-back atmosphere, scenic coastal views, and delightful local eateries. It provides a welcome escape from the hustle and bustle of the city, allowing your team to relax and recharge. Moreover, its proximity to Changi Beach Park and Pulau Ubin offers opportunities for outdoor activities and nature exploration, further enhancing the retreat experience.
3. East Coast Park
If you're seeking a retreat destination that combines team bonding with outdoor recreational activities, East Coast Park is an ideal choice. Stretching along the scenic coastline, this park offers a wide array of options to enjoy. You can embark on cycling or rollerblading adventures along the dedicated paths, have a barbecue by the beach, or simply soak in the sun. The park also features various sports facilities, such as beach volleyball courts and skating rinks, providing opportunities for team-building games and friendly competitions.
4. Marina Bay
Located in the heart of Singapore, Marina Bay offers a vibrant and dynamic retreat experience. The iconic skyline and modern attractions create a captivating backdrop for your staff retreat. Your team can enjoy panoramic views from the Marina Bay Sands SkyPark, explore the stunning Gardens by the Bay, or take a boat ride along the picturesque Singapore River. Marina Bay is also home to numerous luxury hotels and dining options, ensuring a sophisticated and memorable retreat for your team.
5. Dempsey Hill
Tucked away amidst lush greenery, Dempsey Hill provides a unique and serene retreat experience. This charming enclave is known for its restored colonial buildings that house art galleries, boutique shops, and trendy restaurants. Your team can indulge in a delightful blend of art, culture, and gastronomy while enjoying the tranquil surroundings. With its spacious event venues and alfresco dining options, Dempsey Hill also offers an ideal setting for corporate events and team-building activities.
6. Pulau Ubin
For a truly off-the-grid retreat experience, consider Pulau Ubin, a rustic island located northeast of mainland Singapore. Pulau Ubin offers an authentic escape from the city's hustle and bustle, immersing your team in nature and tranquility. Your team can explore the island's untouched forests, engage in cycling trails, go kayaking, or embark on hiking adventures. With its laid-back atmosphere and unspoiled beauty, Pulau Ubin provides a retreat experience that is both rejuvenating and inspiring.
Designing Engaging Activities
Engaging team-building activities are the heart of any successful staff retreat. Consider incorporating fun team-building games like the "Amazing Race" that encourage collaboration and problem-solving. Escape rooms provide an exciting challenge that promotes teamwork and communication.
Additionally, workshops or seminars conducted by industry experts can offer valuable insights and knowledge sharing. The key is to strike a balance between structured activities and free time for employees to relax and bond organically.
Accommodation and Logistics
Choosing suitable accommodation for your staff retreat is crucial for a comfortable and enjoyable experience. Look for venues that offer spacious meeting rooms, comfortable lodging, and convenient access to team-building activities.
Proximity to dining options and transportation hubs should also be considered. Research the available options and book in advance to secure the best deals and availability. Navigating the city of Singapore is easy with its efficient transportation system, including MRT trains and buses, ensuring seamless logistics for your corporate retreat.
Budgeting and Cost Management
Managing the budget effectively is vital for a successful staff retreat. Consider off-peak seasons or weekdays for lower rates and greater availability. Many venues offer corporate event packages that include meals, meeting rooms, and team-building activities, which can help streamline costs.
Additionally, seek cost-saving opportunities such as booking accommodations in bulk or leveraging group discounts. By carefully planning and managing your budget, you can create a memorable staff retreat without breaking the bank.
Ensuring a Smooth Retreat Experience
To ensure a smooth retreat experience, communication is key. Regularly update the team about the retreat plans, including schedules, activities, and any necessary preparations. Provide a checklist of essential items to pack, ensuring everyone is well-prepared for the retreat.
Anticipate and plan for potential challenges and unexpected situations, such as inclement weather or transportation delays. By being proactive and adaptable, you can overcome any hurdles and create a memorable experience for your team.
Staff Retreat Singapore
Organizing a staff retreat in Singapore provides an excellent opportunity to strengthen team bonding, enhance employee engagement, and foster a positive work environment. By following the tips and guidelines provided in this Ultimate Staff Retreat Guide, you can plan a successful corporate retreat that leaves a lasting impact on your team.
From selecting the perfect venue to designing engaging activities, every step contributes to creating a memorable and rewarding experience for your entire team. So, start planning your staff retreat in Singapore today and unlock the full potential of your team's synergy and collaboration.
Frequently Asked Questions (FAQ)
If you have any questions about staff retreats in Singapore, you can refer to the frequently asked questions (FAQ) about Staff Retreats in Singapore below:
What are some popular team building activities for corporate retreats in Singapore?
Singapore offers a wide range of fun team building activity to suit different preferences. Some popular options include outdoor adventures like the "Amazing Race," where teams compete in a series of challenges throughout the city. Other activities include escape rooms, where teams work together to solve puzzles and escape within a time limit. Water sports, cooking classes, and sports tournaments are also common choices for fostering teamwork and camaraderie.
How can a staff retreat improve employee engagement?
Staff retreats provide a break from the usual work environment, allowing employees to relax and connect with their colleagues on a more personal level. Through team-building activities and shared experiences, staff retreats foster stronger relationships and encourage open communication. This increased camaraderie and engagement can lead to improved collaboration, productivity, and job satisfaction among employees.
Are there any options for relaxed team-building activities during a staff retreat?
Absolutely! If you prefer a more relaxed and leisurely approach to team building, consider activities such as spa sessions, yoga classes, or nature walks. These activities promote relaxation, stress reduction, and well-being while still allowing team members to connect and bond in a serene environment. Such activities can be a great complement to more high-energy team-building games.
Can a staff retreat be customized to fit the specific needs of my company?
Absolutely! One of the advantages of organizing a staff retreat is the flexibility to tailor it to your company's unique needs and goals. Whether you want to focus on team building, strategy planning, or simply providing a fun and relaxing getaway, you can customize the retreat to meet your specific objectives. Work closely with company retreat organizers or company event planners to create a program that aligns with your company's vision and values.
How can I ensure that a staff retreat is enjoyable for everyone on the team?
To ensure everyone has a great experience, it's essential to gather input and consider the diverse interests and preferences of your team members. Encourage open communication and involve the team in the planning process. Incorporate a mix of activities that cater to different personalities and preferences. Provide opportunities for team members to share their ideas and suggestions. By creating a well-rounded program that appeals to a variety of interests, you can maximize enjoyment and engagement for all participants.