Home Décor Shop KL Selangor
Looking for the best home décor shops in KL and Selangor? Look no further! We've got you covered with our list of the 7 Best Home Décor Shops in KL & Selangor. Whether you're looking for furniture, home accessories, or even just some inspiration, these stores will have what you need. So what are you waiting for? Start shopping!
1. Joy Design Studio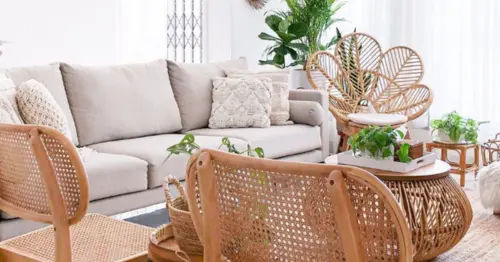 | | |
| --- | --- |
| Key Services | Home Décor Shop, Furniture store |
| Website | https://www.joyd.my/ |
| Address | No. 46, Jalan SS21/1b Damansara Utama (Uptown), 47400 Petaling Jaya, Selangor |
| Phone | +603 77321477, +601165451477 |
| Email | hello@joyd.my |
Joy Design Studio was established in 2014 and has assisted nearly all of its clients enjoy like no other. It's because the store sells directly from the maker, which is why you can get those pieces of furniture for a fraction of what they would cost elsewhere. Plus, you may save up to half-price by negotiating. It's incredible.
Aside from that, the company is also open to corporate clients. It may be produced in a factory that produces other items. Whether you are an entrepreneur, a franchise owner, or part of a chain, this brand can assist you greatly.
Not only that, but all of the in-house designers provide the finest quality for their clients. You may get similar quality as a top brand at a lower price. In addition, you may pay for everything in installments. According to terms and conditions, you can pay up to four-month installments.
Key Differentiators:
Malaysian-based furniture retailer and supplier.
Up to 50% off Designer Furniture
No middle men, freshly make from factory
2. Timeless Design
Timeless Design is for people who love unique carpets and mirrors on the market. The best news is that the listings provide low pricing with guarantee checks.
On the other hand, the store offers a comprehensive selection of mobile and tablet accessories. These designs are frequently utilized for home decorating. Forget about chaotic wiring or chargers on your desk or power outlets; these accessories can help you keep things in order.
Furthermore, there are designs that are strong. Those strong designs are perfect for single dwellers. When you get home after a long day at work and traffic jams on the road, your house may lift your spirits.
Key Differentiators:
Furniture is functionally designed, inspiring and affordable
From Scandinavian to contemporary
Also cater to custom-made and special furniture items for
3. Ruma Home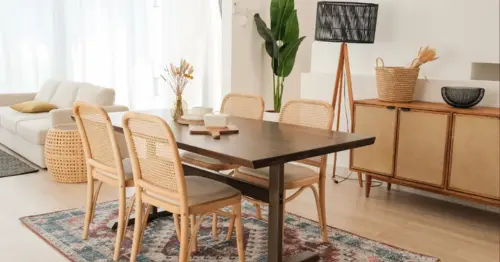 | | |
| --- | --- |
| Key Services | Home Décor Shop, Furniture store |
| Website | https://ruma-home.com/ |
| Address | Ruma Warehouse (HQ) Lot 1082, Jalan Bangi Lama, 43500, Semenyih, Selangor |
| Phone | 018-9854811 (MesaMall Store), 018-3514811 (Atria Store) |
| Email | customerservice@ruma-home.com |
| Operating hours | Self pick-up time at warehouse Mon-Sat: 2.00pm-5.00pm |
Ruma Home is a name that is both Malay and English. A devoted team of decorators are behind the brand. The majority of the design has a contemporary feel to it, with all its products. The nicest part is that you can open a web store right away.
Imagine you're extremely busy with your job. Your house is a mess, and you're not in the mood at work. You may not be in the mood at work since you'll bring that same atmosphere to your home. It's not good for you. As a result, beautify your house as lovely and exciting as possible to boost your spirits.
The price is reasonable for low-income families, and the color is ideal for any hue. It's the most appropriate hue for every type of decor. It's perfect if you want to unwind while still getting a little physical contact with your home. You may go to their stores in PJ and Nilai, which have two branches each.
Key Differentiators:
Urban, modern, and cosmopolitan flavors
Designer furniture collection
14 days satisfaction guarantee
4. MAISONLEAF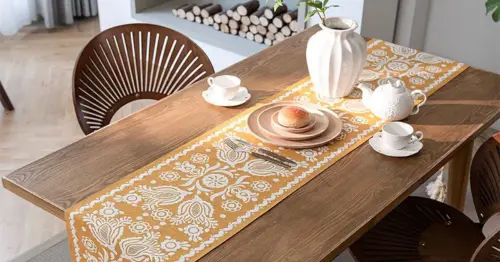 Zen living is the most successful technique for handling stress these days. You don't have to take a vacation to pamper yourself. The name Maisonleaf seems very intimate to us. The company feels that every item in your home should have a little something from you.
Furniture manufactured to order by the internet site and influenced by a variety of fresh concepts is available for purchase. These designs may be used with any contemporary plants in your living room. Because it is a contemporary style, these mixes are quite stylish.
It offers a wide range of products in addition to the brand's inventory of curated silverware from around the world. You may discover unique items and patterns on the site. Certain designs are created by unknown artists all over the world. Basic unique home décor for your house.
Key Differentiators:
Online home deco boutique
Support local artisans from across the world
Affordable and classy
5. Lavino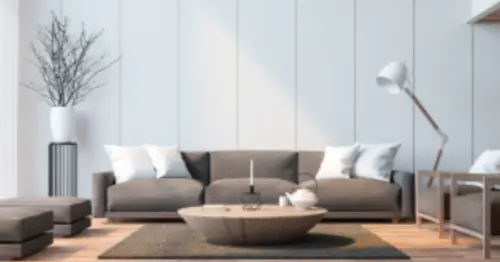 | | |
| --- | --- |
| Key Services | Home Décor Shop, Furniture store, Mattress Store |
| Website | https://www.lavino.com.my/ |
| Address | HQ OFFICE No 6, Jalan TPK 2/2, Taman Perindustrian Kinrara, 47100 Puchong, Selangor. |
| Phone | +6016 332 9592 |
| Email | info@lavino.com.my |
| Operating hours | Monday – Saturday 9am – 6pm |
One of the most well-known furniture businesses on the market. Lavino provides you with everything you desire in terms of furnishings.
In a retail outlet, you may create your home's interior using a variety of ideas. It provides excellent value for a huge wardrobe. With just a hint of Lavino flair, your bedroom will never be the same again. Online payment or visiting their locations in every state is also an option.
Lavino sells outdoor sets for your house, in addition to other furnishings. Even though the design of this outdoor set is more unusual, it is still reasonably priced and commonplace among all ideas. .
Key Differentiators:
14 Days Free Return
Lowest Price Matching
Free Product Warranty
6. MajuHome Concept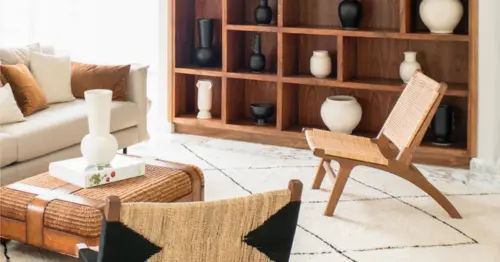 The MajuHome Concept is distinguished by its success in the classics and reputations category. They specializes in high-end furniture as well as kid-friendly decorations.
Do you have children at home? You will undoubtedly experience a headache while watching your kids fail to complete their chores. When they are at home, all of the delicate things may be in danger. For overworked parents, The MajuHome Concept provides a large selection of child-friendly decorations.
You can design your dream house without fear of breaking them, and you may even walk into their stores to take a look. You may then just pay them at their site. There are a lot of home décor sets available for purchase at great rates.
Key Differentiators:
Established since 1986, Majuhome celebrates 35th anniversary in 2021
Modern one-stop furniture mega mall
Offers a wide range of high-quality furniture that brings styles to homes and offices
7. Oh Happy Gift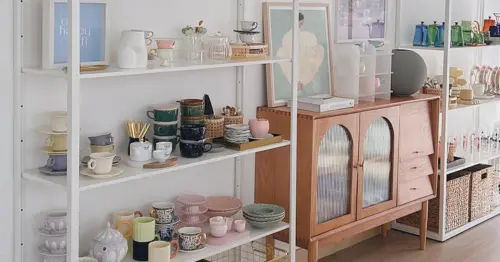 Oh Happy Gift is a gift shop, but a little twist on home décor is just fantastic. The brand also sells handpicked presents for your dining area and bedroom. You'll find plenty of vintage kitchenware and sculptures to choose from.
However, it is especially well-suited for artistic individuals rather than modest families. The majority of the goods are made of glass and are delicate in nature. Aside from that, you may adorn your dining area with these alluring designs. Table cloth to the tea sets, everything is covered in this design.
Key Differentiators:
Retail a selection of aesthetically pleasing and functional everyday "gifts"
From dinnerware, home décor, stationery to party essentials.
Provide custom gift services to both corporate or individuals
Home Décor Shop KL Selangor
Home décor shop KL Selangor provide a way for you to furnish your home with new ideas and styles. They also offer a variety of products that can help you to decorate your home in different ways. Whether you are looking for furniture, decorations, or gifts, there is likely a home décor shop that can meet your needs
Since you have made it to the end, it would be great if you could check out the awesome articles that we have written for you! Maybe, it will help you add more fun to your daily lifestyle.